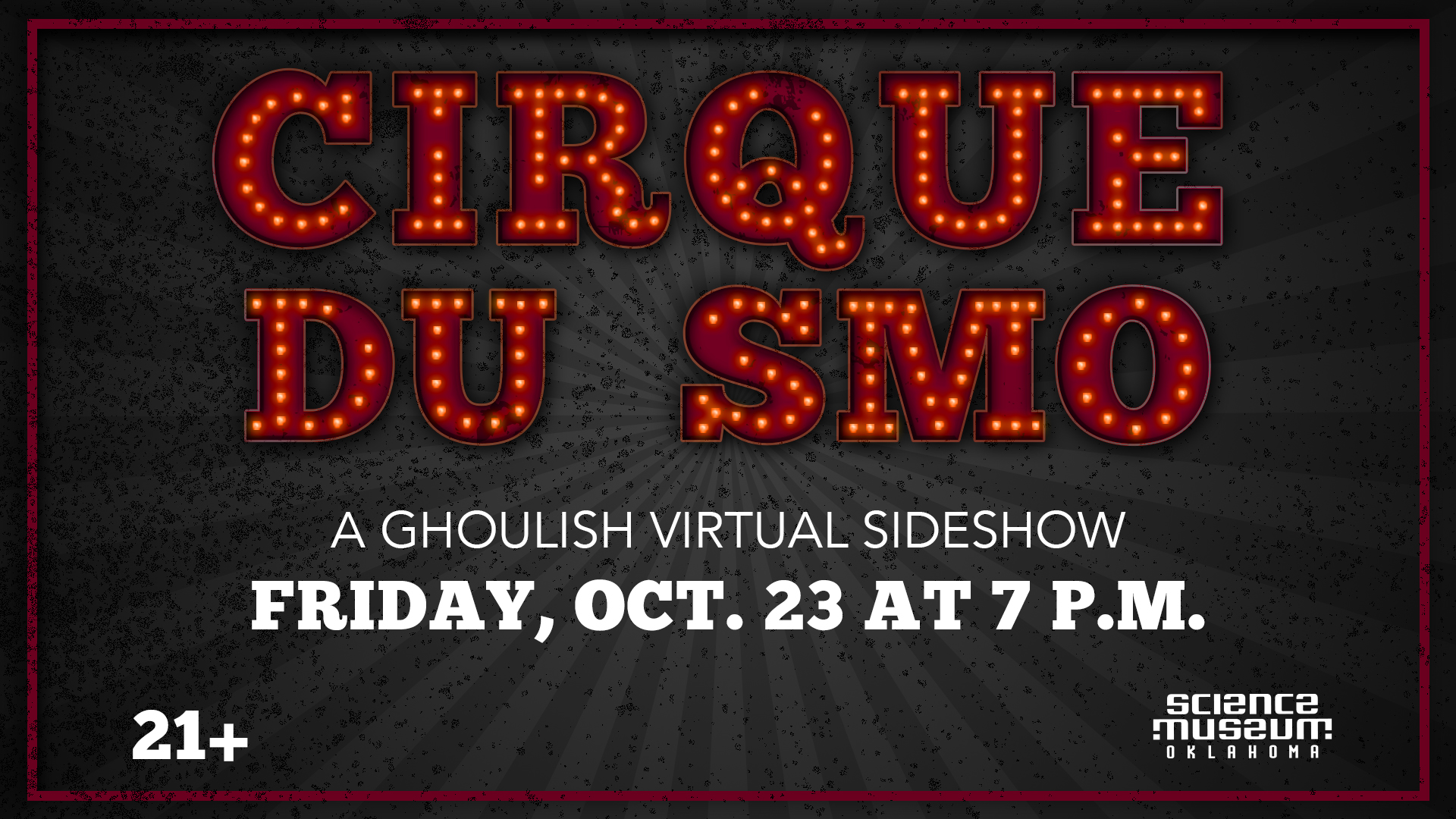 Ladies and gentlemen, step right up! You will soon behold an evening of frightening frivolity...the strangest, most exciting, live virtual event you have ever encountered. 
For just $10 a ticket viewers will experience a comically macabre circus complete with feats of danger and delight!
October 23
7:00 - 7:30 p.m.
"Cirque Du SMO" will be a live, adults-only event viewable from the comfort from your own home.
Invite a few friends and follow along while a cast of nearly-alive characters creates cocktails, plays with explosives and performs experiments they've never (successfully) done. Who knows what could happen? Protective goggles and gloves, everyone!
Ticketholders will receive a personal link to the event that afternoon.
Join the show and support SMO for just $10. You won't want to miss this!