Calling all teens!
The Earth Optimism Teen Event, planned in collaboration with the Smithsonian and schedule for March 14, 2020, has been postponed. Participants will be contacted via email with details for the new date.
As we look forward to celebrating the 50th anniversary of Earth Day, we recognize that our home planet needs us and the teens who will inherit this planet can lead us all to be better.
Do you motivate others to use less stuff? Do you encourage walking over driving? Have you started a recycling program in your school, work, or neighborhood? Do you choose to go meatless one day per week? Do you repurpose discarded items into something new? Do you encourage your family to eat local? Do you avoid single-use items?
We want you!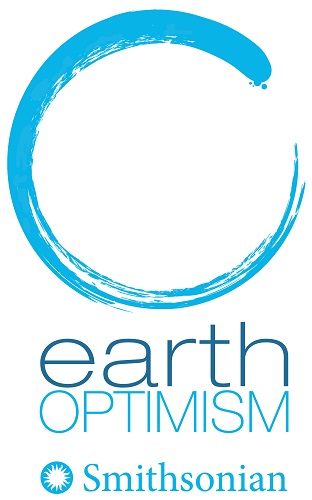 Free admission to the Earth Optimism Teen Event for selected applicants
Thanks to support from the Smithsonian, up to 100 teens (ages 13-17) can receive free admission to the Earth Optimism Teen Event on Saturday, March 14. Applications for the Earth Optimism Teen Event have closed.
What to expect at the Earth Optimism Teen Event at Science Museum Oklahoma
Meet local organizations, scientists, volunteers, and peers to learn more about environmental science, actions, and solutions

Meet other teens with the same interest as you who share concerns about sustainability and climate change.

Eat local and sustainable food with your peers

Connect with organizations and peers who are making efforts to use less, plant more, and engage the community

Join your peers to hear a panel discussion by teens who are making steps to improve the water, the climate, and their environment

Be empowered to make a positive change for our world


 
Get Involved
Are you interested in discussing an initiative that you started or helped start? Do you want to be part of the teen panel discussion on Earth Day and Earth Optimism? Would you, or you and a group that you are involved in want to share a project that you are involved in at an information table? Email Greg Miller, SMO director of education and training, at gmiller@sciencemuseumok.org to get involved.