Scholarships Available for Science Museum Oklahoma Field Trips
May 3, 2019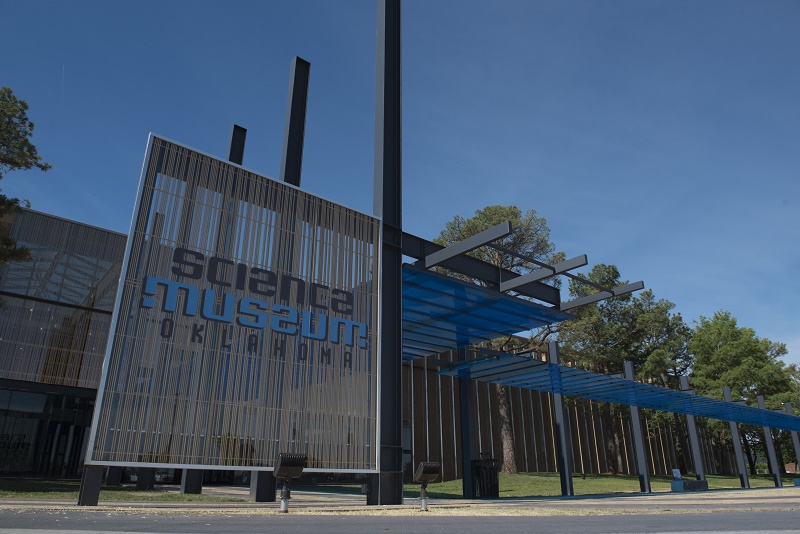 Students in numerous Oklahoma counties and public school districts have the opportunity to visit Science Museum Oklahoma for free as part of a school field trip through September thanks to two generous grants from Chaparral Energy and the Cresap Family Foundation.
Located in Oklahoma City's Adventure District, Science Museum Oklahoma is the state's only hands-on science museum and, with over 350,000 square feet, one of the largest science museums in the nation. Recognized by USA Today for its must-see exhibits, students will experience science in ways they never imagined at SMO — from larger-than-life board games, riding Segways and seeing the shocking power of a real Tesla coil to exploring NASA artifacts, the museum's expansive gardens and art galleries, and climbing into the Mercury capsule simulator, the museum has something for everyone. 
Scholarships are available for field trips for public schools in Canadian, Carter, Comanche, Craig, Delaware, Garfield, Kingfisher, Mayes, Nowata, Osage, Ottawa and Washington counties.
The grants cover the cost of general school group admission. If needed, limited funds are available to assist with travel expenses. A live science show or Kirkpatrick Planetarium show may be added to a group's experience for $2.75 per person. Field trips must be booked by May 15; however trips may be scheduled for any time through Sept. 30, 2019.
To apply for the grant, teachers and school administrators should visit www.sciencemuseumok.org/field-trips, download the museum's scholarship application and return the completed form to scholarships@sciencemuseumok.org. Questions may be directed to SMO's Guest Relations department at 405-602-3760.
Located at 2020 Remington Place in Oklahoma City, Science Museum Oklahoma is open from 9 a.m. to 5 p.m. Monday through Friday; 9 a.m. to 6 p.m. Saturday; and 11 a.m. to 6 p.m. Sunday. Daily general admission is $15.95 for adults (ages 13 to 64) and $12.95 for children (ages 3 to 12) and seniors (65 and older). Annual memberships begin at $105.
For more information about field trips to Science Museum Oklahoma, visit www.sciencemuseumok.org/field-trips. 
###