Science Museum Oklahoma Announces 2017 Summer Camps
April 3, 2017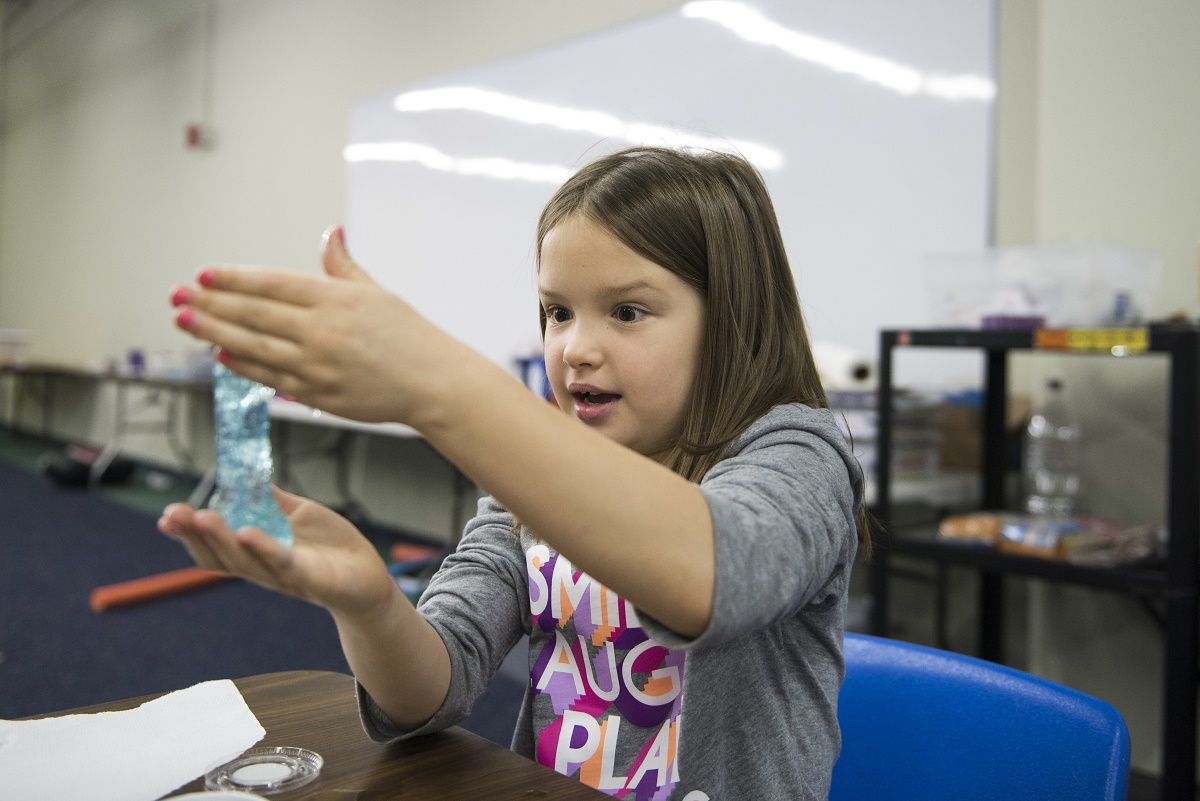 Students from across Oklahoma can explore the universe, learn the ins and outs of beginner computer coding, develop a foundation in engineering, dive into the science of Harry Potter and beyond during Science Museum Oklahoma's upcoming summer camps.
Museum educators have developed eight unique one-week camps throughout the summer for Explorers — students in grades 1-3 — and Innovators — students in grades 4-6.
"A weeklong camp at SMO is immersive. We work together to make discoveries. We want to provide participants the chance to reveal the relevance of science, but we also work to ensure they experience the wonder of science and do something completely amazing," said Clint Stone, director of education and training at SMO.
"With camps located within the museum we're able to use exhibits and performances to demonstrate principles and ideas in big ways. Our weekly themes allow us to use pop culture as a vehicle to help us understand science concepts."
Dates and camp themes offered this year are:
June 5-9: "Super Science Spectacular" and "Secret Investigations of Science"
June 12-16: "Astronomy Explorers" and "Astronaut Boot Camp"
June 19-23: "A Dozen Dangerous Things" and "Don't Try this at Home"
June 26-30: "Coding 1.0" and "Coding 2.0"
July 10-14: "Game On" and "Ready Player One"
July 17-21: "Let's Build It" and "Engineering Design"
July 24-28: "Welcome to Hogwarts" and "Adventures at Hogwarts"
July 31-Aug. 4: "Out of this World" and "Science Fiction, Science Fact"
 
"For a lot of young curious minds, summer offers wonder and hope for adventure — and for parents there is a desire to provide their children experiences that will help them keep developing academically and socially. This is where Science Museum Oklahoma's summer camps shine," Stone added.
Camps are held from 9 a.m. to 4 p.m. at the museum located at 2020 Remington Place in Oklahoma City. Camps are $225 per week for members and $250 per week for nonmembers. Students are required to bring a sack lunch and snack for each day of camp. Registration closes the Monday before each camp or when full.
For more information or to register a child for a Science Museum Oklahoma summer camp, call 405-602-3760 or visit www.sciencemuseumok.org/summer-camps.
###