Science Museum Oklahoma Hosts Military Family Day, Nov. 6
October 28, 2016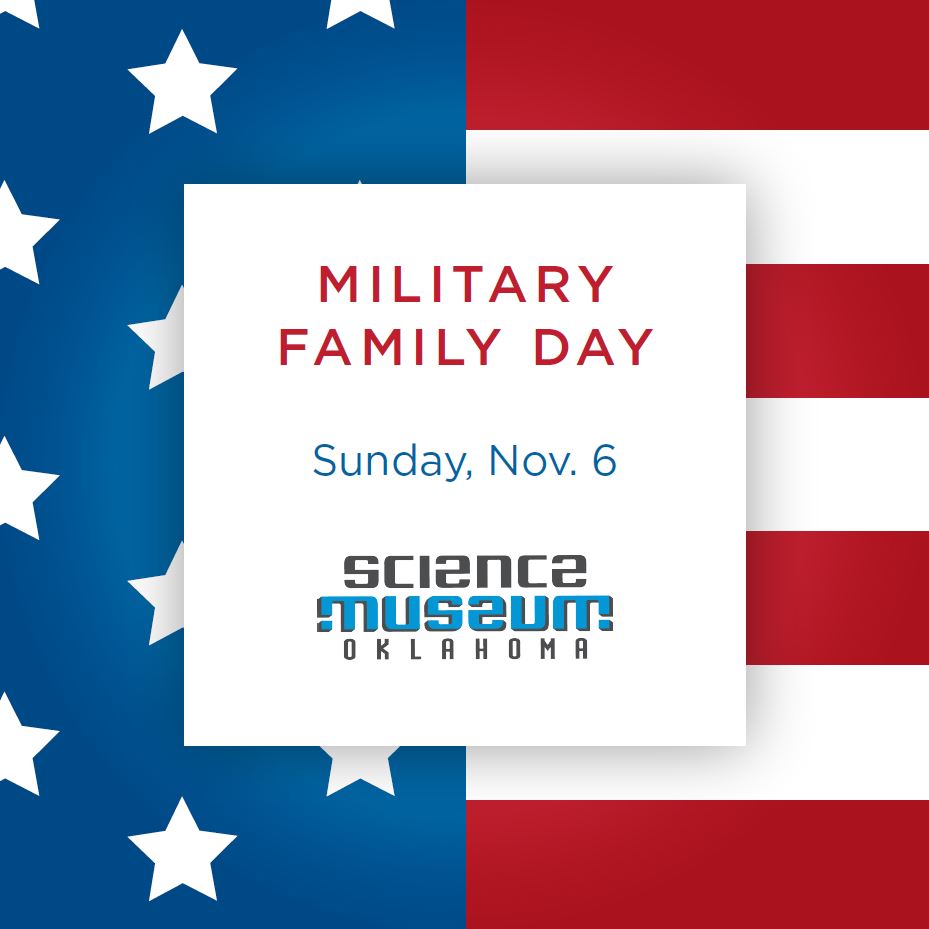 Science Museum Oklahoma will offer discounted admission for retired and active duty military on Sunday, Nov. 6, as part of the museum's Military Family Day. Those who present a valid military ID will receive a free child admission with the purchase of an adult admission at the museum located at 2020 Remington Place in Oklahoma City.
Visitors can take in the just-opened Oklahoma Museum Network exhibit "Red Dirt Dinos: An Oklahoma Dinosaur Adventure," as well as the museum's dozens of permanent fixtures like CurioCity, aviation exhibits, Destination Space, the smART Space galleries, and live planetarium and science shows.
To take advantage of this offer, service members or their dependents should present military ID or another form of military service credential. SMO's regular military discount of $2 per transaction cannot be combined with the Military Family Day offer.
Science Museum Oklahoma is open from 9 a.m. to 5 p.m. Monday through Friday; 9 a.m. to 6 p.m. Saturday; and 11 a.m. to 6 p.m. Sunday. Daily general admission is $15.95 for adults (ages 13 to 64) and $12.95 for children (ages 3 to 12) and seniors (65 and older). Annual memberships begin at $95.
For more information about Science Museum Oklahoma, call 405-602-6664 or visit www.sciencemuseumok.org.
###