THEY'RE BACK
The Oklahoma Museum Network's Red Dirt Dinos have stampeded back into Science Museum Oklahoma — and they're better than ever.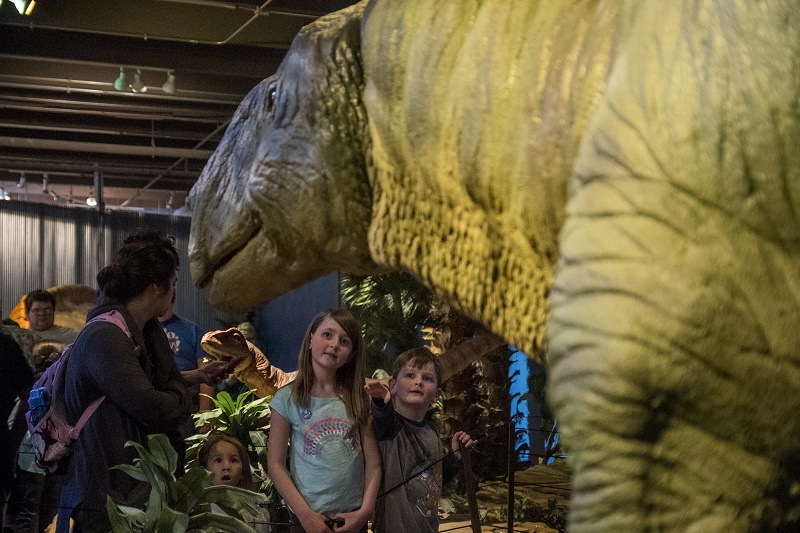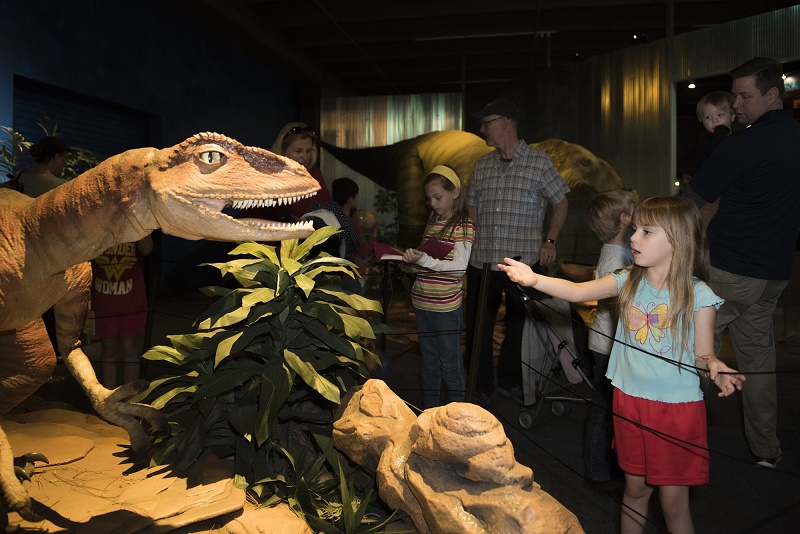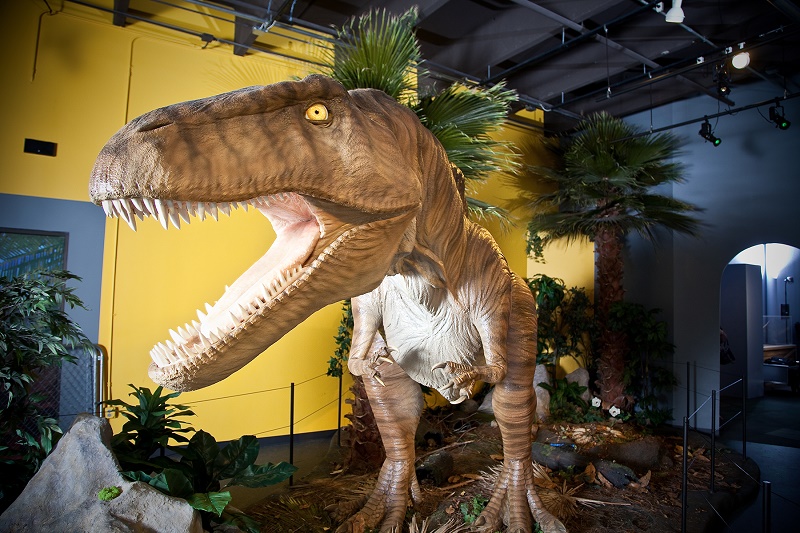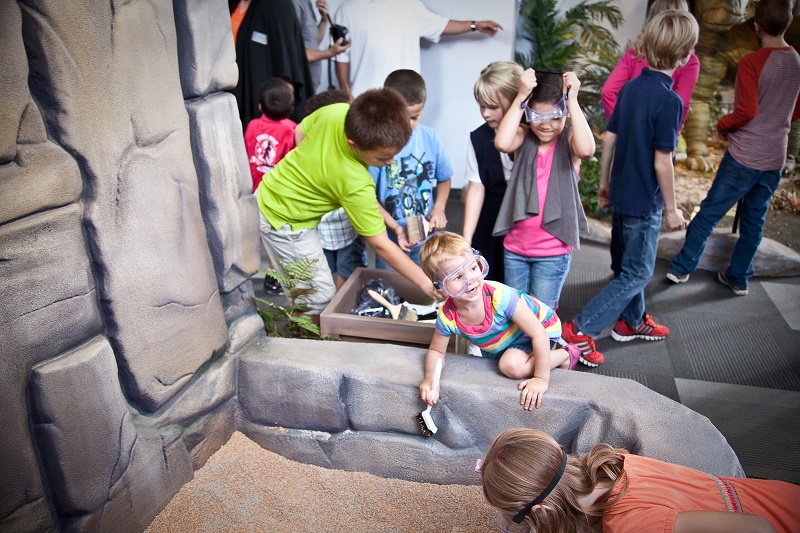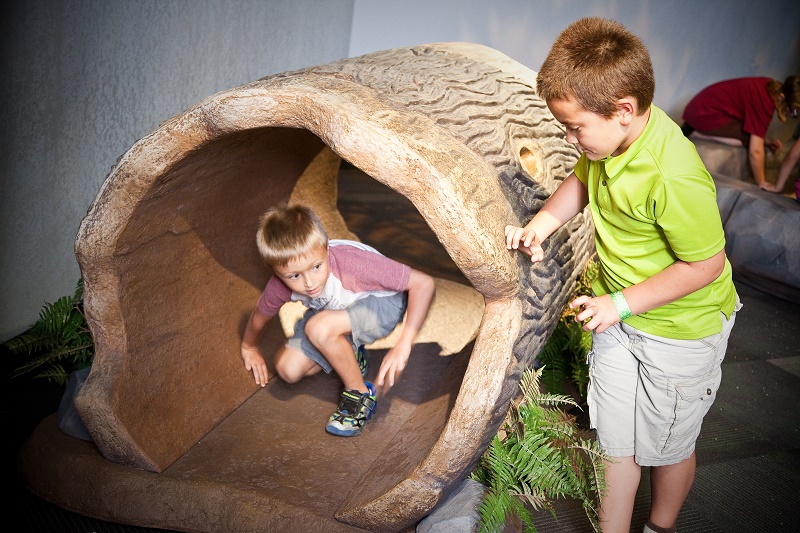 RED DIRT DINOS: AN  OKLAHOMA DINOSAUR ADVENTURE
Created for the Oklahoma Museum Network and funded by the Donald W. Reynolds Foundation, Red Dirt Dinos features animatronic versions of three dinosaurs that once roamed Oklahoma along with the science used by paleontologists to unearth the secrets of these great giants.
Red Dirt Dinos is a hands-on, interactive and fully-immersive exhibit. The dinosaurs operate using an infrared technology that enables them to detect movement of people in the exhibit, distinguish between children and adults, and to react to the other dinosaurs within the exhibit. Get ready for the ultimate Oklahoma dinosaur adventure!
Oklahoma Museum Network's Red Dirt Dinos will be at Science Museum Oklahoma through Labor Day 2019.
The exhibit is included with general admission.