Sometimes we just have to get messy! This fun activity only requires two ingredients, flour and baby oil— and it's as messy as it sounds. You may want to head outside to enjoy this activity aimed at the earliest of explorers, because moon sand is out of this world!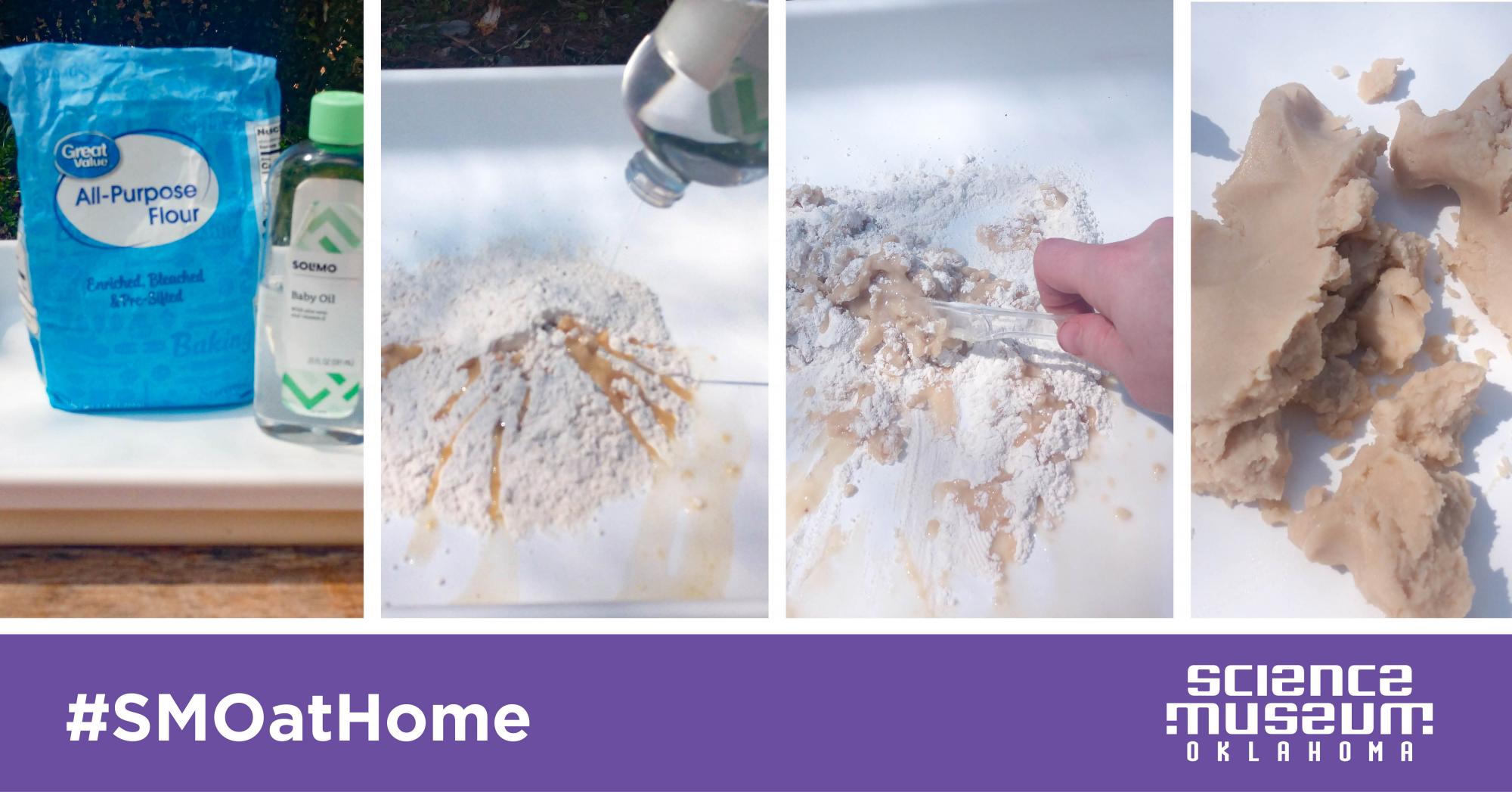 Here's what you need:
You'll use flour and oil in a 8:1 ratio. To keep it simple, our measurements are in cups. 
Flour, about 8 cups

Baby Oil, about 1 cup

A big tray or bowl

Optional: Measuring cups, spoons, and a gallon storage bag
Here's what to do:
1. Mix up 8 parts flour to 1 part baby oil in your big bowl or on your tray. Mix it really well! If you're using 8 cups, mixing could take up to 10 minutes.
2. That's it! Now you can play. You can use your measuring cups and spoons to make shapes and forms. 
This open ended activity is great for the very young. It provides an opportunity to scoop, squeeze, pinch, dip and exercise fine motor skills while allowing young children to practice coordination of small-muscle development. This activity also allows children to have control which boosts social emotional development and enhances sensory development. Plus, moon sand is the kind of fun that can get you and your little ones outdoors and super messy!