2022 Spring Break Camps are OPEN!
March 14 -18
School's out, but the learning doesn't stop! Science Museum Oklahoma offers fantastic all-day camp sessions for Oklahoma City metro families during Spring Break. With sessions like "Twist and Tinker", "Just Goo It" and "Tech Maker" you know this Spring Break will leave your kids asking when Summer camp starts! Small class sizes allow our educators to provide every camper with the high-level experience and supervision you've come to expect. And with the entire museum as a classroom, the adventure never stops! The sky is the limit (did we mention we have a planetarium?)!
Health and Safety is our top priority, so all children and staff must wear masks during their visit and rigorous sanitation protocols are followed. You provide a mask, snack and lunch...we'll provide the rest!
Scroll down to find session descriptions and pricing!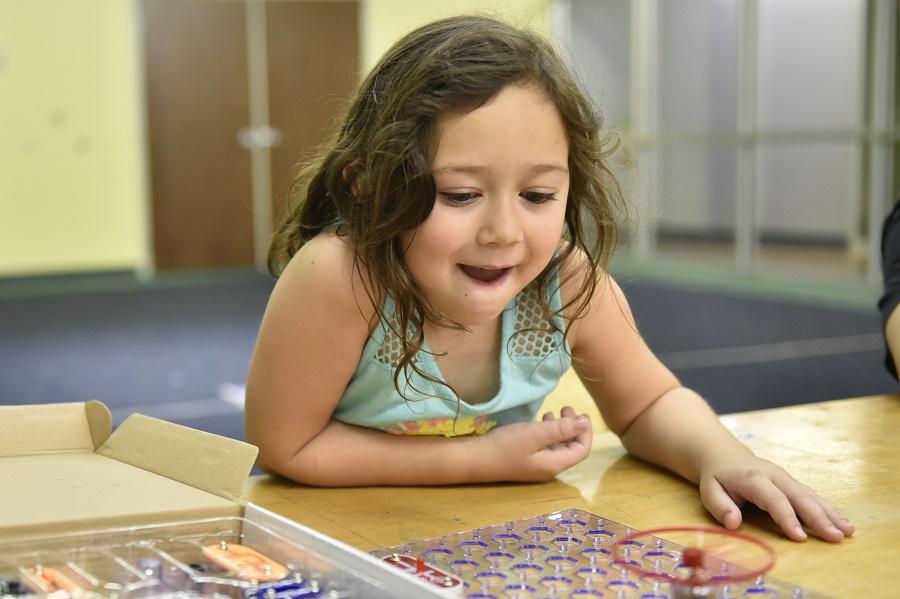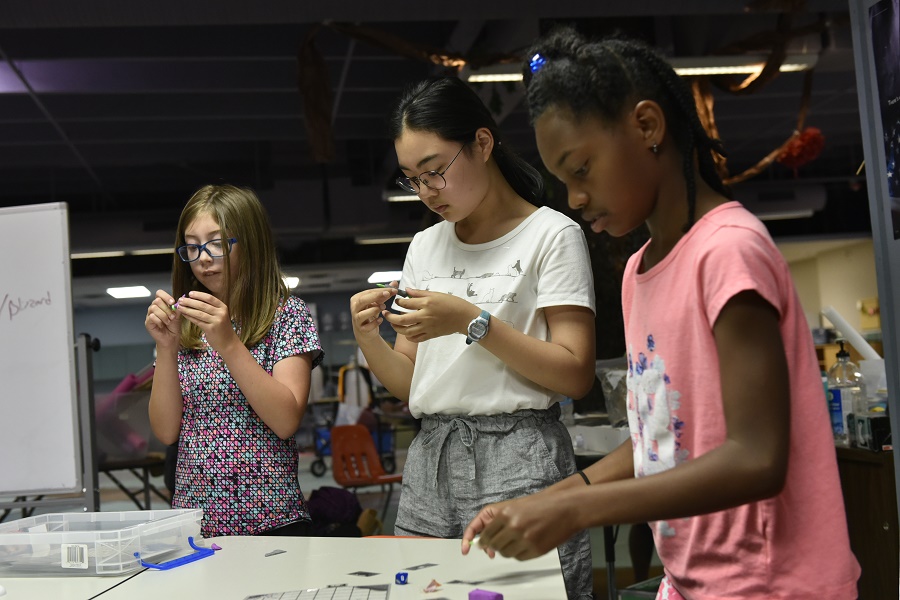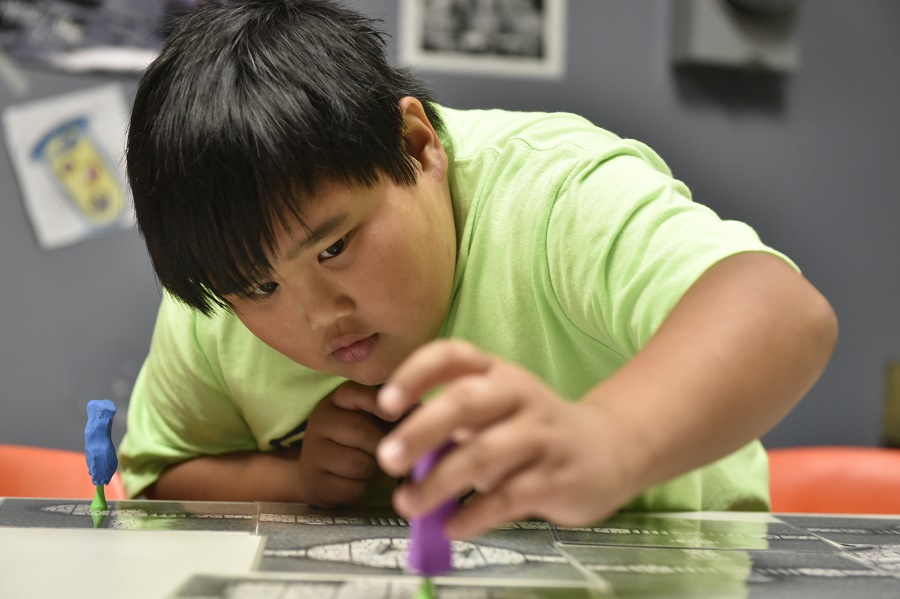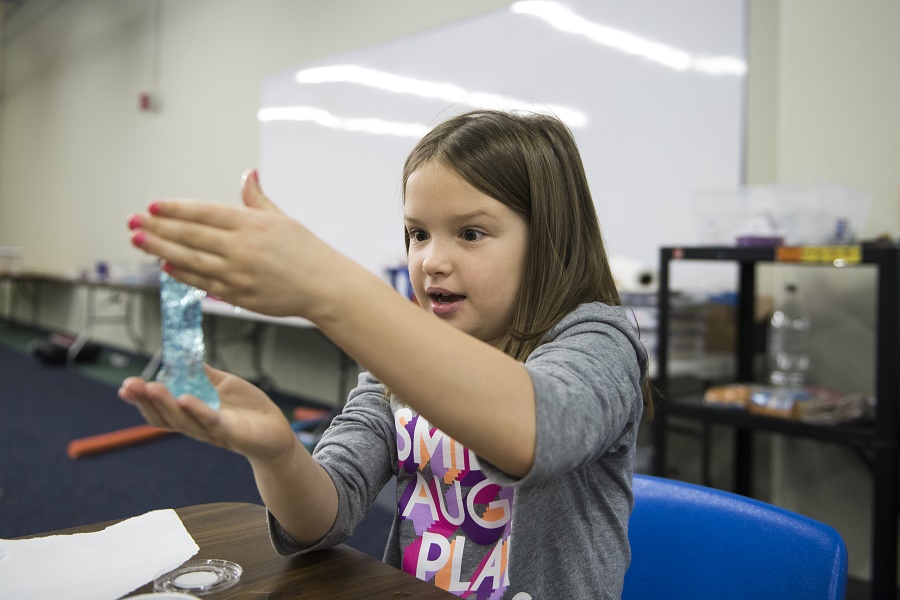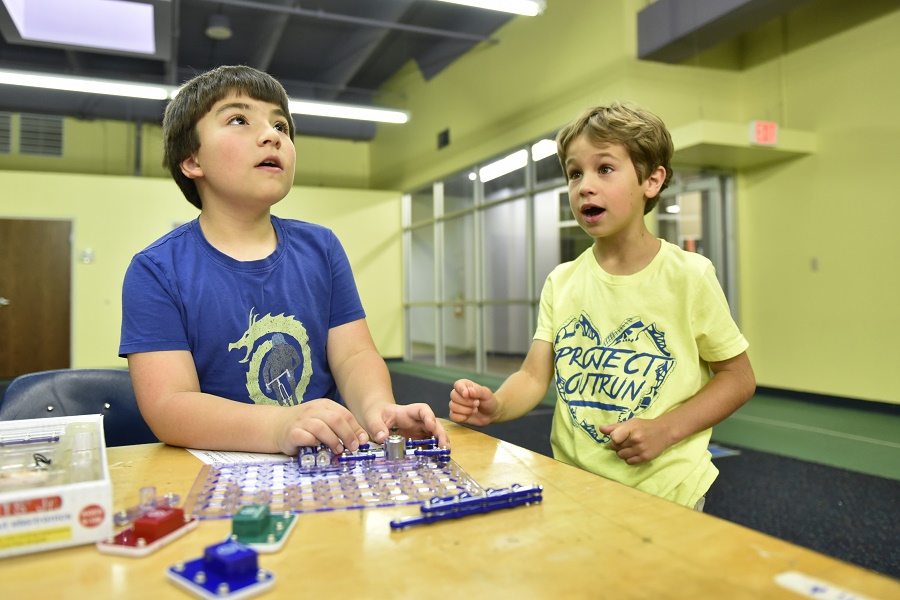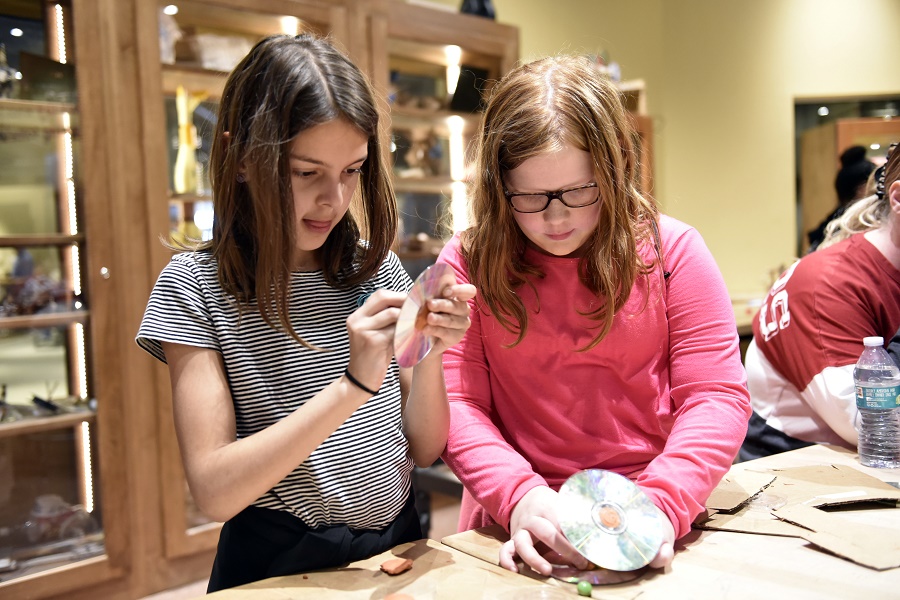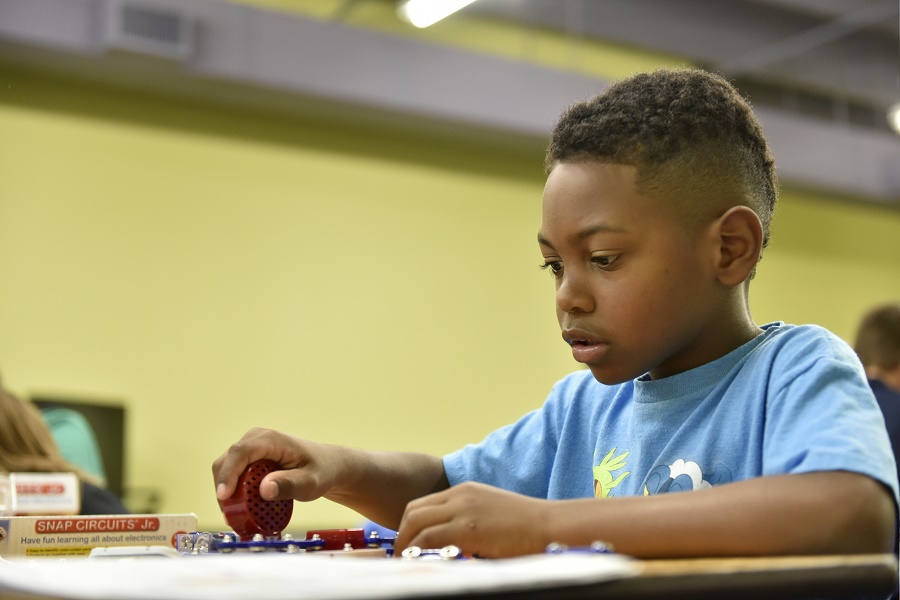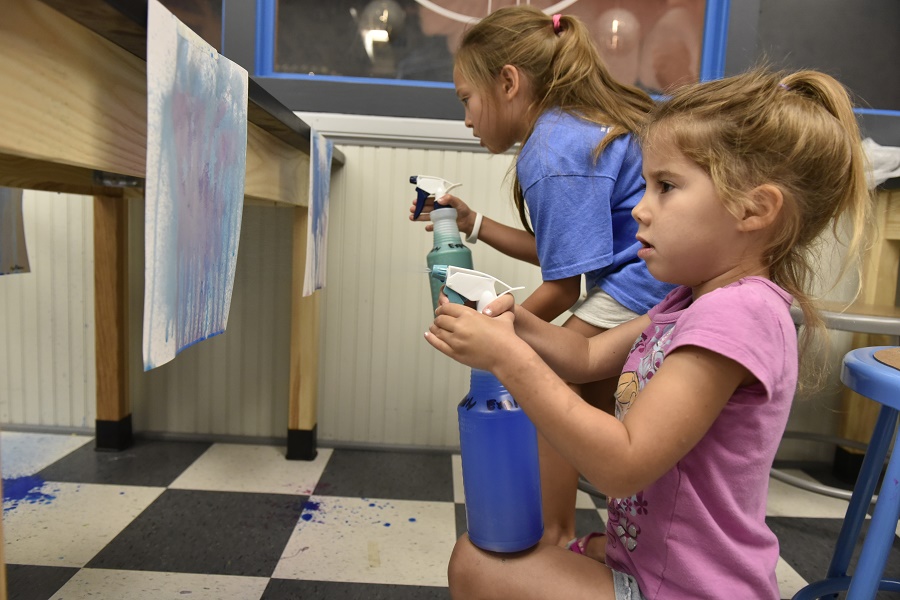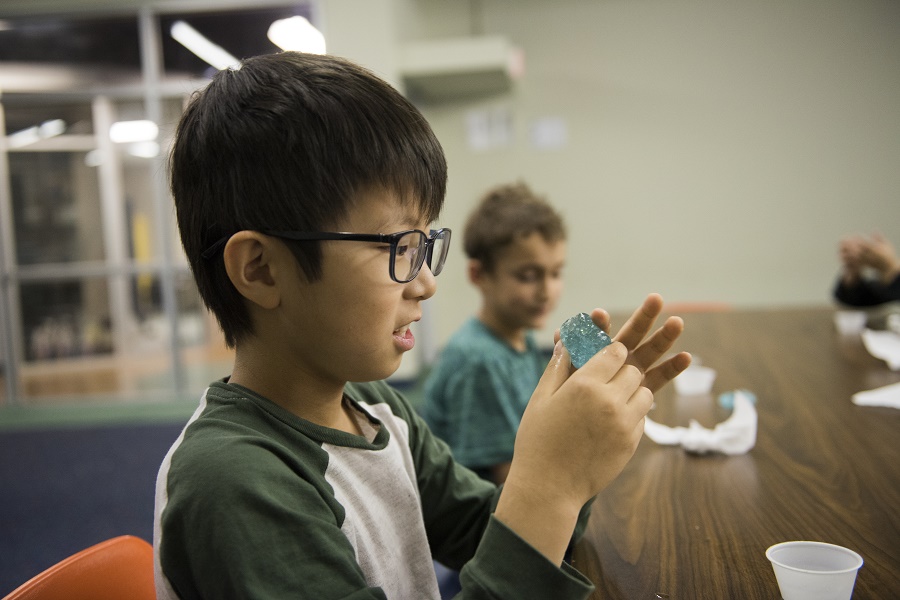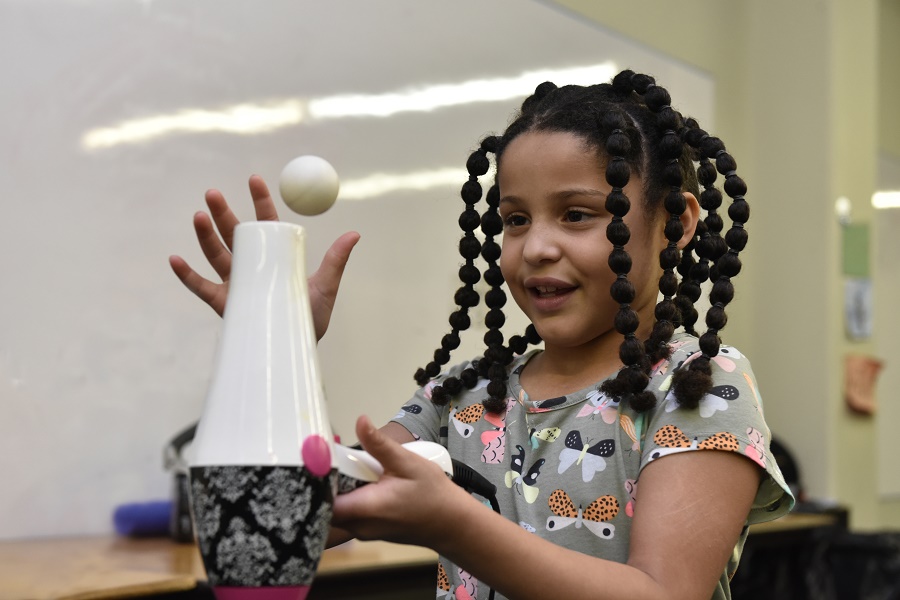 Camp FAQ
Hours and Tuition
Camps for Early Explorers (Pre-K and Kindergarten) are from 9 a.m. to noon and are $125 per camper, per week for members and $150 for nonmembers.
Camps for Explorers (Grades 1-3) and Innovators (Grades 4-6) are from 9 a.m. to 4 p.m. and are $250 per camper, per week for members and $275 for nonmembers.
Snacks and Lunch
Early Explorers should bring a snack for each day of camp.
Explorers and Innovators should bring to bring a lunch and a snack for each day of camp.
Available Space and Registration
Camps are limited to 15 children for Early Explorers (pre-K and kindergarten) and 15 children for Explorers and Innovators (grades 1-6).
Camps are marked "Limited Space Available" when less than five spaces remain and as "Sold Out" when full. If your preferred camp is sold out, please contact Guest Relations at (405) 602-3760 to be placed on our waiting list.
Registration closes the Monday before each camp or when full. Camp registration is updated frequently, however if you are concerned your preferred camp may sell out, please contact Guest Relations at (405) 602-3760 for the most up to date availability
Session Descriptions and Pricing
Early Explorers (PreK/Kindergarten) 9am-Noon
Twist & Tinker - SOLD OUT
$125 members, $150 non-members
For our pint-sized scientists who love asking big questions. With the help of Iggy Peck, Rosie Revere, and Ada Twist we're going to find out what the answer is. Let's explore the how, what, where, & why. There are wonders to discover and hypotheses to test! Let's work together to find the truth about a little bit of everything. From Engineering and tinkering, to chemistry and biology. We'll twist, tinker, & try again.
Explorers (Grades 1-3) 9am-4pm
Just Goo It - SOLD OUT
$250 members, $275 non-members
No, we're not kidding. Five full days of slime. Fluffy slime, sludgy slime, crunchy slime. All the slime recipes we can find. It's going to get sticky but will be jam-packed with the science behind the infamous slippery stuff. That means exciting explorations of chemical equations and some pretty cool polymers. Leave the mess to us and let's get gooing! 
Innovators (Grades 4-6) 9am-4pm
Tech Maker - LIMITED AVAILABILITY
$250 members, $275 non-members
This is it! It's the big T in STEM and we can't wait to see what you can do with it. We're going to discover how technology goes hand in hand with science, engineering and even a little math. We're here to challenge you to design and build all the awesome things you can imagine from robots to wearable gadgets. Build it, create it, re-build it and make it even better.
Camper Information Packet (Complete Before First Day of Camp)
Ready to register your camper? Hurry, there are only 15 spaces per session!
Members get great discounts on camp registration! Get your membership today and save!