Explore the Gardens at SMO and see native plants,
learn about horticulture during "What's Growing On?" workshops,
play yard games and much more!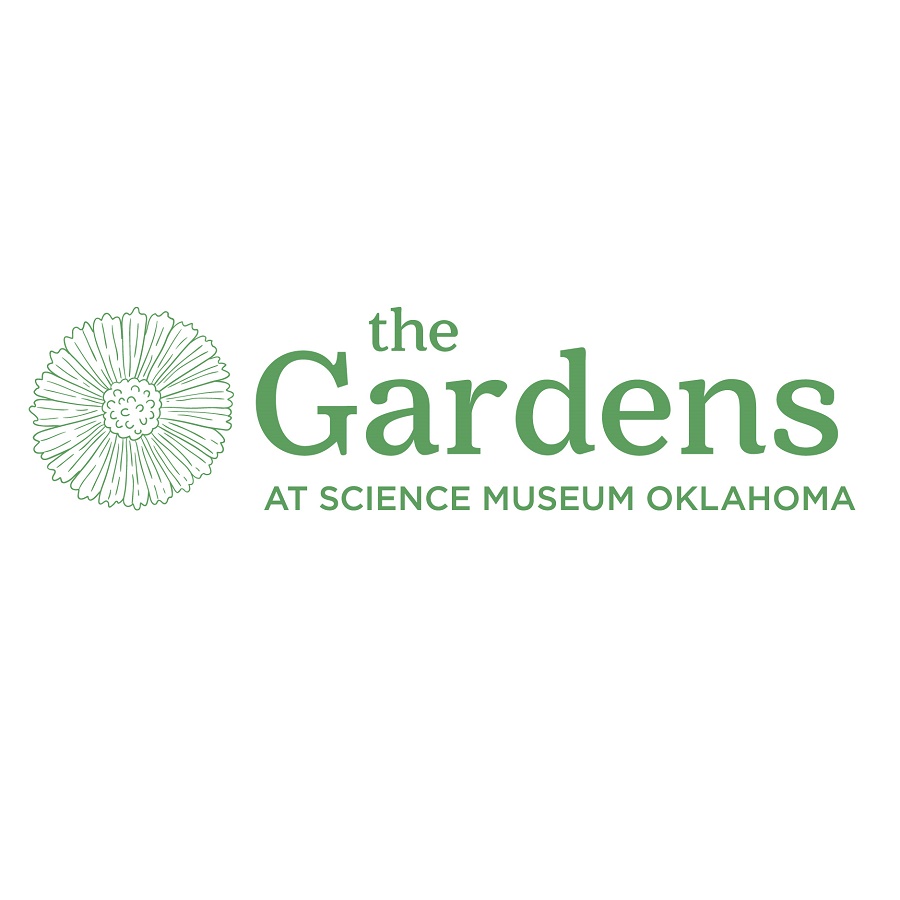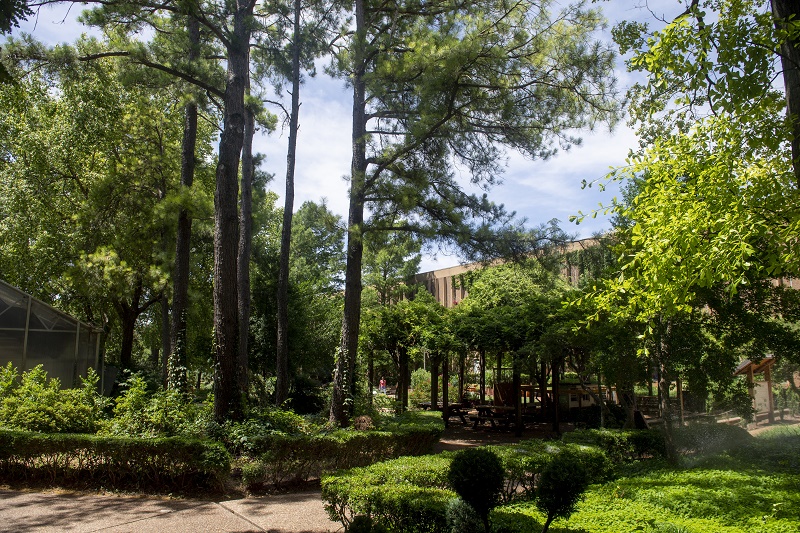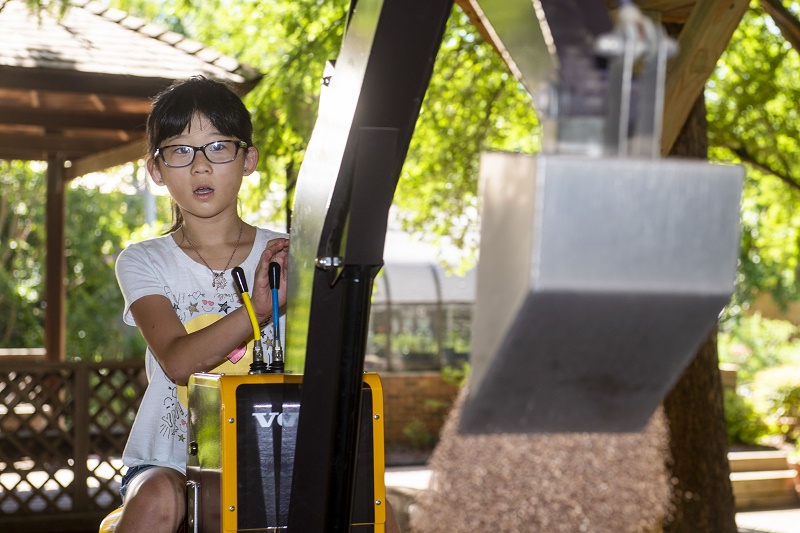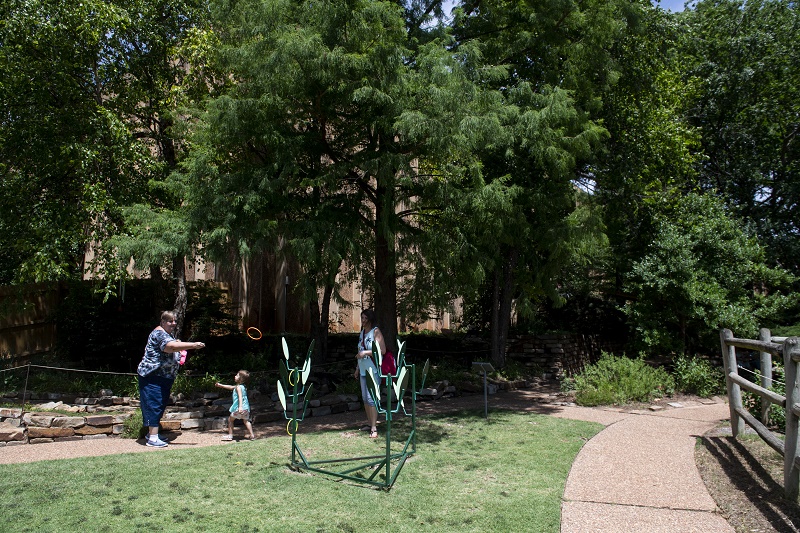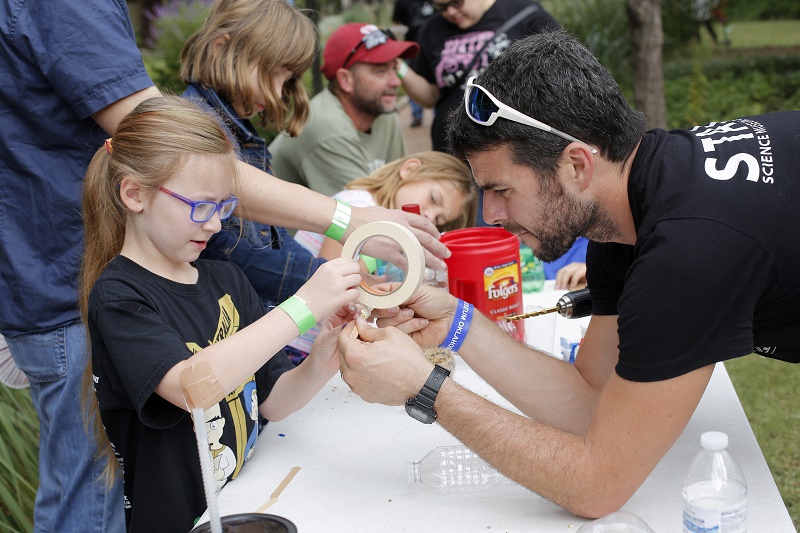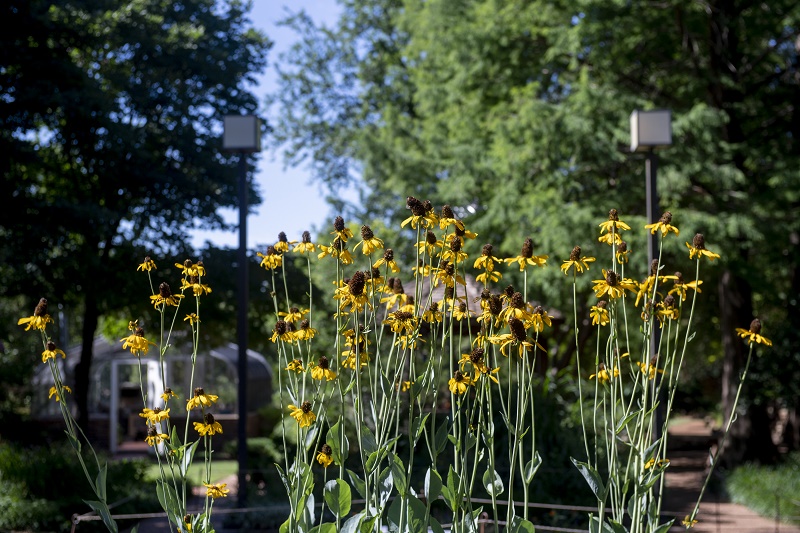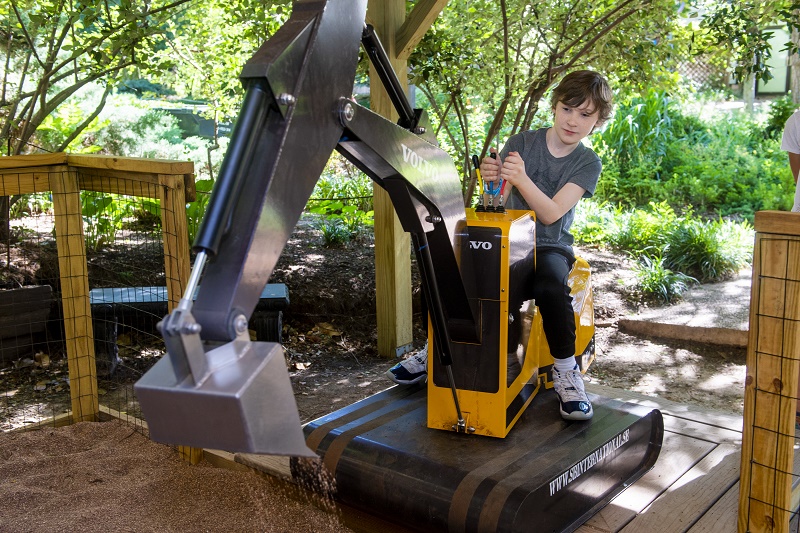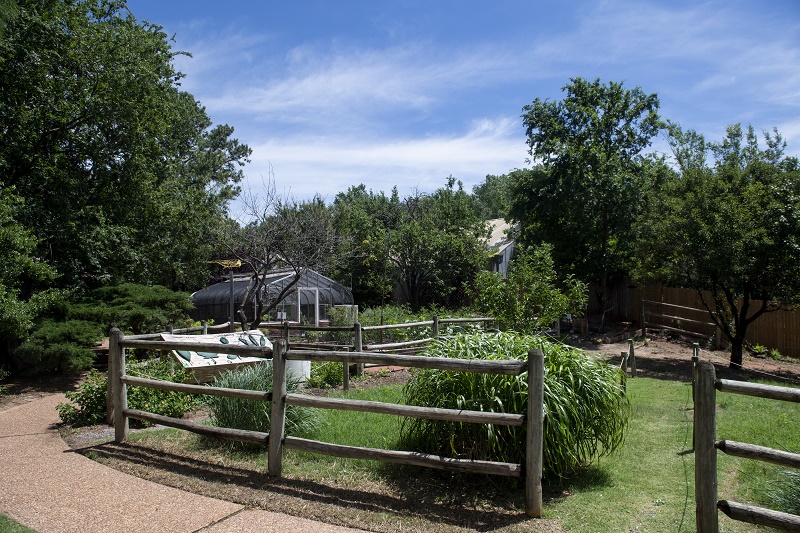 The Gardens at Science Museum Oklahoma feature native and Oklahoma-proven plants. You'll find a kids' garden, herb garden, native plants garden, a Monarch Waystation, a vegetable garden and orchard, a water garden, a Japanese garden, a hobby greenhouse, lawn games, spacious picnic tables, miniature excavators, and a whole lot more!
The gardens are a serene escape with picnic tables and four lawn spaces perfect for  lunch or lawn games. This also makes them an ideal location for sensory-sensitive guests who may need a quieter, more predictable environment.
The gardens can be accessed through Pavlov's Cafe or through the doors on the south central side of the Science Floor.
Learn how our (and your!) garden grows! During SMO's regular What's Growing On programs, guests will learn about gardening techniques, maintenance, and follow along as gardens and grounds staff take care of the The Gardens at SMO.
KYOTO GARDEN
The Kyoto Garden was gifted to the state in 1984 and dedicated Sept. 19, 1985 and features a centuries-old Japanese lantern and rock bridge representing friendship between Kyoto and Oklahoma City. Over 60,000 pounds of rock, dirt and statuary were imported from Japan and installation overseen by six Japanese master gardeners. The gardeners spent approximately a month at the Museum constructing the Garden, which stood as a poignant symbol of unity between Kyoto and Oklahoma City.
In 2022, a team of Master Gardeners, including one from the orginal group from 1984, returned to the Museum to restore the Garden which had been devastated by Oklahoma weather in the early 2000s. The Garden had been closed off to the public for years and was officially reopened for guests to enjoy on Oct. 29, 2022.