Let's Plan a Party!
You can now have your birthday in our private garden space with a special take-home activity!
With private themed party rooms, social distancing made easy and electrifying experiments, you can amp up your child's party! 
Whether your child is into sticky science or is more of the mad scientist type, we have you covered! Our online booking system with catering and goodie bag options makes planning your child's next birthday party as stress-free as it is Instagram-worthy!
Your party includes a private themed party room for two hours, paper goods, and the personalized attention of one of our specially trained party hosts. Take time for a photo opp with everyone's favorite robot, Otto, while you and up to 30 guests enjoy free admission all day including all of the museum's live shows. Want to invite more guests? Sure! The room only accommodates 30 at a time. However, additional guests can receive discounted admission for only $11 when booked with the party!  
Really want to make the experience unforgettable? Add science demonstrations to take your child's party to the next level!
Questions?
Our Guest Relations team is waiting to assist you at (405)602-3760 or by e-mail at reservations@sciencemuseumok.org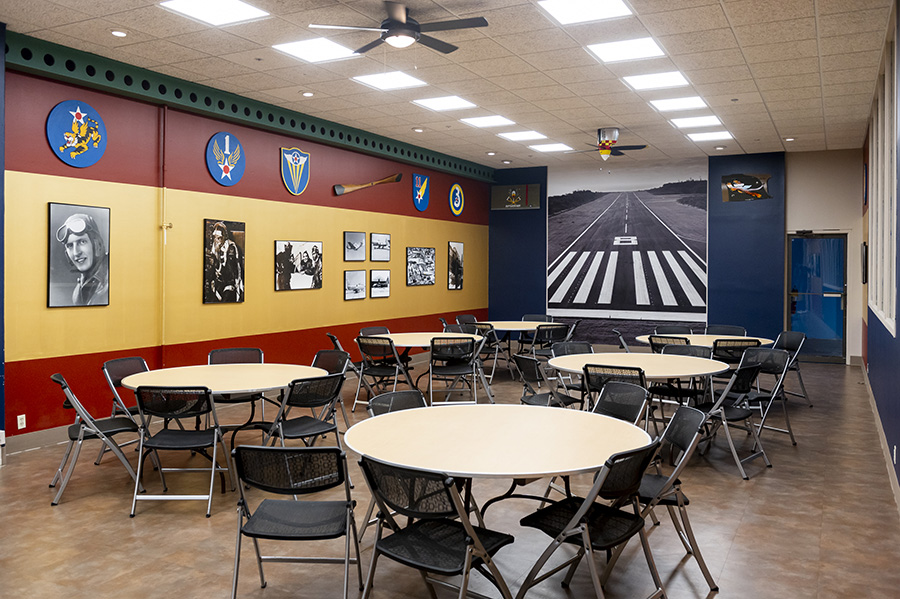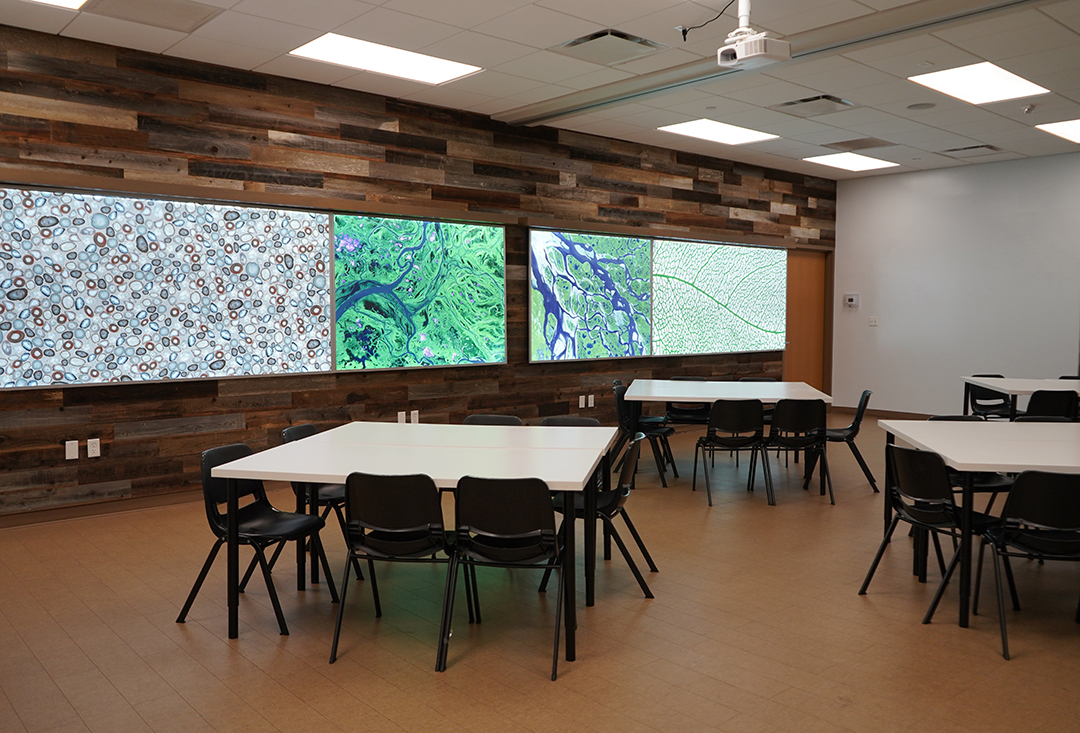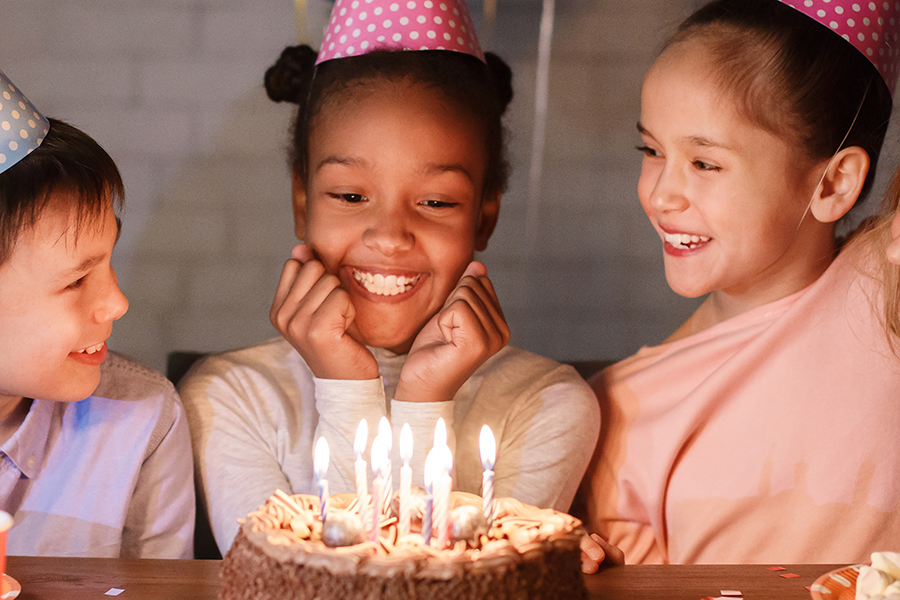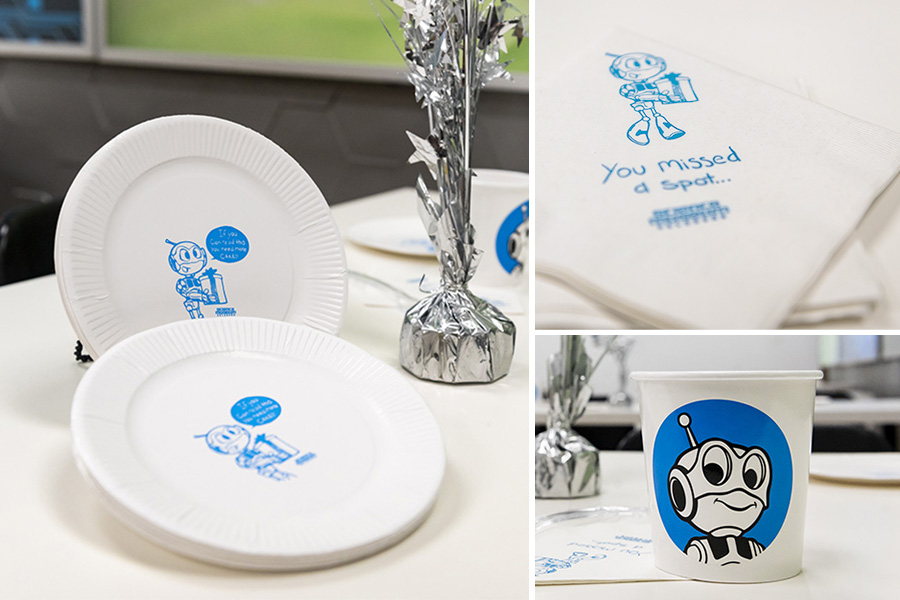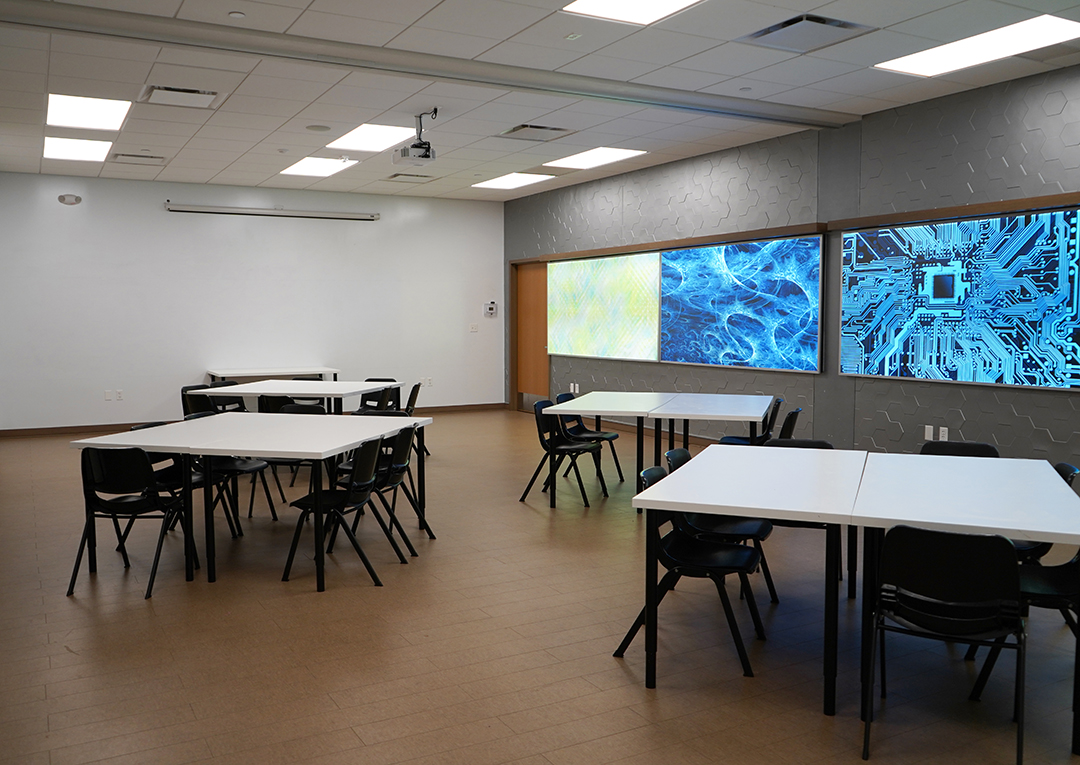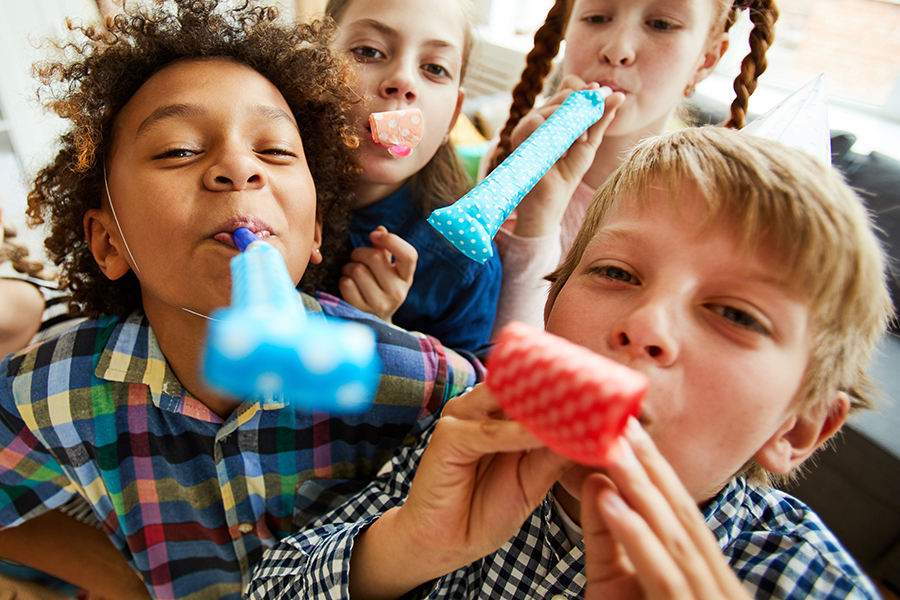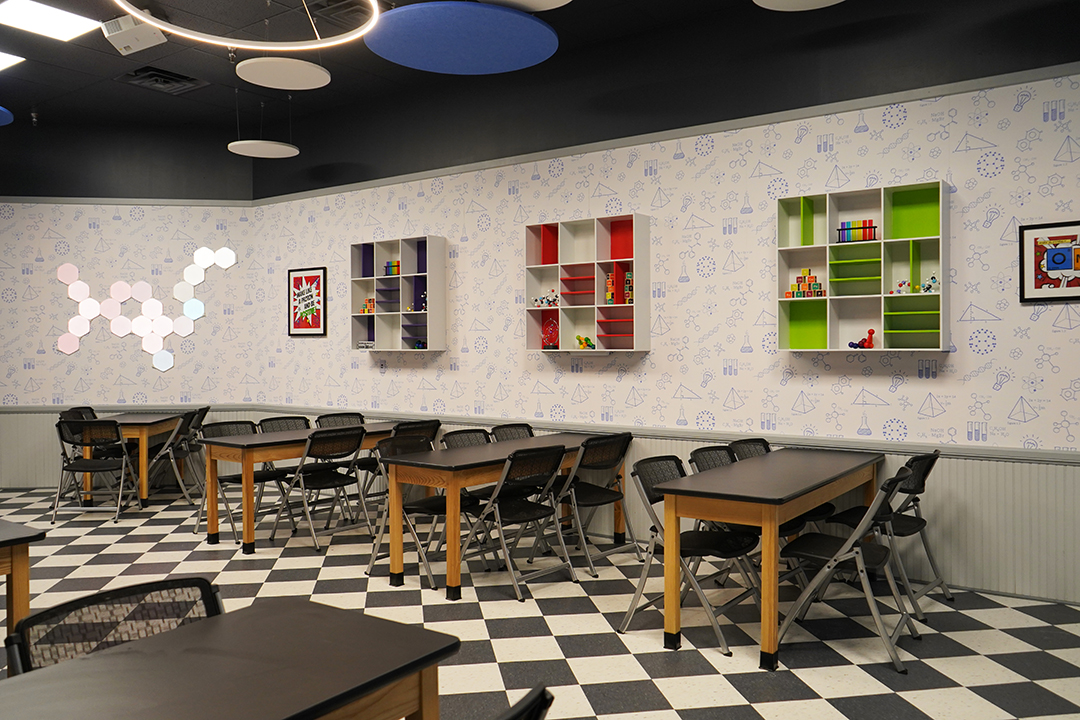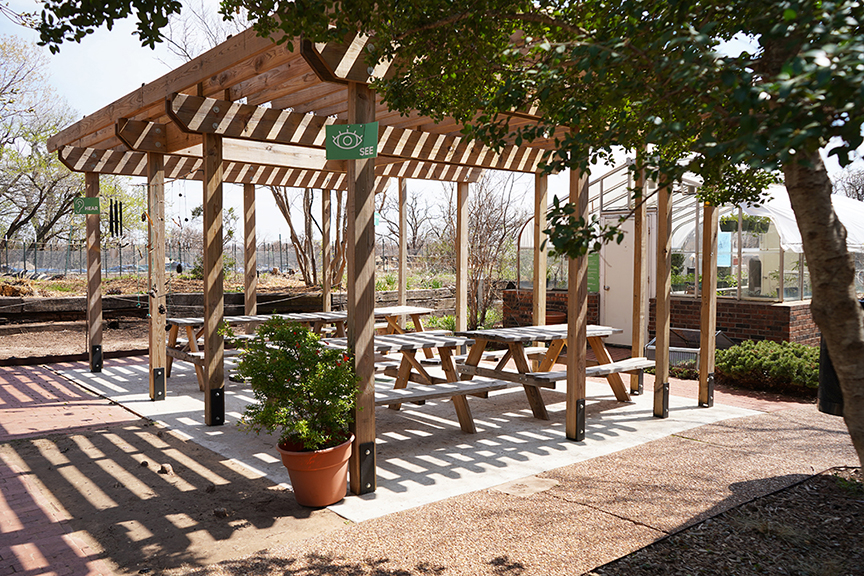 Packages, Rooms, Days + Times
$225 for Members + $260 for Nonmembers
Prices include:
Admission and access to the museum's permanent exhibits for up to 30 total children and adults.

Use of a private birthday party room for up to two hours. To maintain proper social distancing, capacity may be limited in the birthday room at any given time.

Paper plates for dessert, paper cups, napkins and plasticware.

Discounted admission rate of $11 per person for any additional guests beyond the first 30. Please keep in mind that only 30 people can be in the party room at a time.
Days and Times
Birthday parties are available 7 days a week!
Celebrate your birthday in the SMO Gardens!  With new plantings every season, there is always something wonderful to see and the fountains and birds will provide the perfect soundtrack for your party.
While you can spread out through the entire garden area, a portion of the garden is reserved just for you. You'll have access to four large picnic tables; however, unlike our other spaces this space does not have electricity.
This is a great space for larger parties or for guests that want to spread out. As always, party guests are welcome to spend the day exploring the entire Science Museum Oklahoma. In the event of rain or severe weather your garden party may be moved indoors. Garden parties are seasonal and available March 1 - October 31.
The Flight Deck is an ideal space for pilots and astronauts in training! Nestled on the ground floor in the Aviation Gallery, this room features airplane décor and looks out over the gallery. Your guests will enjoy walking amongst the planes and train to reach your party and can enjoy time exploring afterwards. This is a larger room and can accommodate parties up to 40 people (parties over 30 guests are an additional charge).
Curie Room and Carver Room
These party rooms are brand new and built just for birthdays! You'll enjoy plenty of counter space, lots of tables and chairs and a fun, science-theme décor. The Curie room has a silver, blue, and yellow color scheme and is more technology themed. The Carver room is decorated in natural greens and browns and has more of a botany theme. These rooms comfortably accommodate 30 people.
There's a new party room for your future scientist to enjoy! Join us in The Lab where you'll enjoy plenty of counter space, lots of tables and chairs and a fun, lab-themed science space. This room will comfortably accommodate 30 people.
Choose your room and time from the options shown below (you'll select these when you book your party):
Monday - Friday

2pm - 4pm

Curie Room
Not Available

Flight Deck
Not Available

Carver Room

 

Garden Party

Not Available

The Lab

Not Available

Saturday 

10am - Noon

OR

2pm - 4pm

Curie Room

Flight Deck
 
Carver Room
 

Garden Party

The Lab

Sunday

11am - 1pm

OR
2pm - 4pm

Curie Room
Flight Deck
Carver Room
 

Garden Party

The Lab
Science Demos + Otto Visits
Boost Your Birthday!
Each party includes:
Admission for 30 people for the full day

Private themed party room for 2 hours

Specially trained party host

SMO branded paper goods
Make Slime and Experiment with Polymers
A Squishy Squashy, Ooey Gooey, Poly-morphy Birthday Bash. Celebrate your birthday with oozy, slimy science. You're never too young or too old for slime! Each child will get to make their own slime to take home.
Note: Our special recipe slime isn't sticky! We're parents, too, so we've got your back!
 $75 for members / $90 for nonmembers
Liquid Nitrogen Ice Cream
Otto's scientist friends are ready to amaze you with the coolest science experiment ever. With the power of liquid nitrogen, you can watch the ice cream form in an instant right in front of you. And then the best part…it is an experiment that you get to eat!
$75 for members / $90 for nonmembers
Grow with Me!
Celebrate your birthday with something that will continue growing along with you!  At this party, guests will make a take-home seed package containing a native pant to take home so that they can support local wildlife in their back yard. Our special formula contains Oklahoma native seed specifically blended to support wildlife and pollinators in central Oklahoma. Just plant the entire package and watch your garden grow!
 $75 for members / $90 for nonmembers
Ready to book your party?
Catering Options
Let us do the work!
Birthday party catering at Science Museum Oklahoma makes planning your child's next birthday party as easy as (pizza) pie! Food is prepared on-site in the museum's café and will be delivered to your birthday party room.
Families are welcome to bring their own food to children's birthday parties at SMO. Use of the museum's caterer is not required. Please note that due to time limitations, the museum does not allow deliveries of food for birthday parties.
How to Book
The museum's catering services are exclusively provided by Lancer Hospitality — to make catering arrangements, first book your birthday party with the museum and then fill out the form at the link below. Catering must be booked at least one week before a birthday party.
Catering Menu
| | |
| --- | --- |
| Pizza |   |
| 16-inch Cheese Pizza | $16.50 each |
| 16-inch Pepperoni Pizza | $18 each |
| 16-inch Sausage Pizza | $18 each |
| *Substitute a gluten-friendly crust for $2 per pizza |   |
| Dessert |   |
| Rice Crispy Cake | $22 each |
| Serves 16, personalization available. Gluten-friendly.* |   |
| Drinks |   |
| Apple Juice, Coke, Diet Coke, Dr. Pepper, Fruit Punch, Grape Juice, Lemonade, Pink Lemonade, Sprite, Bottled Water | $2 per person |
| *Gluten-Friendly: Salt & Surrey Catering's kitchen is not a gluten-free environment and cross-contact with ingredients containing gluten is a possibility. |   |
Important details
Changes and Refunds
Please carefully confirm all details before you book. No changes may be made once your birthday party is booked. All sales are final.
Decorations
We want your child's birthday party to be an amazing memory, and that includes fun decorations! You're welcome to bring tablecloths and free-standing decorations, however to keep our party rooms in the excellent condition you expect for your own child, please do not tape, pin, or attach anything to our party room walls or hang anything from the ceiling. Glitter, confetti, and piñatas, while each fun in their own way, are also not allowed.
Arrival
You can have access to your party room up to 30 minutes before your party so you'll have time to decorate and prepare for your guests. Party guests can enter the museum at any time on the date of your party.
Food and Drinks
We have wonderful catering services available from our in-house caterer, Salt & Surrey Catering, but you're welcome to bring your own food, cake and non-alcoholic beverages.
We don't allow food deliveries for birthday parties.
Things to Leave at Home
No alcohol, or outside entertainment like costumed characters, glitter, confetti, or piñatas, please.
Science Museum Oklahoma parties aren't just for kids!
Want to plan an after-hours party for an adult or large group?
You can rent just a meeting room or the entire museum fully staffed!