A trip to the museum is more than just a field trip! Learning outside of the classroom helps students relate in-school studies to practical applications in the world around them. Science Museum Oklahoma helps teachers statewide support classroom learning with engaging hands-on, inquiry-based exploration that speaks to the natural curiosity in young people.  
Field Trip Rates (PK-12)
Field trip rates are reserved for students in Pre-K through grade 12 and are available only when booked in advance by qualifying schools with groups of 10 students or more. Booked groups receive one free chaperone admission for every 10 students. 
For the safety of students visiting the museum, Science Museum Oklahoma requires a minimum of one adult chaperone for every 10 students. All prices are per person.
| | | |
| --- | --- | --- |
|   | Students | Chaperones |
| General Admission | $6.00 | $6.00* |
| + Kirkpatrick Planetarium Show | $2.75 | $2.75 |
| + Science Live Show | $2.75 | $2.75 |
*Booked groups receive one free chaperone admission for every 10 students. 
Ready to schedule a field trip?
For more information or to register, please call (405) 602-3760 or email reservations@sciencemuseumok.org.
For faster booking, complete and return the school group registration form to reservations@sciencemuseumok.org or via fax to (405) 602-3766. If your preferred date is not available a member of the Guest Relations staff will contact you with alternate dates.
Please be sure to save your completed form before emailing. Thank you!
General Scholarships
Science Museum Oklahoma is pleased to offer a limited number of field trip scholarships to Oklahoma Title I public schools each year.
Please review our current scholarship opportunities and complete the application below to apply.
Available Scholarships for Oklahoma Title I Public Schools
Ongoing: Applications are currently being accepted for schools within the districts in the following Oklahoma cities and counties: Ardmore, Lawton, Carter County, Comanche County, Craig County, Delaware County, Mayes County, Nowata County, Osage County, Ottawa County, and Washington County.
Limited scholarships available: Hennessey Public Schools, Pleasant Vale-Pioneer Public Schools, Waukomis Public Schools.
Ongoing: OERB. Learn more about OERB Scholarships.
Please check back for more scholarship opportunities!
Most field trip scholarships are only available for designated dates. If you are applying for a scholarship, please do not attempt to book a field trip prior to your application being processed.

Please note that funds are limited and applications are reviewed on a first-come, first-served basis.

Scholarships are not available for out-of-state schools.

To be considered for a scholarship, please download, complete, and return the scholarship application. Please remember to save all of your information before sending.

Questions? Email scholarships@sciencemuseumok.org or call (405) 602-3760.
 
Download and complete our scholarship application below. This is a fillable PDF. Please save your information before sending!
OERB Scholarships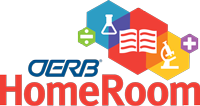 Science Museum Oklahoma partners with the Oklahoma Energy Resources Board as part of OERB HomeRoom.
To be eligible to apply for field trip funding, teachers must attend an OERB workshop and teach the required OERB curriculum in their classroom. After an educator's class completes the curriculum, teachers can submit an application for a free field to Science Museum Oklahoma.
Each free museum field trip includes:
Free admission for classroom teachers and students to the museum.

OERB show and either Kirkpatrick Planetarium or Science Live show.

Partial to full travel reimbursement for schools or school districts paid for by OERB.


 
For more information, visit OERBHomeRoom.com or email teachers@oerb.com.
EMBARK 'Road Scholars'
If your organization or school is located around the Oklahoma City metro area, let EMBARK take care of the transportation for your field trip to SMO!
With EMBARK's Road Scholars program, field trips are exciting and educational from the start. When you ride with EMBARK, you can teach students how public transportation helps to keep the environment clean and saves money in parking, gasoline, insurance, and car maintenance.
Interested educators should apply on the EMBARK OK website or contact EMBARK OK for more information.
Arrival
A museum representative will lead the students into the museum from the bus. Students will be taken to a grouping zone.

Main teacher or point of contact should check in at Guest Relations.


 
Bus Parking
Bus parking is located on the west side of the museum, along Martin Luther King Ave.

Overflow bus parking is at Remington Park Entrance 3. Entrance 3 is located across from the McDonald's on Martin Luther King Ave.


 
Payment
Business checks will be reimbursed for amounts over $50.

If paying with a P.O. an invoice will be emailed to you after your visit.

Sponsors paying individually will pay full admission rate.

Memberships and/or coupons are not valid with field trip rates.


 
Cancellation Policy
A 48-hour notice is required for cancellations.

Call/email the Science Museum Oklahoma Reservation office to cancel your visit.


 
Reservation Office
Hours: 9 a.m. to 4:30 p.m. Monday-Friday
Lunches
All lunches must be bagged and labeled.

Lunches should be stored in the lunchroom. Carts are provided in the lobby to transport lunches.

Please return carts to the lobby once lunches are unloaded.

Lunchroom A is in the southwest corner of the building.

Lunchroom B is in the northeast corner of the building.


 
Shows
Kirkpatrick Planetarium and Science Live shows are not included in field trip rates unless added on.

Please arrive at the museum 30 minutes prior to showtime.

Please arrive at your show 10 minutes prior to showtime.

Anyone not listed on your reservation is not guaranteed a seat.


 
Basic Rules
Students must stay with sponsors for entire length of visit.

Walk! For the safety of all of our guests, please do not allow children to run in the museum.
Teacher Resources
Field Trip Express Check-In Form
By entering the museum, you grant permission to the museum or our approved sponsor/third party to use your name, voice, image or likeness in connection with any image, video, other transmission or reproduction promoting the museum. If you have any questions or concerns, please speak to a member of our Guest Relations team.