Science Museum Oklahoma History
We enrich people's lives by revealing the wonder and relevance of science.
A lot has happened since the museum was founded way back in 1958. The museum itself has evolved, the world's understanding of science has grown in leaps and bounds, even our name has changed. The following is a glimpse of our past, as well as a short biography of founder, Admiral John Elson Kirkpatrick.
August 2019
After many years off of exhibit, the museum reopens the Oklahoma Aviation and Space Hall of Fame with a whole new look, dozens of artifacts, and interactive displays.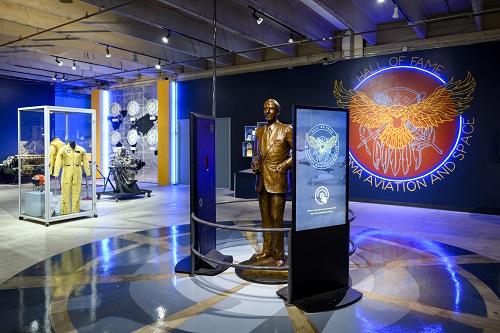 May 2019
The museum kicks off the One Giant Leap campaign to convert the OmniDome Theater into a world-class planetarium with custom shows and exhibits. When complete, SMO's planetarium will be one of a handful in the world offering live shows brought to you by trained astronomy educators with a hybrid optical-digital system.
Sept. 29, 2018
Science Museum Oklahoma sets a new single-day attendance record of 11,163 guests during the second annual Tinkerfest, shattering the museum's single-day attendance record set during Tinkerfest in 2017.  Two entire cars were taken apart, a 21-foot-tall robot dominated the landscape, and more than 65 tinkering activities covered the floors and grounds during the daylong exploration of curiosity and creativity.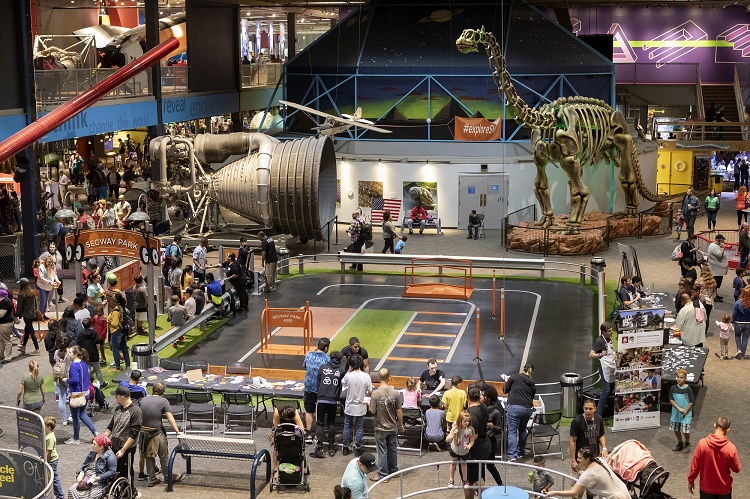 March 2018
The museum debuts the fully-renovated Light Minded exhibit where guests can enter the shadows and explore the science of light and opens Elemental Worlds, a 220-degree simulated digital forest — escape into creativity and relax with binaural frequencies, dynamic lighting, atmospheric effects, and the sounds of nature.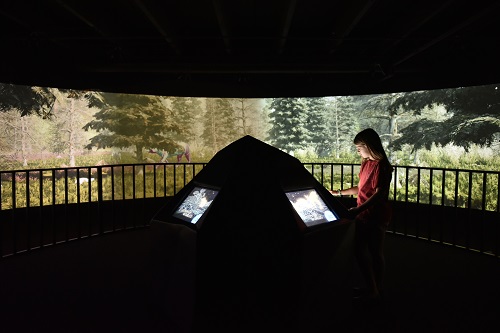 Dec. 1, 2016
Sherry Marshall  is named president and CEO. Marshall first joined SMO — then the Omniplex — as a museum educator in 1994, later serving as director of education and director of the Oklahoma Museum Network. She was named vice president of programs and outreach in 2015.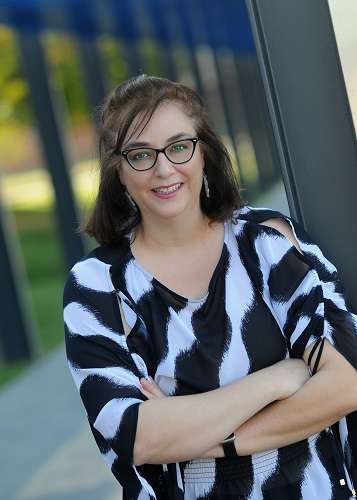 March 5, 2016
The museum opens its new atrium and celebrates the conclusion of a $22.4 million capital project including: CurioCity, a new entrance, exterior enhancements including a renovated parking lot, covered pedestrian path and the new Science Shop.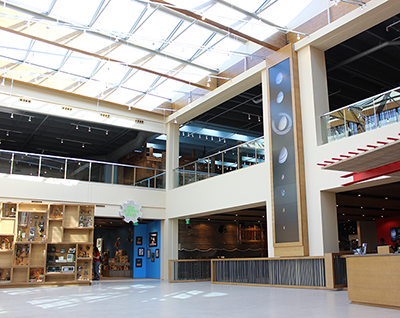 Feb. 27, 2016
The museum opens smART Space, the museum's fully renovated art gallery.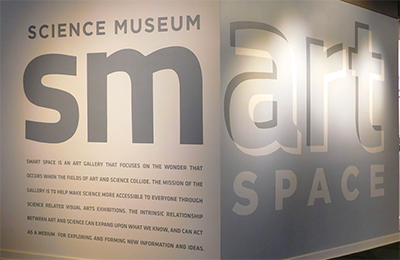 June 21, 2015
The museum opens CurioCity, funded by the Donald W. Reynolds Foundation. At 20,000 square feet this exhibition is larger than 95% of stand-alone children's museums in the nation.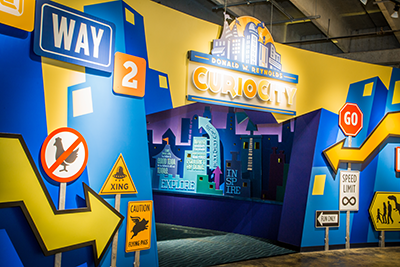 Jan. 22, 2013
Science Museum Oklahoma announces a $12 million grant from the Donald W. Reynolds Foundation toward a $22.4 million capital campaign. The museum unveils a two-phase master plan to create a new exhibit for families with young children, new main entrance, lobby and exterior improvements. 
Nov. 7, 2007
The museum continues to promote science literacy with the development of new exhibits and programs, offering visitors the chance to discover the relevance of science in their everyday lives and the board of trustees officially adopts a new name: Science Museum Oklahoma.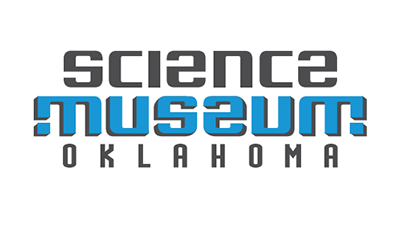 2004
Museum's board of trustees adopts a new mission statement: We enrich people's lives by revealing the wonder and relevance of science.
2003
Titanic: The Artifact Exhibit sets museum attendance record with over 217,000 visitors during its 7-month run.
Jan. 16, 2000
Seven-story giant screen Dome Theater opens, the state's first large-format, dome-screen theater.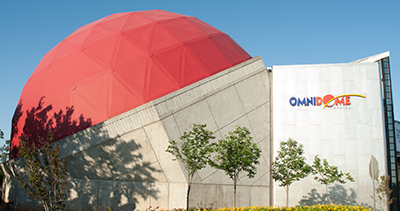 1996
Kirkpatrick Center, Oklahoma Air and Space Museum and Science Museum Oklahoma merge to become Kirkpatrick Science and Air Museum at Omniplex.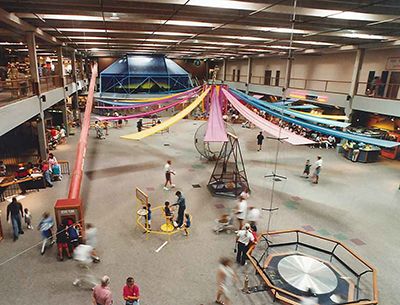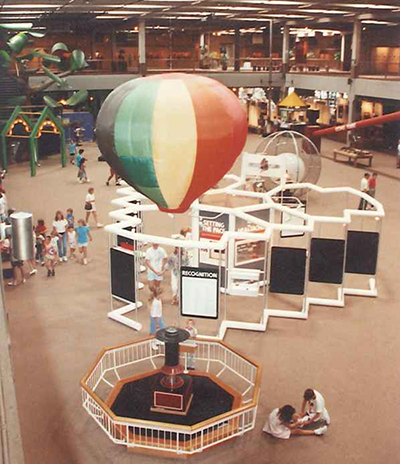 April 21, 1980 
State aviation history unveiled in grand opening of the Oklahoma Air and Space Museum. 
 1970s
The Crystal Molecule comes to the museum, giving Oklahoma kids a memorable indoor climber with a futuristic feel. The attraction remained on exhibit until it fell into legend in 1999.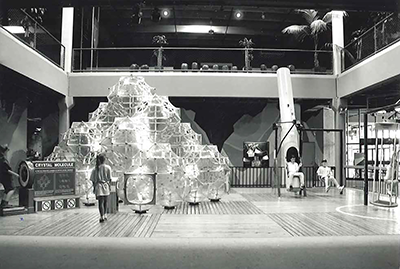 Feb. 13, 1978 
Official Opening and Dedication of the Kirkpatrick Center on the site of the current location of Science Museum Oklahoma.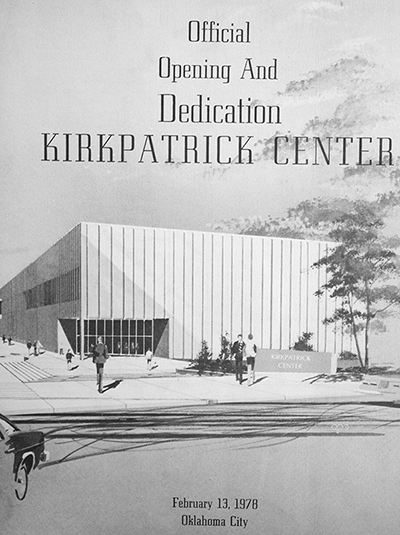 Dec. 2, 1976 
Museum explores the concept of hands-on learning by developing activities for interaction with the exhibits. This was among the first of its kind.
March 10, 1976
Groundbreaking for the new Kirkpatrick Center takes place at 2100 NE 52nd Street in Oklahoma City.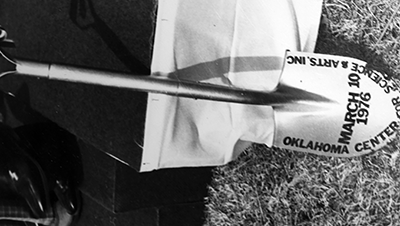 September, 1962
New OSAF building completed, including a permanent dome for the newly named Kirkpatrick Planetarium, provided by the John E. Kirkpatrick family.
December 16, 1958
Oklahoma Science and Arts Foundation is established and housed at State Fairgrounds. Included are planetarium, museum and science department.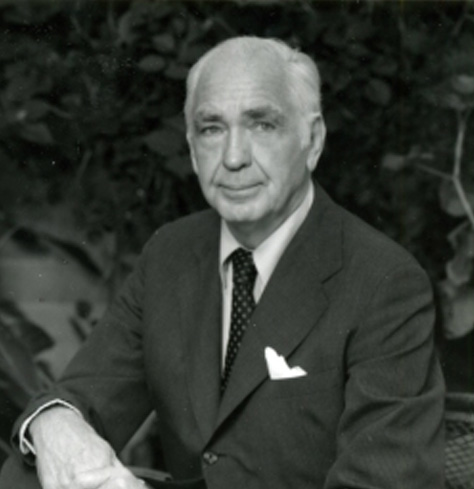 John Elson Kirkpatrick
1908-2006
Admiral John E. Kirkpatrick was born February 13, 1908, in Oklahoma City and graduated from Oklahoma High School (later Central High School) in 1925 before attending West Point, Marion Institute, and graduating from the U.S. Naval Academy in 1931. In 1932, Kirkpatrick married Eleanor Blake of Mangum.
During World War II, Kirkpatrick served 54 months at sea as a gunnery officer aboard the USS North Carolina and later served on the USS Alaska and the USS Oklahoma City. After the war, Kirkpatrick entered the oil business and in 1950 founded the Kirkpatrick Oil Company.
As prominent civic leaders in Oklahoma City since the 1940s, the Kirkpatricks have given much to the communities and state of Oklahoma through their generosity and philanthropy, including multiple arts and education organizations. Their works are continued today through the Kirkpatrick Foundation. 
Science Museum Oklahoma was made possible largely through the support and generosity of the Kirkpatrick family.