Science Museum Oklahoma Celebrates Legacy of Sally Ride with "Sally's Night" Event June 17
June 6, 2023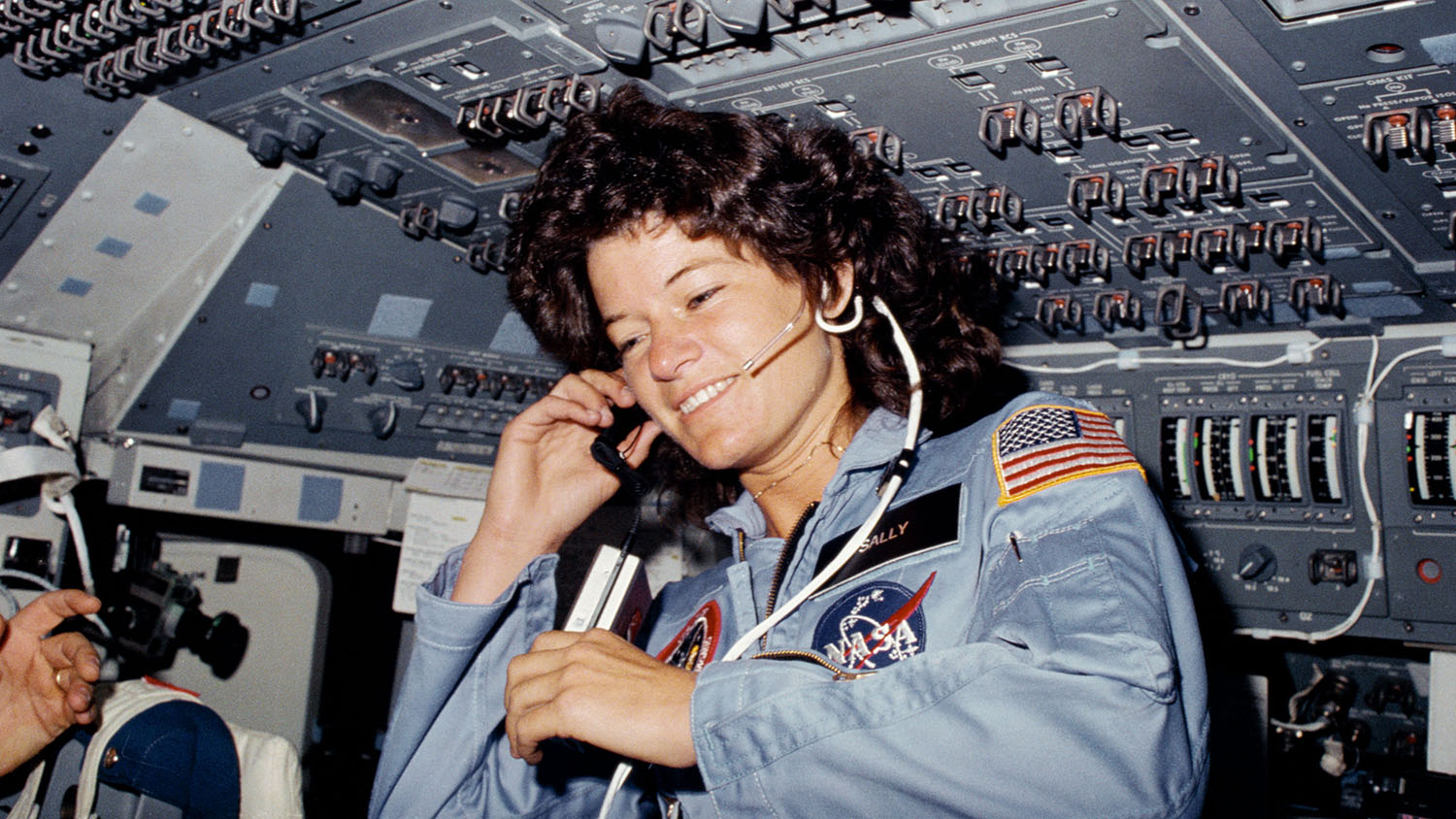 To celebrate the 40th anniversary of Sally Ride's historic trip as the first American woman in space, Science Museum Oklahoma will host a free event, "Sally's Night", on Saturday, June 17 from 7:30-10 p.m.
Sally's Night is a nationwide celebration of women in STEM led by the Smithsonian's National Air and Space Museum, in collaboration with 21 Smithsonian Affiliate organizations. Sally's Night honors Sally Ride's legacy as an astronaut, physicist, educator, and advocate for young people. In recognition of the 40th anniversary of Sally Ride becoming the first American woman in space, over 20 organizations across the United States will hold events focusing on women and underrepresented genders in science, technology, engineering and math.
Guests will have the opportunity to participate in a star party, where they can explore the wonders of the night sky through telescopes, guided by knowledgeable experts. SMO staff will be on hand to showcase the science behind black holes with gravity wells, launch stomp rockets and help guests create their own Women in STEM booklets. Teen Apprentices will be on site to show off their Cubes in Space experiment which will be going into space this summer. There will be 500 copies of NASA's graphic novel "First Woman" given away to guests as well.
All activities will take place outside in the SMO parking lot. The Science Shop will be open for guests to peruse during the event, but the museum exhibits will not be open to the public.
As part of the Sally's Night virtual exhibit, Science Museum Oklahoma contributed a photo of a Stanley Vacuum Thermos Bottle belonging to Amelia Earhart. Earhart used this thermos as a passenger on her first trans-Atlantic flight in 1928, in which she was the first woman to fly across the Atlantic. The thermos is currently on display at the museum in The Oklahoma Aviation and Space Hall of Fame. The virtual exhibit will launch on the National Air and Space Museum website at the beginning of June.
This project received Federal support from the Smithsonian American Women's History Initiative Pool, administered by the Smithsonian American Women's History Museum.