Join Science Museum Oklahoma 
Saturday, Sept. 24
9 a.m. to 4 p.m.
for a daylong celebration of curiosity and creativity at the fourth annual Tinkerfest!
We'll have 50+ additional activities provided by our community partners ranging from taking a car apart to crafting musical instruments to robotics.
Admission to the museum and all activities are FREE! 
Overflow parking and FREE shuttle are available at Remington Park. Use entrances 2 and 3 off Martin Luther King Blvd.
Tinkerfest is presented by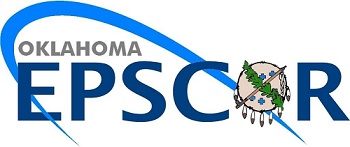 Tinkerfest is also sponsored by
F.A.Q.
What kind of activities will be at Tinkerfest?
A lot! Tinkerfest 2022 will include 3D scanning, axe throwing, battlebot competitions,binary bracelets, brazing,bubbles, butter making, car take-a-part, court dancing, drones,elastic band guitars, electric induction, embroidery, engineering for earthquakes, filtered light and solar scopes,folk dancing, geocaching, glass bead making, glass etching, hand tool woodworking, innovative foil sculpting, intro to carpentry, leather working, light painting, lockpicking nerf battles, marshmallow slings, martial fighting demonstration, medieval fiber arts, metal casting, music making, music with phones, playing the untouchable instrument, pollinator pop rockets, postcards from the past, rain sticks, robot obstacle courses, scribal painting,self-stuffed buttons,shadow play, snap circuits, stem airplanes, savable coin banks, tiny drawings, turtle weaving, wind turbines, wood burning, wood turning, zip lines and more!
Will the museum's regular exhibits be available?
Yes! All of the museum's permanent exhibits, as well as Science Live and Planetarium shows, will be available during Tinkerfest. Activities will conclude at 4 p.m., however the museum will remain open until 6 p.m. Planetarium shows will run every hour, on the hour from 10 a.m. - 5p.m. Science Live shows will take place at 11 a.m., 1 p.m. and 3 p.m.
Do I need to register or get a ticket in advance?
Nope! But, you will need to check in at the museum's box office when you arrive to get a wristband. That will give you access to the museum and all Tinkerfest activities.
Where should I park?
Parking is available at SMO with overflow parking at  Remington Park.
Please use Remington Park entrances 2 and 3 off Martin Luther King Blvd.
A free shuttle will be available to and from Remington Park from 9:30 a.m. to 6:30 p.m.
Tinkerfest is a daylong celebration of curiosity and creativity!
Free to the community, this event gives individuals the opportunity to get hands-on experience learning how things work. Tinkering is a valuable form of learning powered by exploration and discovery.
Have you ever repaired something that was broken? Toyed with a recipe? Taken something apart just to see what was inside?
That's tinkering!
Tinkerfest will encompass the entire museum and grounds, bringing together makers, artists, crafters, engineers and educators to showcase how their diverse skills converge. 
Tinkerfest is suitable for all ages and abilities! There's something for everyone!
Science Museum Oklahoma's fourth annual Tinkerfest is presented by Oklahoma EPSCoR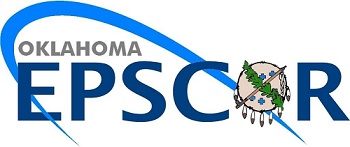 And sponsored by Express Employment International

Special thanks to:
Allied Arts | Carter Chevrolet | Tinker Federal Credit Union
Tinkerfest activities are facilitated or made possible by the following individuals and organizations: 
Alias, Allin KHG, American Heritage Girls, Carter Chevrolet, Combat Robots of Oklahoma, Craig Alleman, deadCenter Film, Francis Tuttle, Impermanent State, Jarvix, Literati Press, Mike Butenschoen, Museum of Osteology, New York Hall of Science, Norman Firehouse Art Center, Oklahoma County Conservation District, Oklahoma History Center, Oklahoma State Parks, Oklahoma Theremin Society, OSU – College of Engineering, Architecture, and Technology, OSU – Unmanned Systems Research Institute, OU – Crimson Robotics, OU – E-Sports, OU – Oklahoma Gallogly College of Engineering, Professional Image 3D, Rose State College, Scott Family Amazeum, Spiritwind Kidz Ranch, Team OKC Robotics, The Society for Creative Anachronisms, The Wardlaws, Tinker Federal Credit Union, Tinkergarten, UCO – College of Engineering and Physics, UCO – Medieval Society, University of Oklahoma, Will Rogers Memorial Museum.
Get Involved:
Have a skill, project or trade that you've always wanted to share? The application period for Tinkerfest 2022 has now closed, but we'd love to put you on our waiting list for 2023. Email tinkerfest@smo.org.
Volunteer:
Tinkerfest is an ideal volunteering opportunity for individuals, civic and school groups, businesses and beyond. All volunteer spots have currently been filled. Email volunteer@smo.org for more information on upcoming volunteer opportunities!