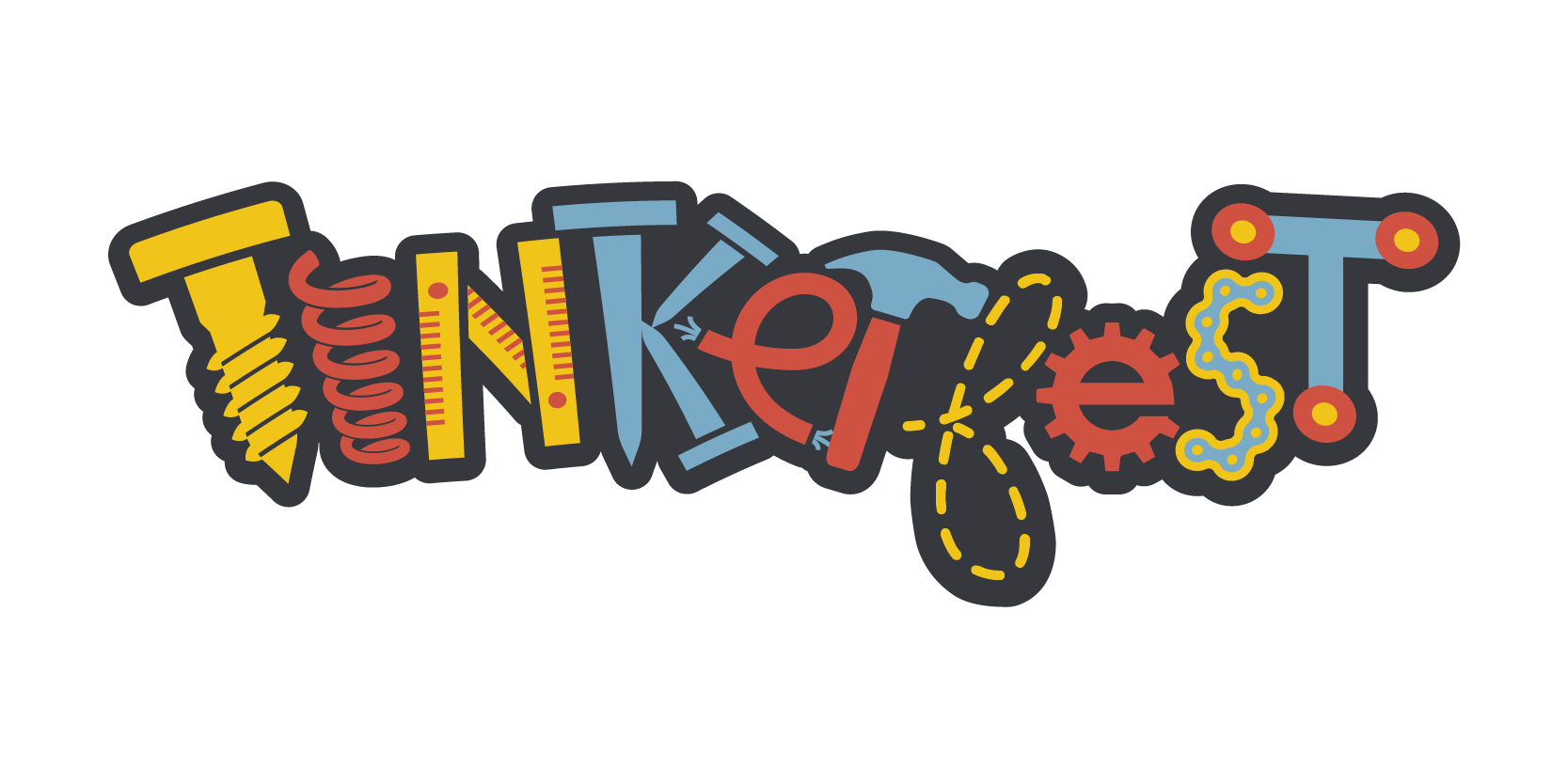 Tinkerfest is a daylong celebration of curiosity and creativity!
Science Museum Oklahoma's Tinkerfest is a daylong celebration of curiosity and creativity. Free to the community, this event allows individuals the opportunity to get hands-on experience learning how things work. Past tinkering activities have spanned from disassembling cars, candle making, music, podcast production to foil sculpting, loom knitting and robotics. Set for Saturday, September 25, from 9 a.m.- 4 p.m., this event encompasses the entire museum and grounds and is open to the public. Prior years have seen more than 11,000 guests attend and have had 70 hands-on tinkering activities developed and 40+ community organizations and individuals.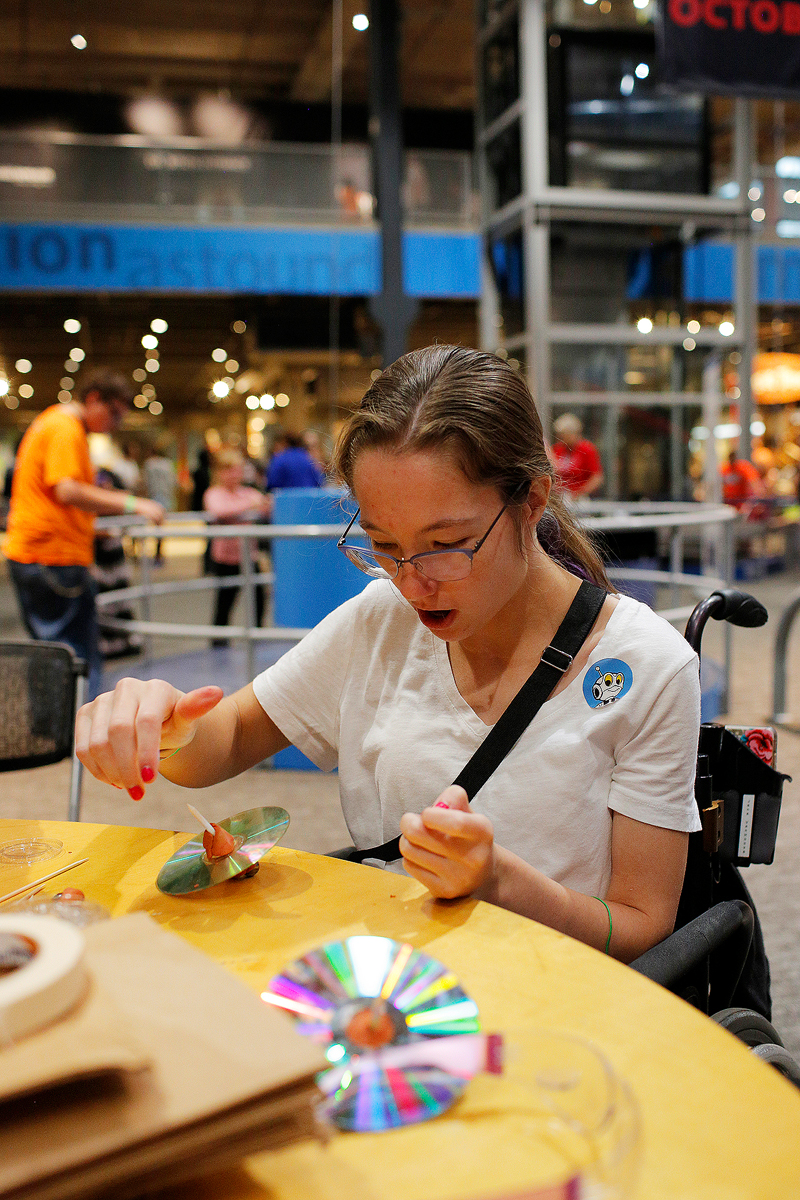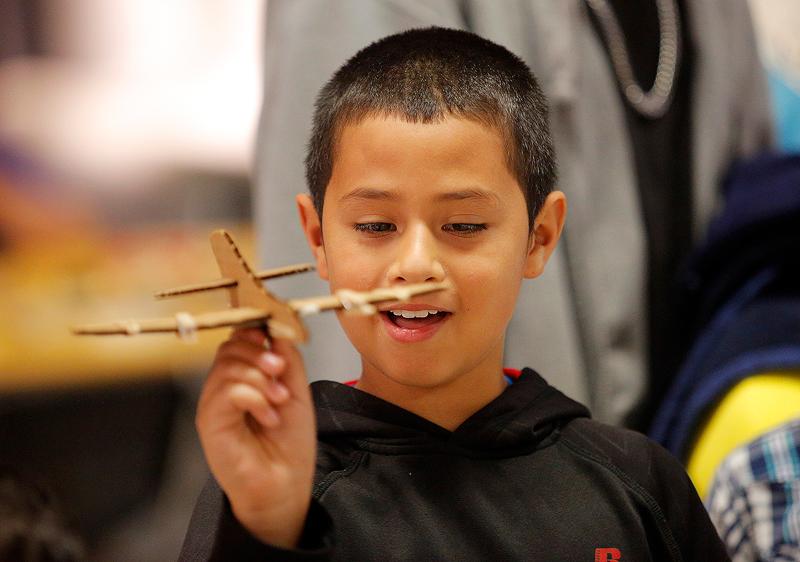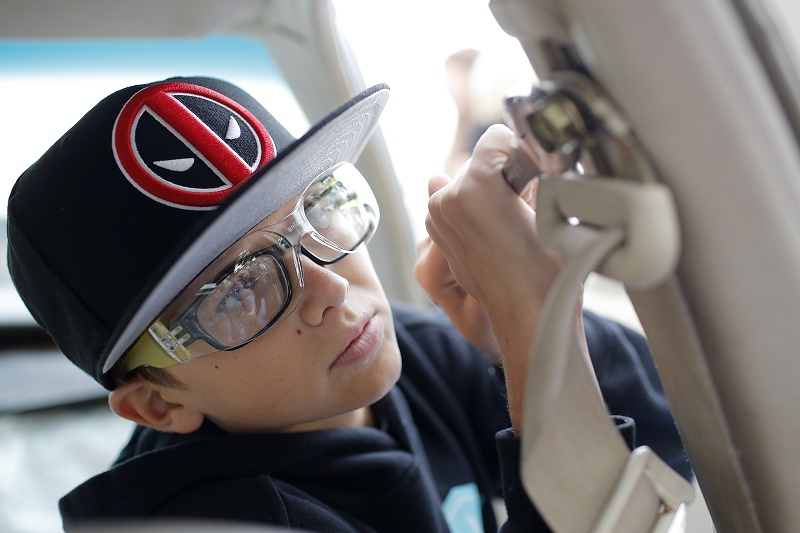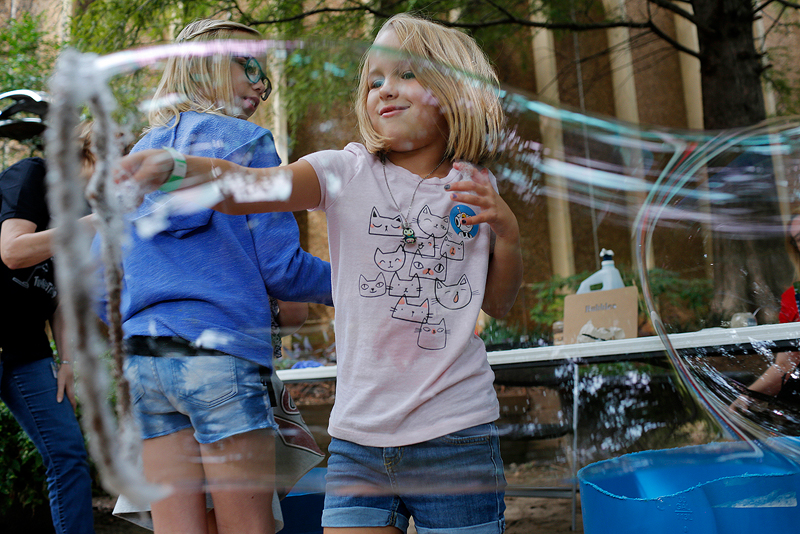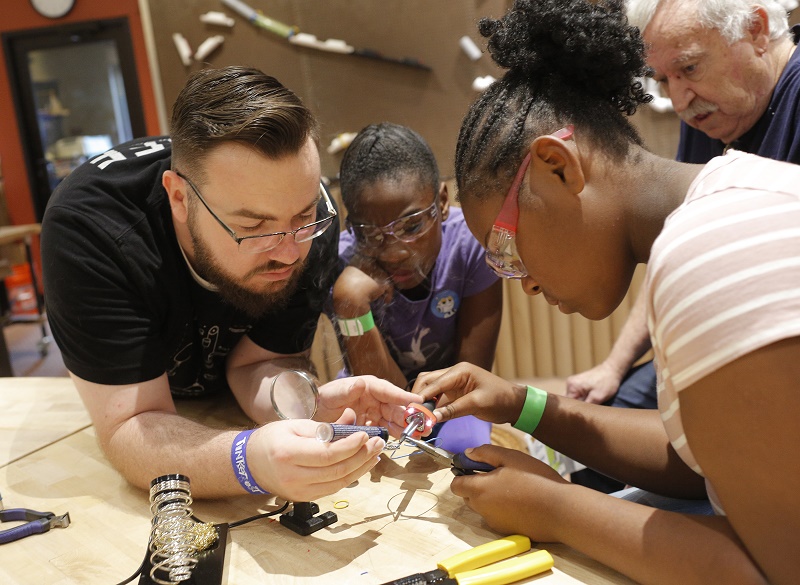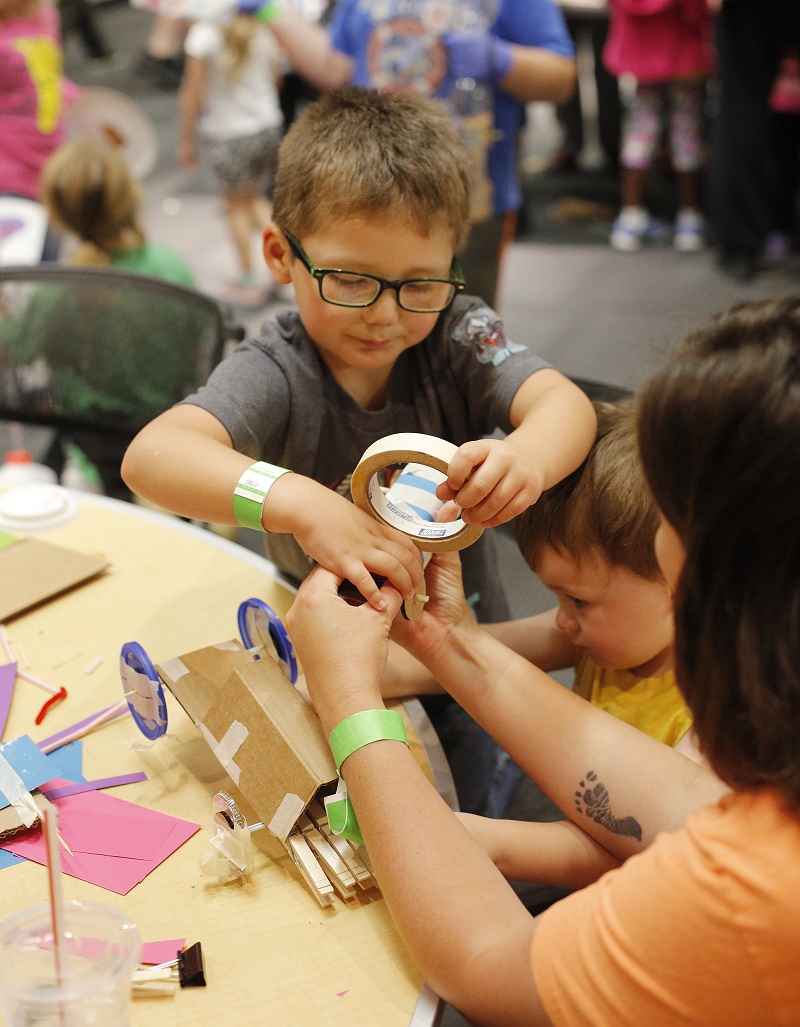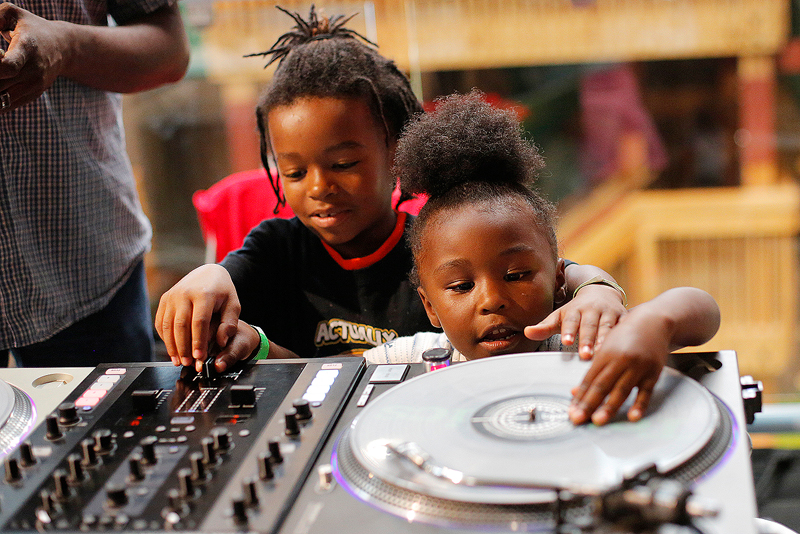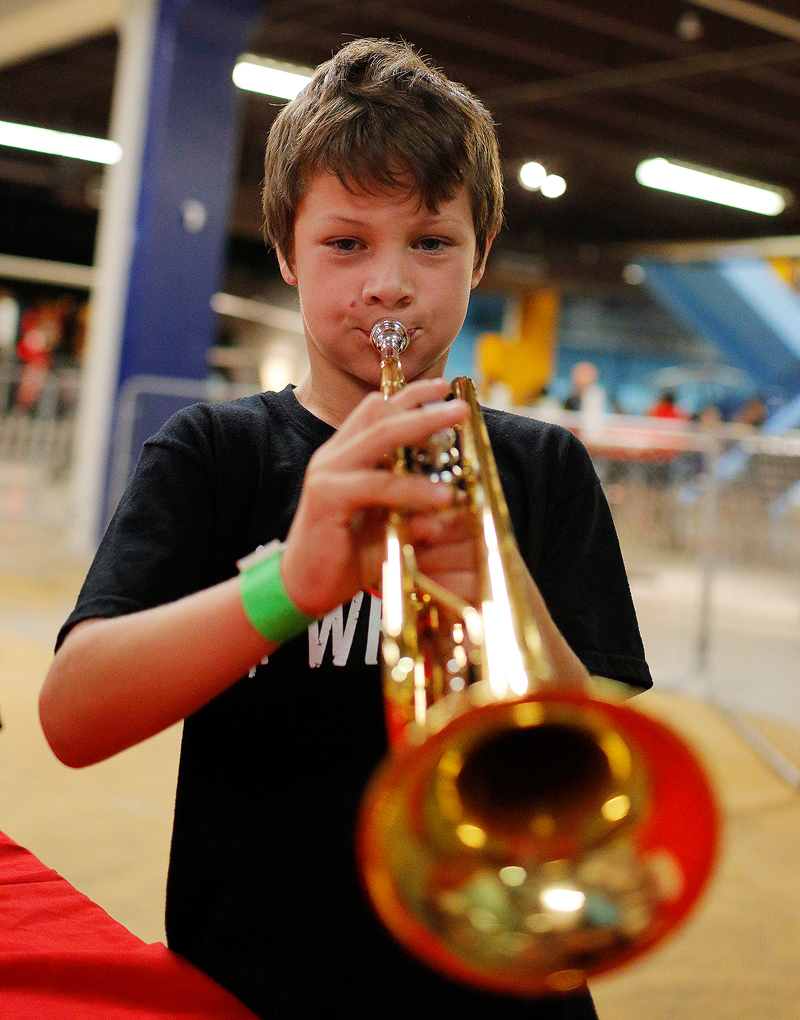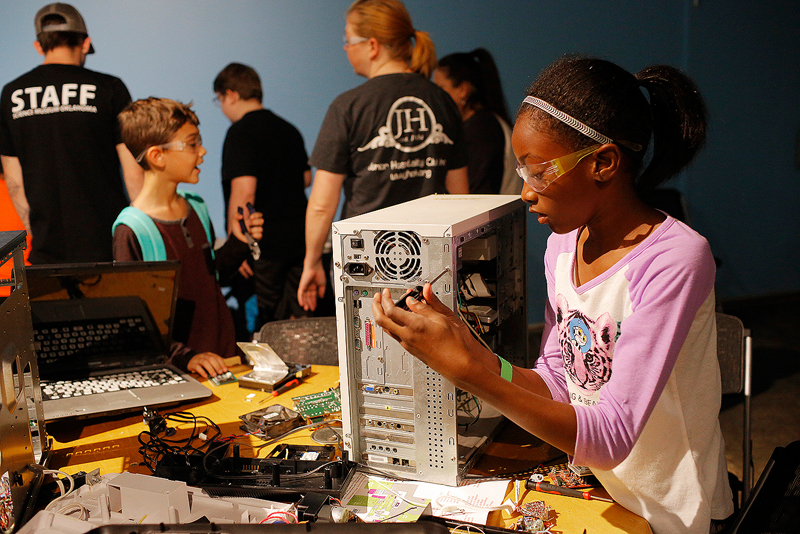 What is tinkering?
Tinkering is a valuable form of learning powered by exploration and discovery. SMO's Tinkerfest will encompass the entire museum and grounds, bringing together makers, artists, crafters, engineers, and educators to showcase how their diverse skills converge.
Have you ever repaired something that was broken? Toyed with a recipe? Taken something apart just to see what was inside? That's tinkering!
Guests of all ages will have the opportunity to get hands-on with a variety of activities from using raw materials and tools to create unique machines to launching rockets and art exploration, plus numerous crafting and building options.
Get Involved:
Are you a maker, artist, scientist or hobbyist who enjoys showing their craft and teaching the community about their trade? Then hosting a table at Tinkerfest may be the perfect opportunity for you!
Questions? Email tinkerfest@sciencemuseumok.org
What kind of activities will be at Tinkerfest?
A lot! Previous Tinkerfests have included a variety of activities including taking cars apart, virtual reality in film, 3D painting, candle making, rocket launching, building robots, computer programing, lock picking and much more.
Will the museum's regular exhibits be available?
Yes! All of the museum's permanent exhibits will be available during Tinkerfest. Activities will conclude at 4 p.m., however, the museum will remain open until 6 p.m.
Do I need to register or get a ticket in advance?
Nope, but you will need to check-in at the museum's box office and get a wristband when you arrive. That will give you access to the museum and all Tinkerfest activities.
Where should I park?
Free parking is available at SMO and Remington Park.