Currents: Turning the Tide on Ocean Conservation is a love letter to the ocean, honoring its importance and illustrated by the eloquence and action of artists. Just as tides, winds and the rotation of the earth influence the path of ocean currents, people's individual actions can impact the challenges presently facing the world's oceans.
This exhibit explores how five renowned artists are addressing ocean conservation with their artwork.
 Jason deCaires Taylor (Kent, United Kingdom) - creates underwater worlds–haunting, enigmatic, living art installations submerged beneath the waves. He has become one of the first artists to re-conceptualise the underwater realm as a public art space and, due to his explorations, has been described as the Jacques Cousteau of the art world. Taylor gained international recognition in 2006 with the installation of the world's first underwater sculpture park, situated in the West Indies off the coast of Grenada. It was subsequently listed by National Geographic as one of the Top 25 Wonders of the World. Since then, working with local communities Taylor has gone on to create a network of "underwater museums" throughout the world. These publicly accessible artworks are visited by thousands of visitors each week and explore modern themes such as the climate emergency, migration, and sustainable futures. Using bio-receptive, environmentally sensitive materials that instigate organic growth, the sculptural works evolve, developing new hybrid forms by interacting with marine ecologies. In this way, they regenerate natural habitats and remind us not only of our inherent fragility but also of our connection and intrinsic dependence on nature. Taylor's studio practice is currently based in the UK. For more information, visit www.underwatersculpture.com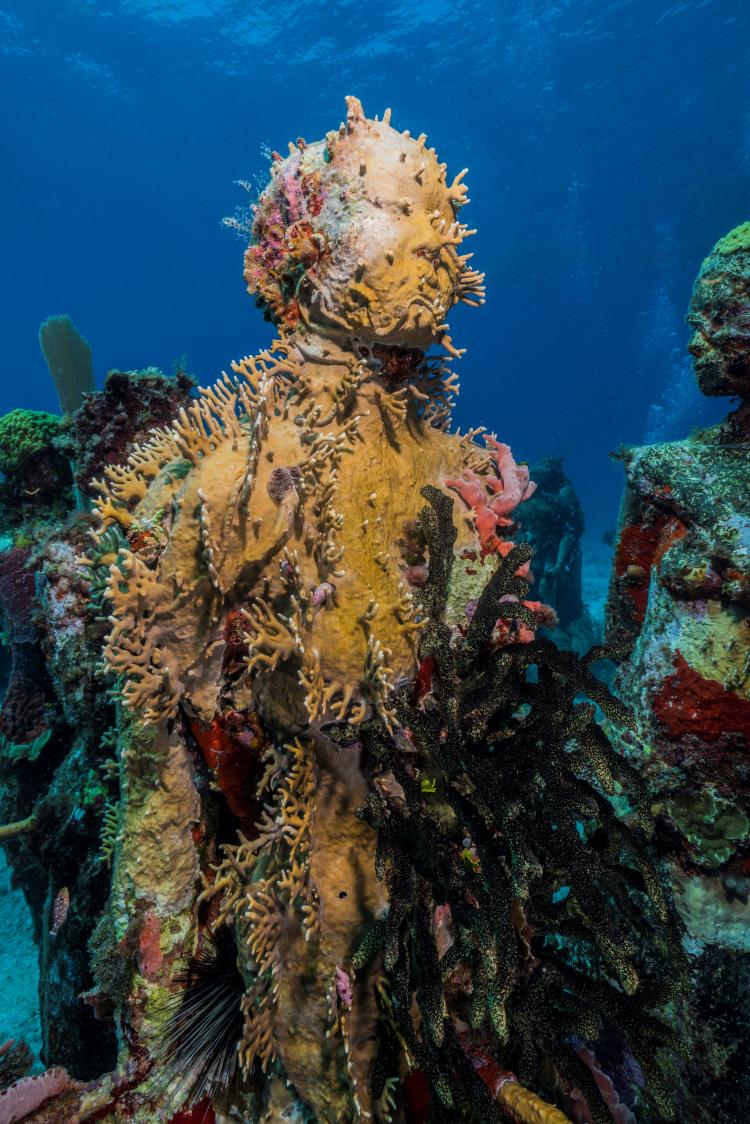 ---
Vanessa Barragão (Albuferia, Portugal) - Barragão is an all-ecological textile artist based in Portugal who, after graduating from the Master's Program at Lisbon University in Fashion and Textile Design, came to open her own design studio in 2014. Her inspirations of the ocean are depicted in many of her artworks, which are deeply connected with her growing up and living on the seaside in the south of Portugal. The design studio is best known for its work with artisanal techniques and for using recycled materials, such as wasted yarns from the industry, to create organic textiles and products for interiors. By using wasted yarns, she reduces the leftovers of the industry while creating something new. Vanessa's artwork has a strong and clear ecological message for her audience that can be experienced through her various color shades and coral motifs. Vanessa carefully observes the effects that humankind has left on our planet and rejects the very polluting textile and fashion industry of today. Instead, she is an artist with a cause and aims to bring back the importance of artisanal and traditional techniques that are, unfortunately, disappearing today.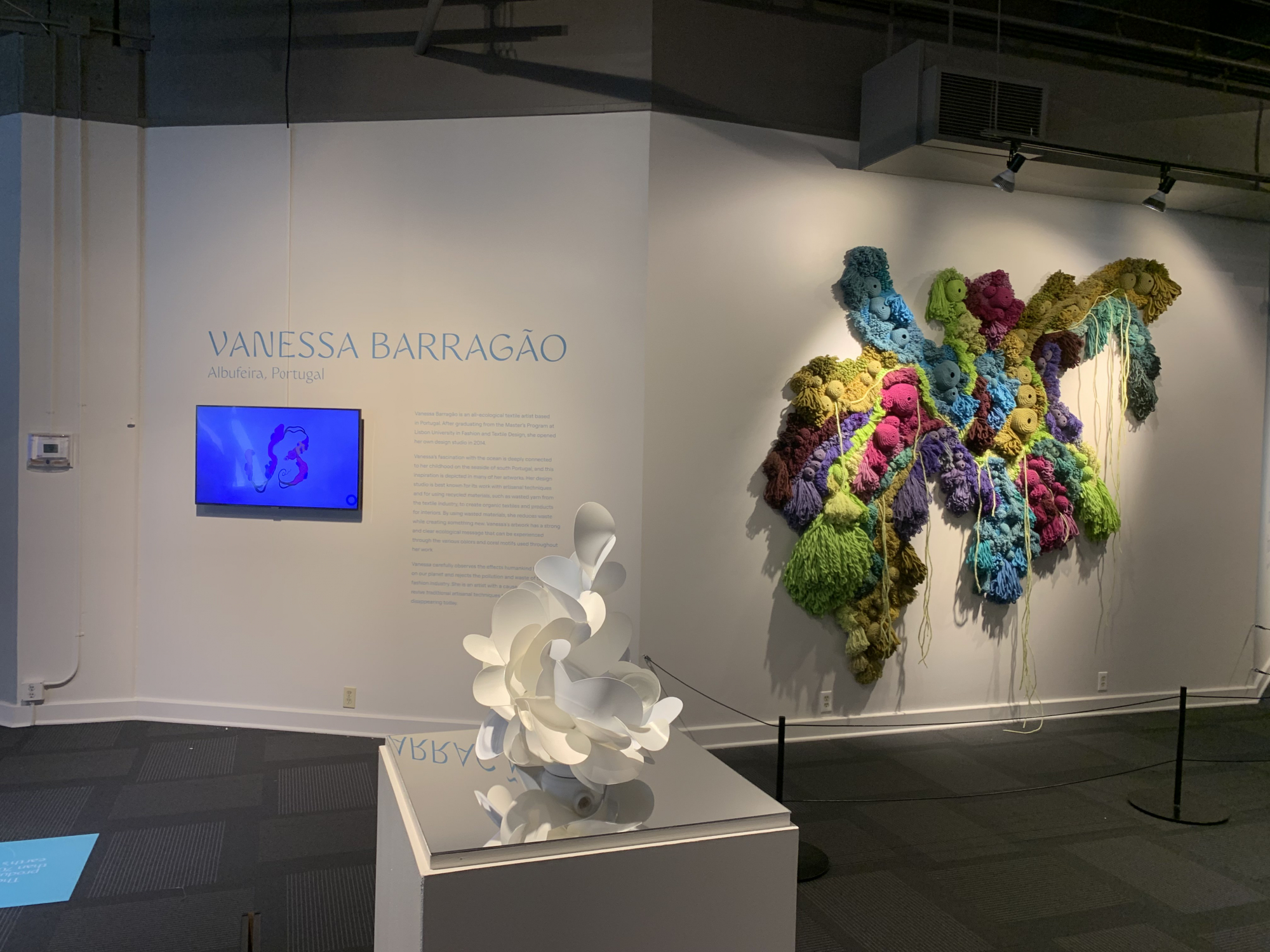 ---
Steve McPherson (Kent, United Kingdom) - Since 2007 Steve McPherson's primary source materials have been the discarded plastic objects that wash ashore on his local Kent coast of the UK. While it is impossible to ignore the environmental concerns present in his work, his practice draws analogies akin to the role of archaeologist, collector, and paradoxical treasure hunter. Through experimental tests of recycling and repurposing, he seeks to plunder personal and collective narratives and bring them to the surface of memory for new consideration. Steve is an internationally exhibited artist whose practice includes, assemblage, collections, sculptural objects, installation, book works, photography, and sound. These are undertaken in aesthetics born from the laboratory and museum–reflecting his interest in the way that the mundane can move through a transformative state into meaning. In recent years Steve has worked with the British Council in Cairo, the National Museum of Marine Science & Technology, Keelung, Taiwan, and has collaborated artistically to promote the work of a range of marine conservation groups including the Marine Conservation Society, Surfers Against Sewage, and Plastic Oceans foundation. McPherson has been featured in television documentaries for Sky Arts and the BBC. His work appears in many journals and magazines both in print and online, and has been shown in exhibitions and art fairs in the UK, USA, mainland Europe, and Asia, including the American touring exhibition "Plastic Entanglements," the Biennale Internationale Design, Saint-Etienne, France, "Gyre - The Plastic Ocean" Touring exhibition, USA, the b-side festival, Cultural Olympiad of 2012, UK, and shows in Germany, Bulgaria, Switzerland, Finland, France, and Italy. His work is held in both corporate and private collections.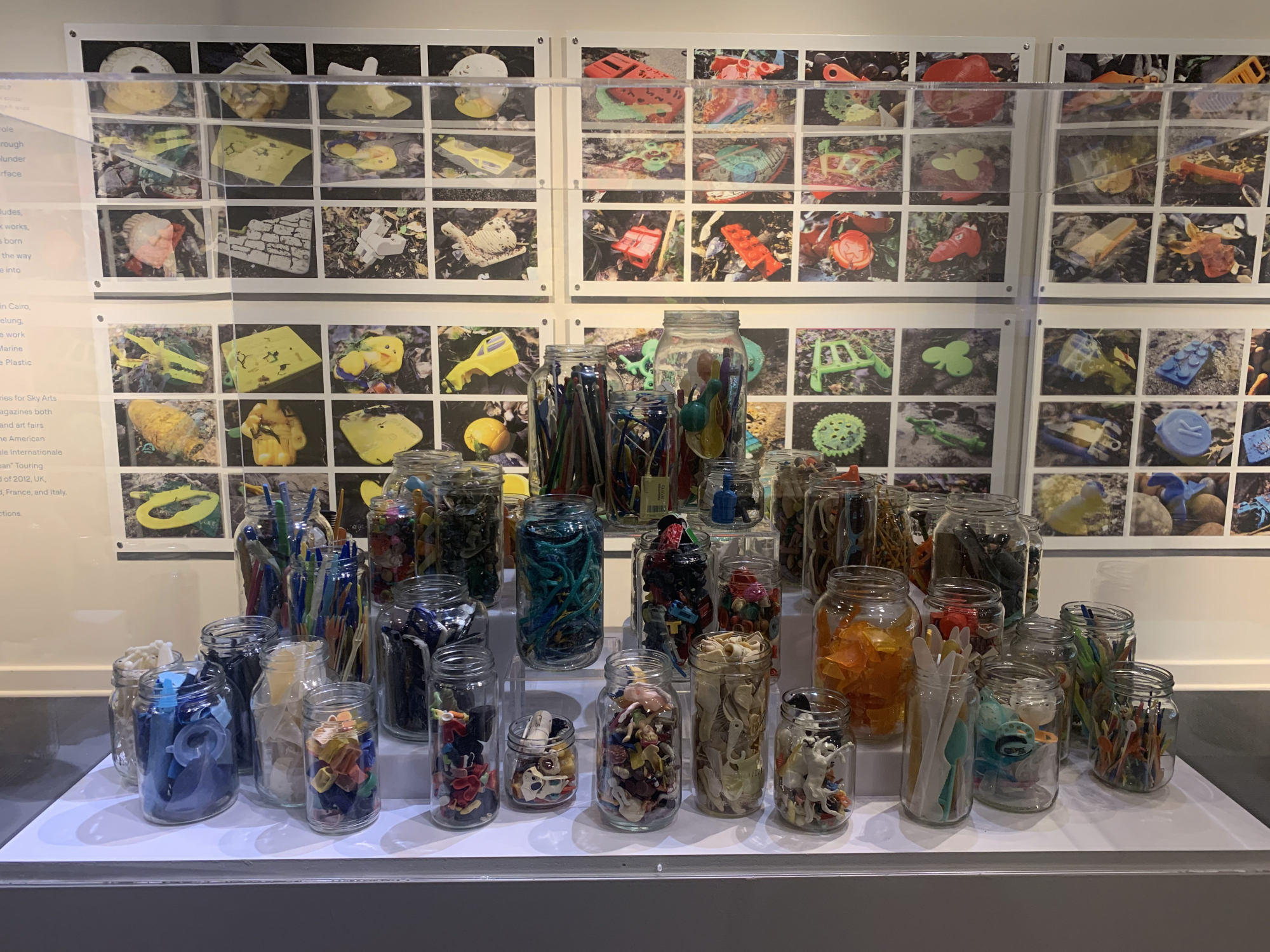 ---
Aurora Robson (Hidden Valley, NY) - is a multimedia artist known predominantly for her meditative work intercepting the plastic waste stream. Her practice is about subjugating negativity and shifting trajectories. Her work is a formal meditation on recurring nightmares she had as a child which she hybridizes with forms found in nature. Robson was born in Toronto in 1972 and grew up in Hawaii. She lived and worked in New York City for over 2 decades during which time she studied art history and visual arts at Columbia University. Recently, Robson moved to the Hudson Valley to raise her two daughters with her husband Marshall Coles.Aurora Robson is a recipient of the Pollock-Krasner Grant, a New York Foundation for the Arts Fellowship in Sculpture, a TED/Lincoln Re-Imagine Prize and a National Endowment for the Arts Art Work Grant. She has exhibited her work internationally in museums, galleries and non-traditional spaces since 2002. Robson is also the founding artist of Project Vortex, an international collective of artists, designers and architects who also work in innovative ways with plastic debris. Robson is passionate about developing integrative methods for artists and designers to utilize plastic debris as a raw material. Since 2014, Robson has been developing and assisting with the implementation of a course called Sculpture + Intercepting the Waste Stream designed to foster creative stewardship through academia at colleges, universities and high schools around the world.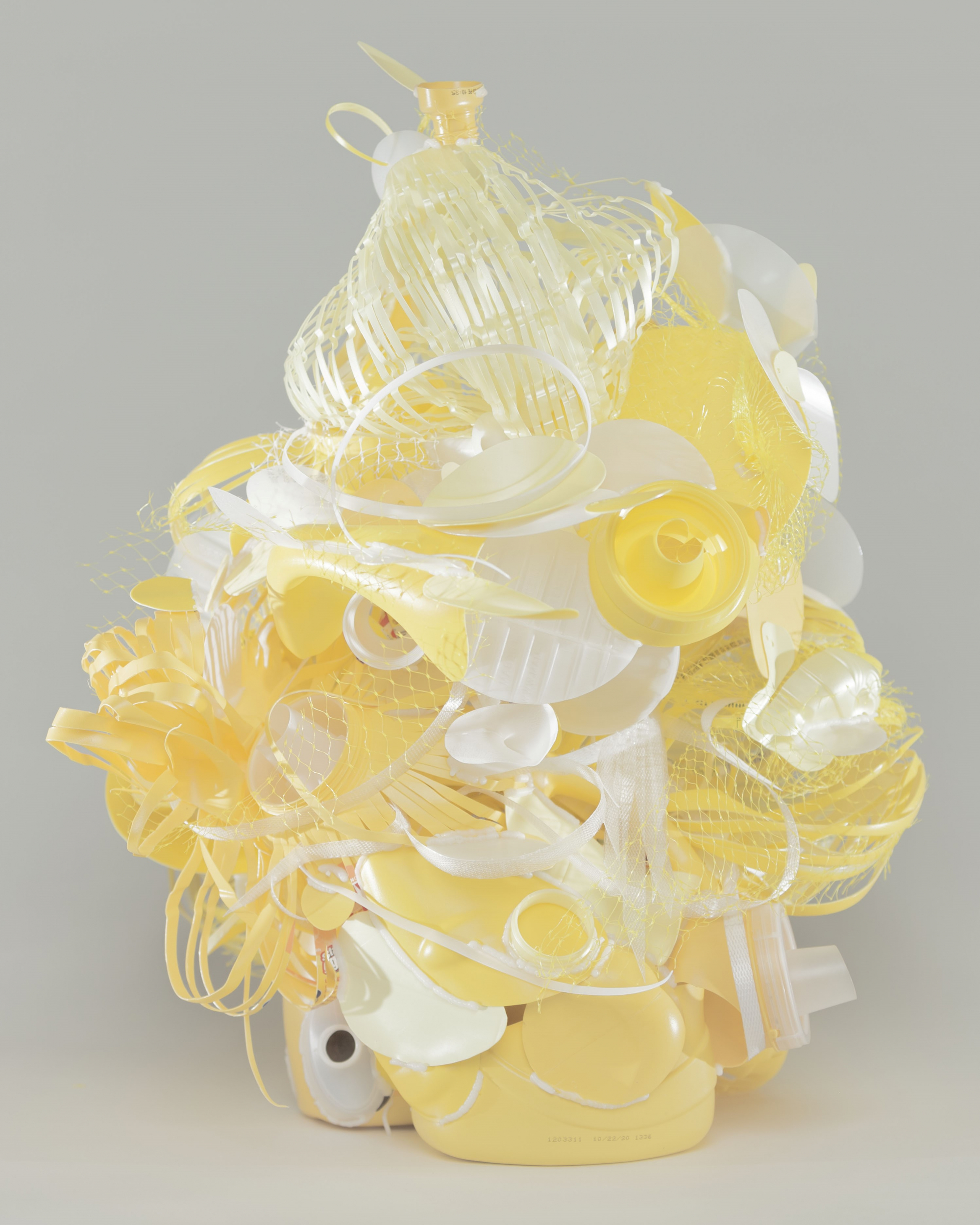 ---
Nick Pumphrey (St. Ives, Cornwall, England) - is a freelance ocean/travel photographer based in St. Ives, Cornwall. His work combines a passion for storytelling with the creation of authentic, energetic, meaningful and engaging content. He works locally and globally for outdoor/travel brands, publications and conservation organisations.Previous clients include Mpora, Rhythm, Finisterre, On the Edge Conservation, and National Geographic.