At Science Museum Oklahoma, we enrich people's lives by revealing the wonder and relevance of science. We welcome volunteers who share that same passion!
Volunteers are essential for enriching guest experiences and supporting operations at Science Museum Oklahoma. From encouraging guest exploration and program engagement, to supporting staff behind the scenes or with special events, volunteering at SMO is a great way to get involved in the community and make a real difference for our museum and guests. 
Science Museum Oklahoma seeks to recruit, develop, and retain individuals from diverse backgrounds, and encourages all to apply. We strive to create and support an affirming environment for all staff, interns, volunteers, and trustees.
Volunteers must apply through our standard application form but that's as easy as clicking the link below:
Want to volunteer at Tinkerfest 2022?
Tinkerfest is a daylong celebration of curiosity and creativity, scheduled for Sept. 24, 2022. There are typically over 50 activities to enjoy in addition to the museum's permanent exhibits! You'll find something for every age and ability at Tinkerfest. Tinkerfest is an ideal volunteering opportunity for individuals, civic and school groups, busineses and beyond. A variety of shifts and roles are available!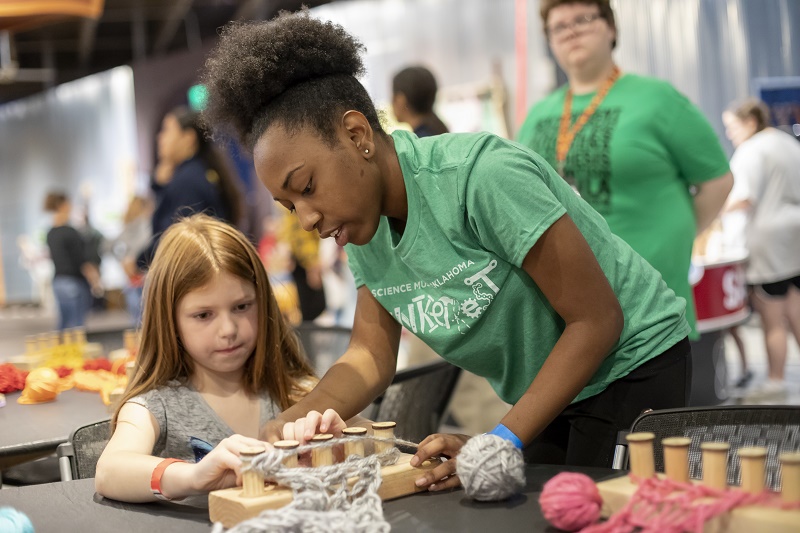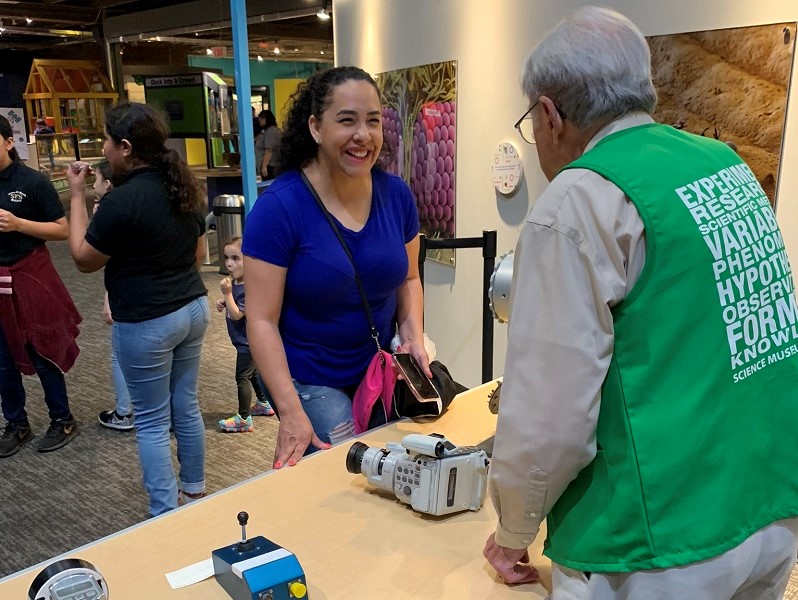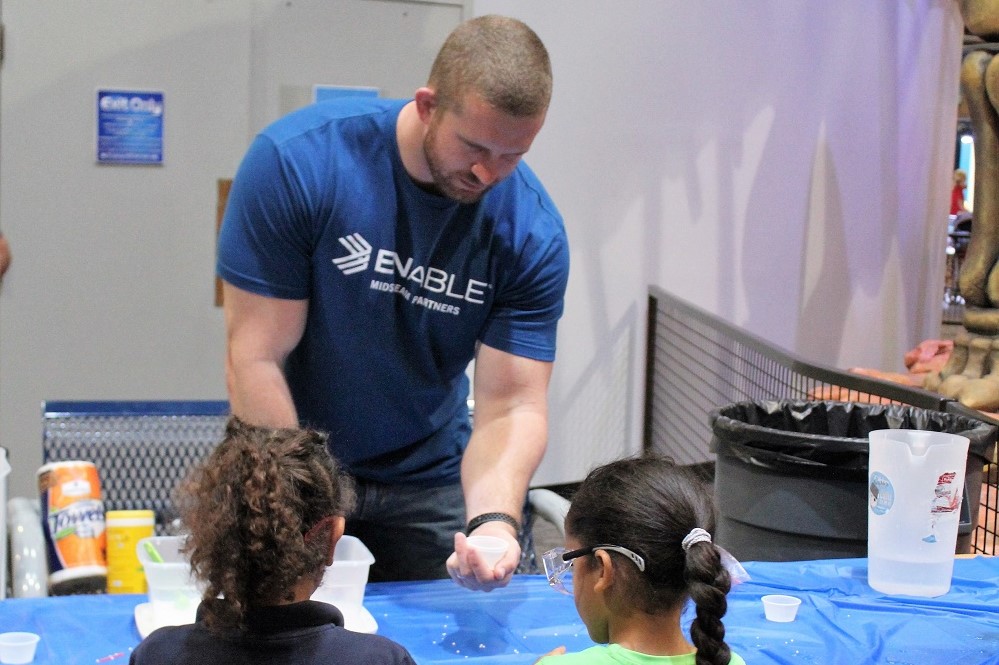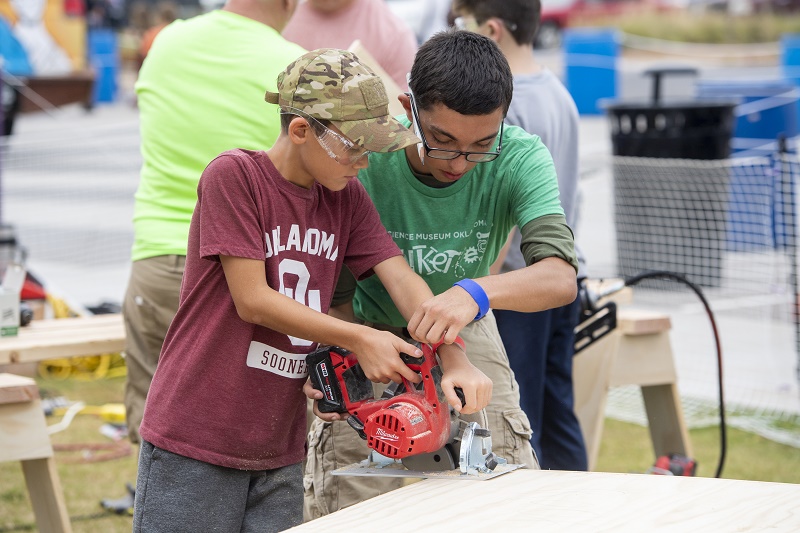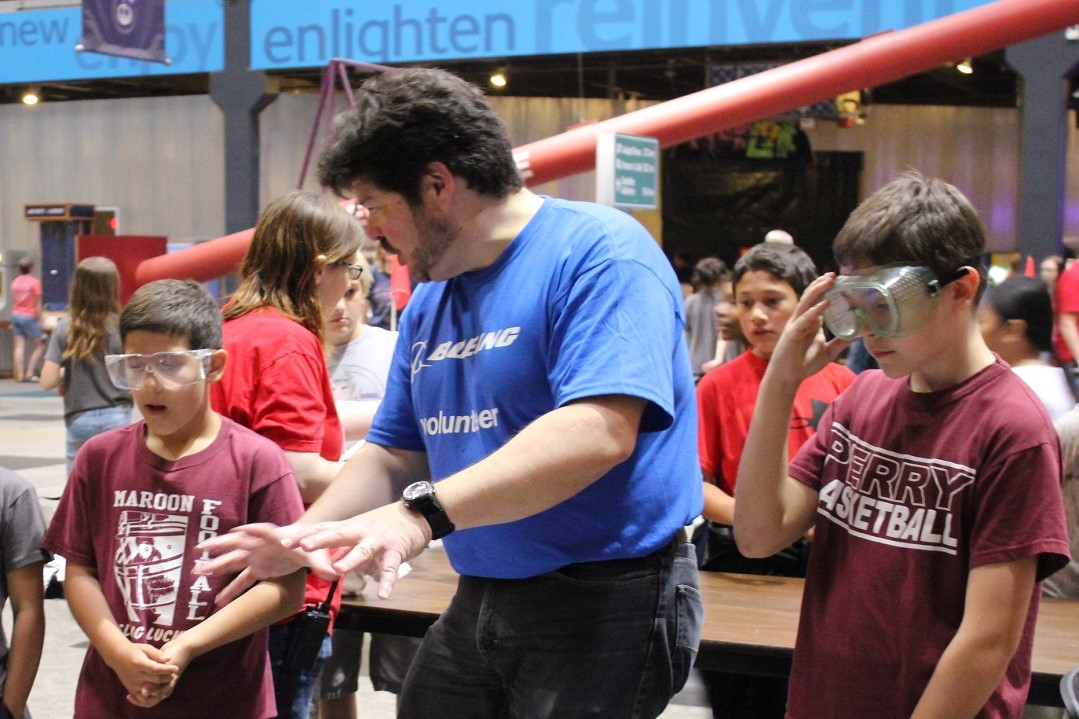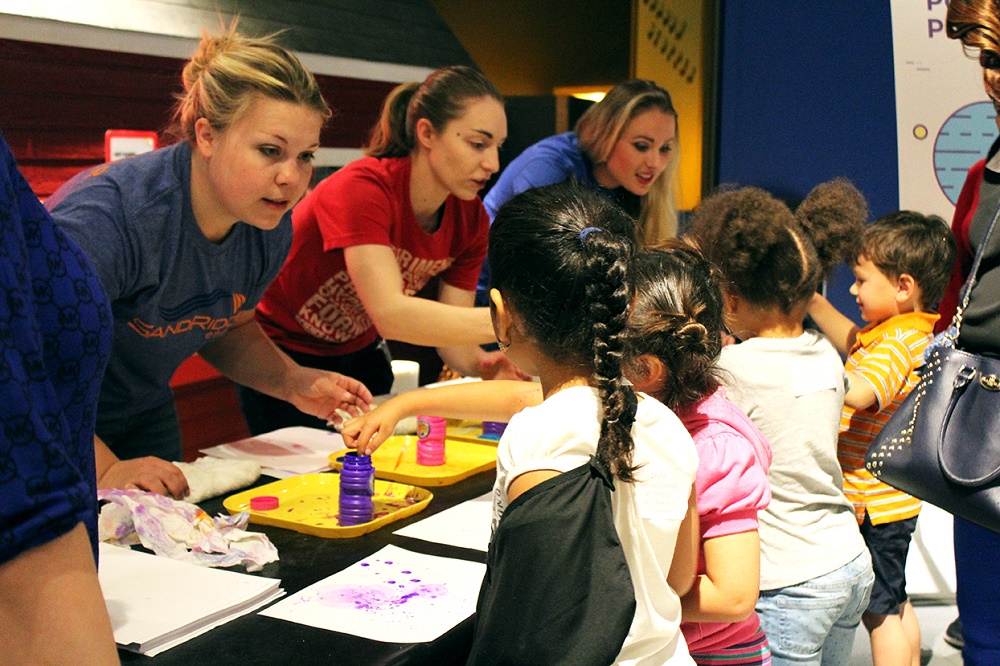 See our opportunities and how to participate below, if you still have questions, please feel free to contact us at volunteer@sciencemuseumok.org. 
Who can volunteer at Science Museum Oklahoma?
Youth: Students in grades 7-12 can volunteer at SMO while learning about the inner-workings of a science museum, increasing science literacy and learning job skills through SMO's Teen Apprentice Program.
Learn more about Teen Apprentices
Adults:
  Adults ages 16+ can volunteer in a variety of roles at Science Museum Oklahoma! The volunteer application process is easy and involves (1) filling out the application, (2) passing a criminal background check and (3) completing an interview with the volunteer coordinator. If the museum does not have an immediate match for your area of interest, our volunteer coordinator will be in touch and keep your information on file for future opportunities.
Volunteer Application
Groups:
  Volunteer groups are key for our special event days, such as Space Day, Chemistry Day, and Tinkerfest. Science Museum Oklahoma also has many unique opportunities throughout the year that are perfect for civic or school groups, businesses, and beyond.
What SMO volunteers say: 
"When volunteering as a team at Science Museum Oklahoma, we are not only empowering our community to do and learn more but also learning and exploring for ourselves. The annual Chemistry Day event is our team's favorite volunteer opportunity. If you're looking for a team building activity that also makes an impact on the community in which we all work and play, we would highly recommend volunteering at SMO."
Dani Rippy, Community Development Specialist, Microsoft
--
"I truly enjoyed my experience volunteering at the Science Museum Oklahoma. To work alongside these energetic students whose passion was evident in their enthusiasm with the many hands-on activities was awesome! It was the highlight of my week to volunteer and encourage these young aspiring scientists and engineers!"
John-Paul Martinez, Boeing Oklahoma City
--
"Volunteering in the collections department of Science Museum Oklahoma lets me learn about interesting things and share their stories with our guests. From airplanes and bicycles to hats and famous Oklahoma aviators, I research their history and write text panels for some of our wonderful exhibits."  
Cindy Sandine
--
"I was drawn to the Apprentice Program because I loved the science museum and thought it would just be a fun thing to do over the summer. I would maybe have some stories to tell once school started again. I had no idea it would turn out to be one of the greatest experiences of my life. Apprenticing improved my social skills and I became more comfortable interacting with people. I learned the responsibilities of having a real job years before the other kids at school, which later helped me when I was looking for work. The best part of my experience as an Apprentice were the friends I made along the way."
Former Teen Apprentice