Happy World Flour Day! Wheat can't believe we aren't celebrating this holiday together, but our early childhood educators Candace and Devon cooked up a recipe for homemade play dough so that you can celebrate at home with some chemistry.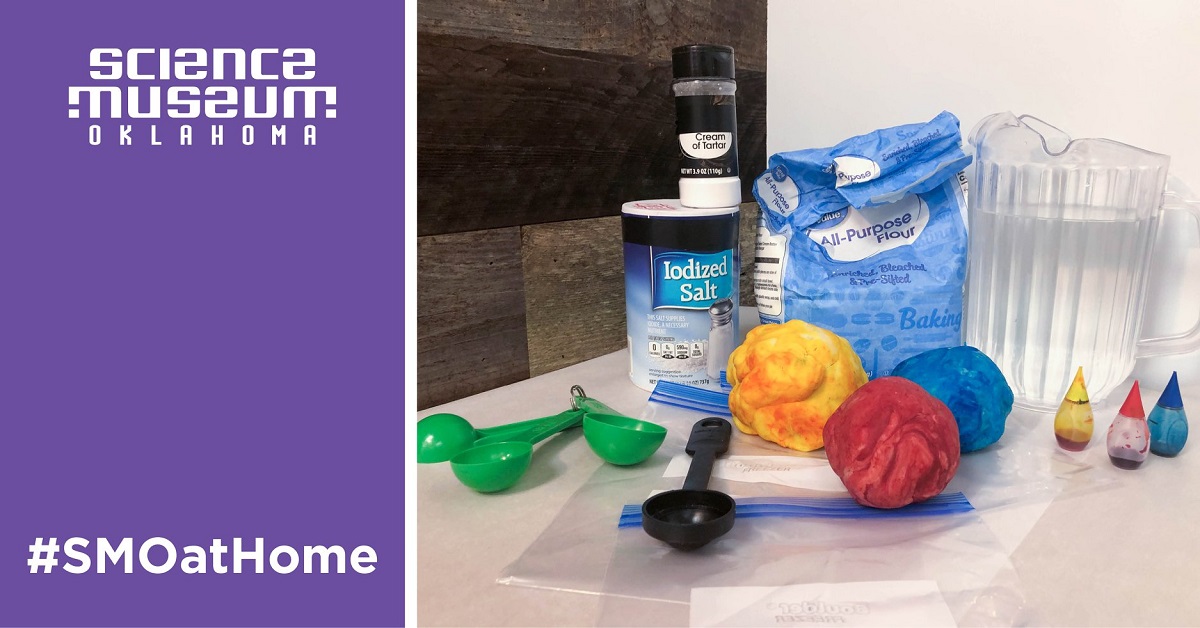 Here's what you need:
2 cups all-purpose flour

3/4 cup salt

4 tsp cream of tartar

2 cups lukewarm water

2 tablespoons of vegetable or coconut oil

Food coloring (optional)

Wax paper or something to set the playdough on while it cools

Quart-sized bags
Bready, set, let's dough!
1. Stir together the flour, salt, and cream of tartar in a stock pot.
2. Add the water and oil. If you're only making one color, add in the food coloring. You might need to add quite a few drops to get a nice bright color!
3. Cook over medium heat, stirring constantly. Continue stirring until the dough has thickened and begins to form into a ball.
4. Remove your pot from the stove and place it somewhere heat-safe. Carefully move the dough to your wax paper. Allow it to cool slightly and then knead it until it's smooth.
5. If you're making more than one color, divide the dough into balls (one for each color) and place each ball of dough in a quart-sized bag.
6. Add about 5 drops of food coloring to each bag and seal the bag.
7. Knead the dough while it's inside the bag - this protects your hands from getting stained. How's the color? If you want it to be brighter, add more food coloring and knead it again!
All mixed together? You're ready to play! So, what's the science inside this fun dough?
When you combine the water and flour, the long, chain-like molecules in the flour (proteins) absorb the water and begin to stick together. This holds the water in place and keeps the dough together. Salt helps those proteins stick together and stops the dough from going bad. The oil coats everything and keeps it moist.
After you're done playing, store the play dough in your resealable bags. If properly stored, it will keep for about two months! Trying this at home? Show us with #SMOatHome!