11 Gifts for Science Lovers from Science Museum Oklahoma
December 3, 2018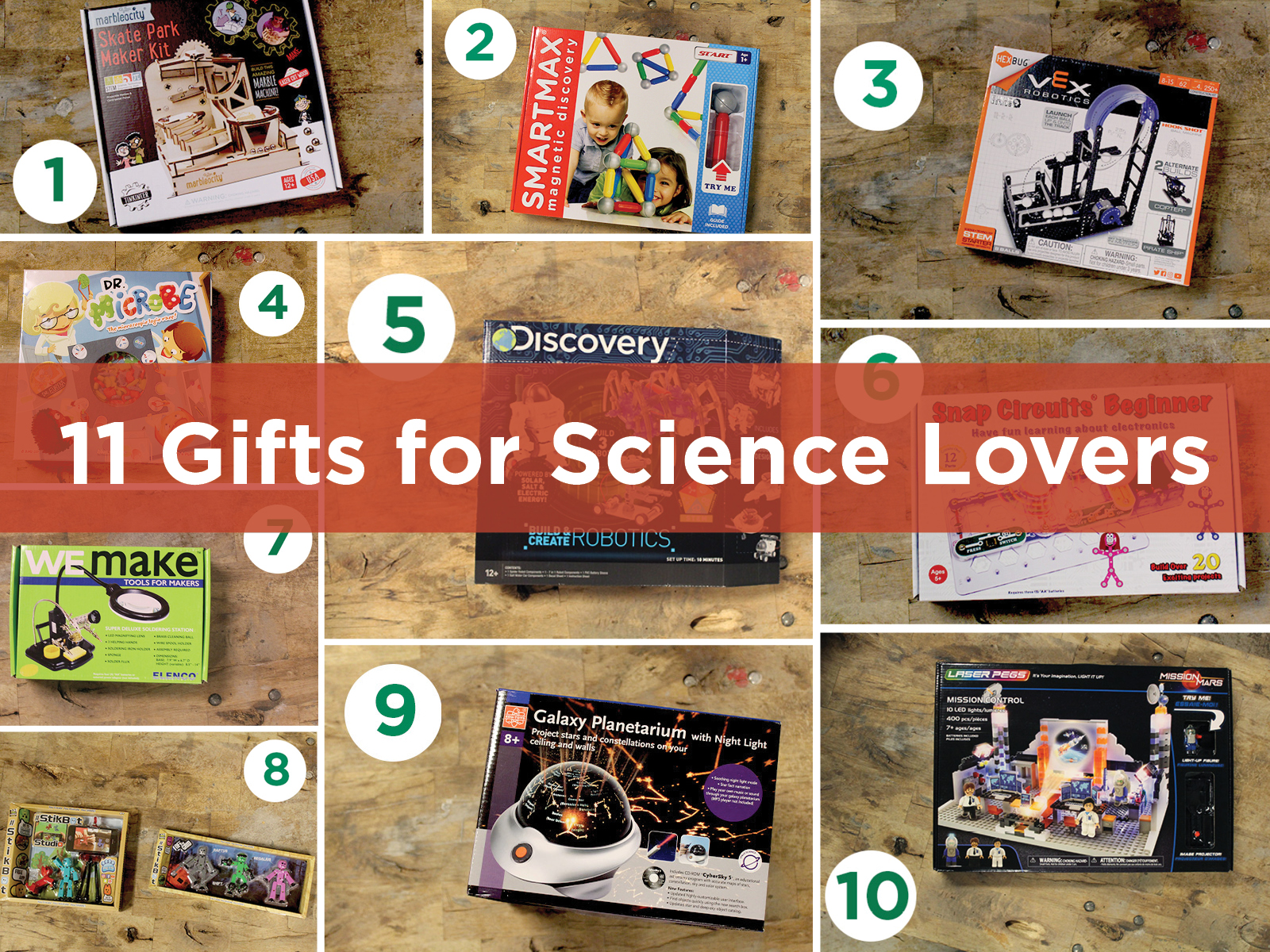 Science Museum Oklahoma has gifts for science lovers of all ages — stop by The Science Shop for help finding the perfect present for everyone on your list, or you can snag a gift card that gives the gift of an experience like an annual membership, a camp program, or a birthday party.
Why shop SMO? Members always get 10% off of regularly priced Science Shop purchases, and shopping SMO is shopping local! Every purchase supports the programs and exhibits at Science Museum Oklahoma. Offering gifts for everyone on your list, even last-minute purchases are easy to find — stop by for help finding the perfect gift for a science lover of any age.
Need some inspiration? We combed the shelves of the shop and found the top 11 gifts from Science Museum Oklahoma for 2018:
1. Marbleocity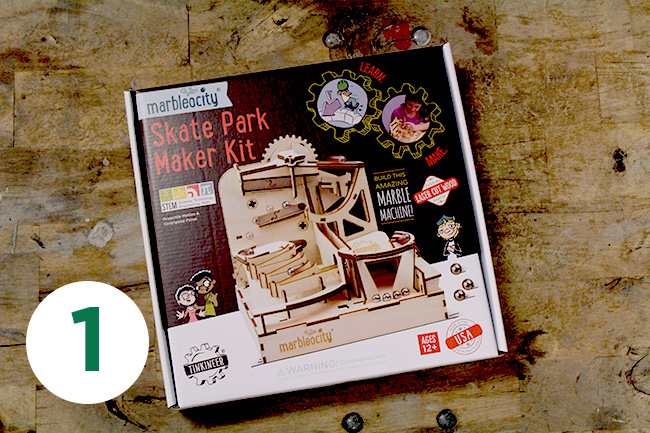 Budding engineer or physicist at home? Marbleocity kits introduce the principles of engineering and physics while kids and kids at heart have hands-on fun building a skate park or a roller coaster!
2. SmartMax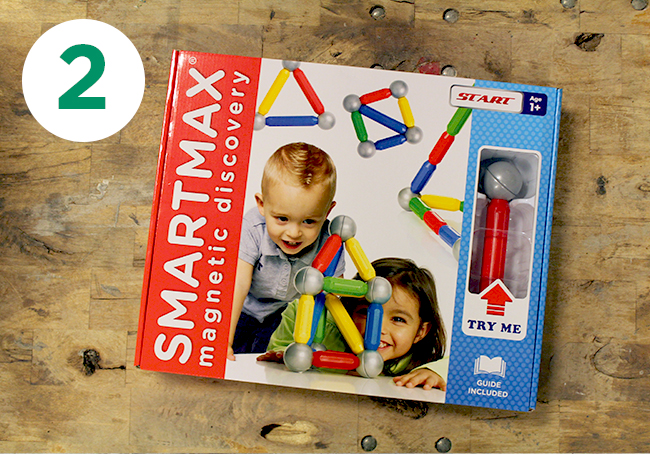 Science is for babies! SmartMax is all about magnetic discovery. The colorful, oversized parts allow children ages 1+ to explore the magic of magnetism as they connect, build, and break — all in a safe way!
3. VEX Robotics Hook Shot Ball Machine by Hexbug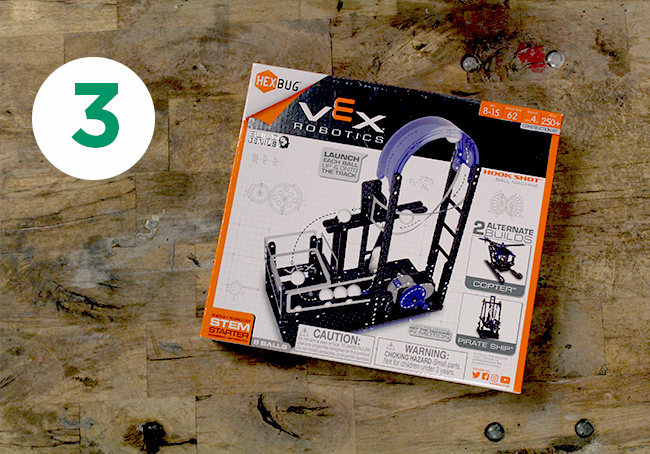 You shoot, you score! Build a kinetic art mechanism that blends the intrigue of machinery with excitement of sports science. Once built, spin the hand crank to wind up the elastic powered striker arm to launch balls through the loop system and sink them in the return basket.
4. Dr. Microbe Game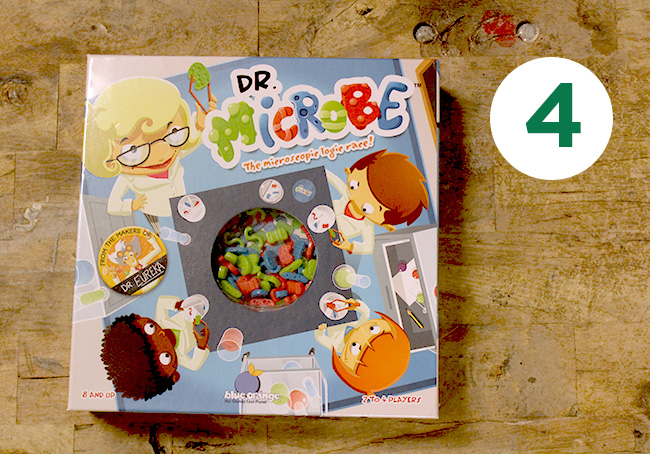 Help Dr. Microbe complete her research! Using tweezers, a Petri dish, and the colorful microbes, players race their fellow scientists to figure out which microbes are missing. The fastest scientist wins!
5. Discovery Build & Create Robotics Kits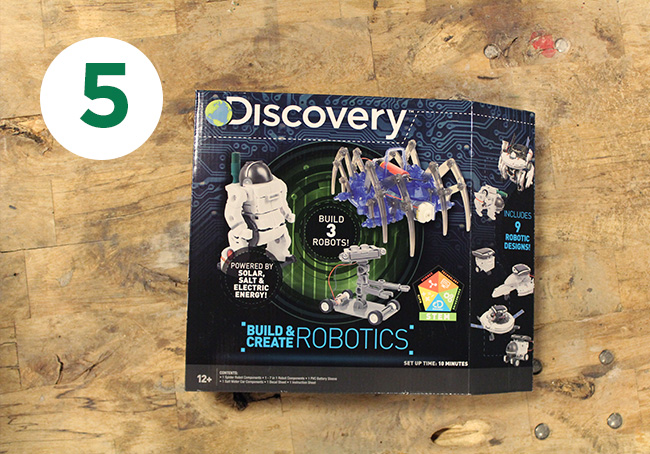 Ready to build? The Discovery Robotics kit includes parts for three unique robots that can be powered by solar, salt, or electric energy. Build a spider robot that runs on electricity, a robot that transforms seven different ways and is powered by the sun, and build a car that runs on salt water!
6. Snap Circuits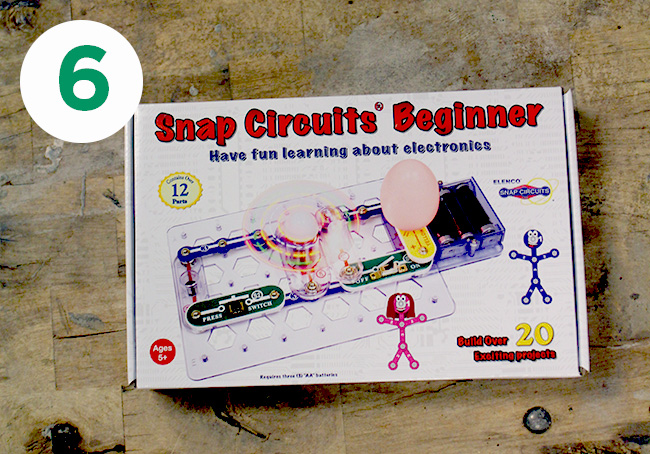 Snap Circuits make learning electronics easy and fun while teaching skills like problem solving and following directions. The Beginner kit includes 14 parts that build more than 20 projects. 
7. WEmake Super Deluxe Soldering Station and Soldering Kits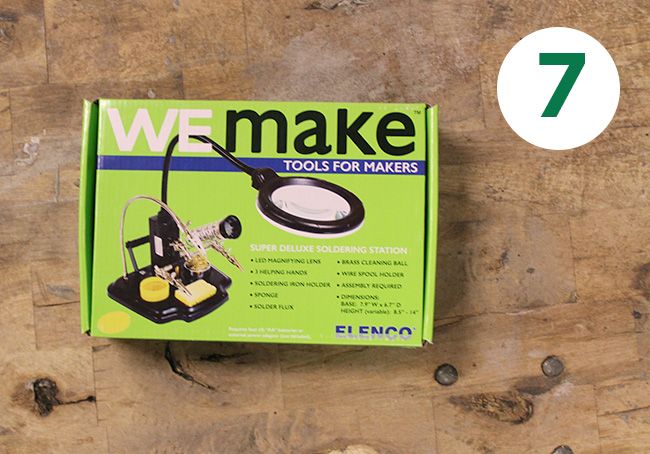 Everything you need to get a young maker started - the WEmake Soldering Station Kit includes an LED magnifying lens, "helping hands," soldering iron and holder, a sponge, lead-free solder and a spool holder, and a brass cleaning ball. What will your maker create?
8. Stikbot Studio and Stikbot Studio Pro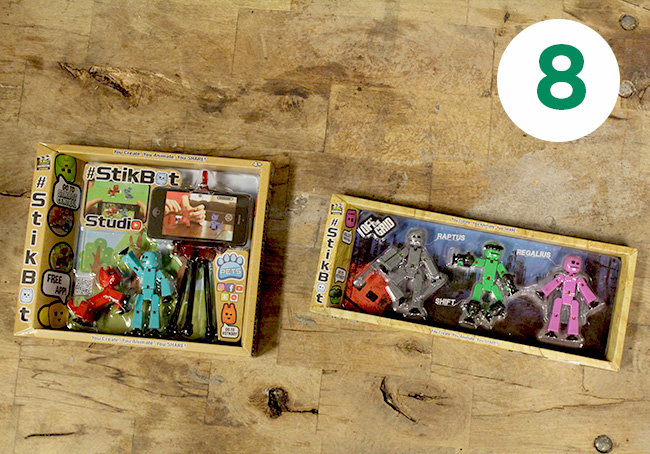 Create, animate, and share your own stop-motion videos. Budding cinematographers young and old can create stop motion animations right at home!
9. Galaxy Planetarium with Night Light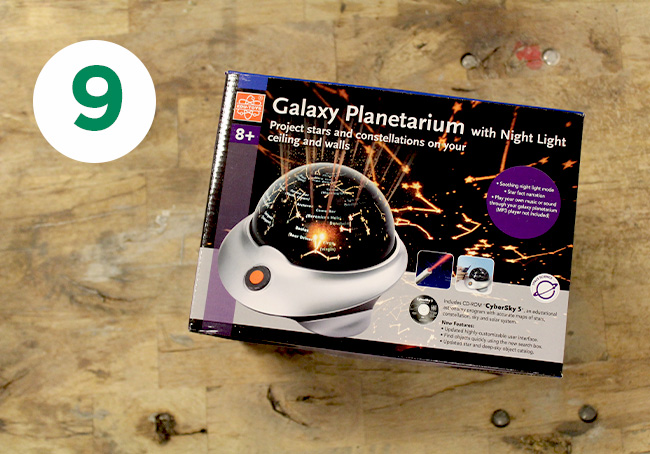 You love the Kirkpatrick Planetarium, but you can't take it home with you – take this instead! Turn a bedroom into the night sky as stars and constellations are projected on your ceiling and walls.
10. Laser Pegs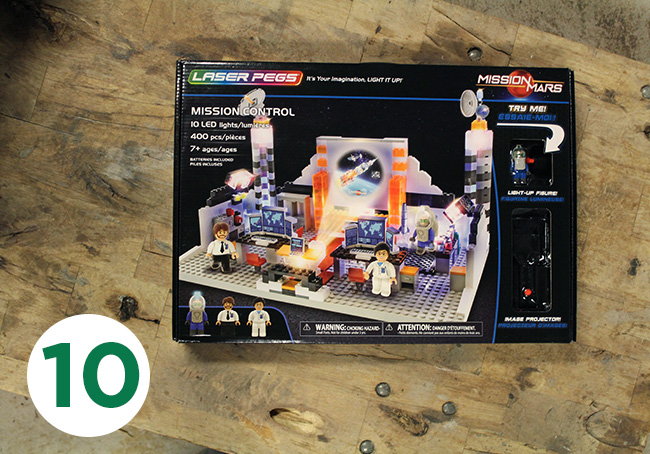 Head for the stars and onto Mars with this classic building set! Prepare astronauts for space in the training and research labs, and then command the action while watching as a film projector brings it all to life on the display screen!
11. SMO Gift Cards
Give the gift of SMO! A SMO gift card can be redeemed for an annual museum membership, camps, Late Nite Lab or SMO 21 tickets, purchases in The Science Shop and more! Buy one online here. Don't see the amount you want? Call Guest Relations at (405) 602-3760.
The Science Shop is open from 10 a.m. to 5 p.m. Monday-Friday, 10 a.m. to 6 p.m. Saturday and 11 a.m. to 6 p.m. Sunday. Admission to the museum is not required to visit the shop.
###