Science Museum Oklahoma Hosts Fall Fun, Costume Contest in October
October 17, 2016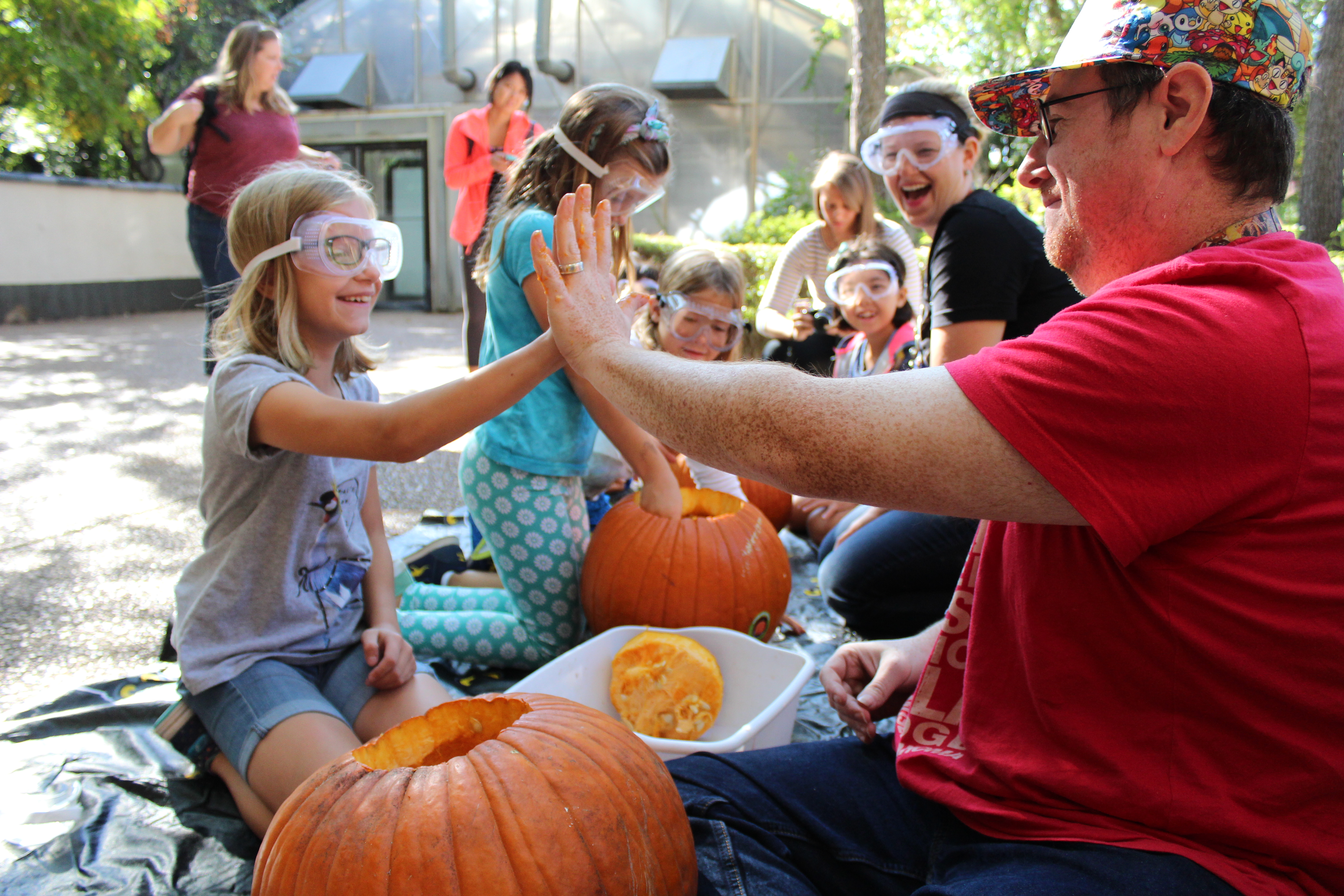 Science Museum Oklahoma will host a number of fall-themed events throughout October, including a costume contest, Dremel pumpkin carving and the chance to check out some of the creepy-crawly insects that call SMO home. All events are free with general admission.
On Sunday Oct. 30, all guests who visit the museum in costume will receive $1 off of general admission, and those who share a photo of their costume on Facebook, Twitter or Instagram with the hashtag #SMOHalloween will be entered to win prizes that include a four-pack of tickets to the museum and swag baskets from SMO's Science Shop. Voting for contest winners will take place Oct. 31 on SMO's Facebook Page.
SMO staff will be in family-friendly costumes Oct. 29-31 and guests are invited to dress up and join in the fun for all three days.
Additional October events at SMO include:
Pumpkin Painting, 9 a.m. to 2 p.m., Oct. 22: Guests can paint a pumpkin in the SMO Gardens. Pumpkins are free while supplies last and may be taken home.
Solving Mysteries Through Chemistry, 9 a.m. to 2 p.m., Oct. 22: Students and faculty from the University of Central Oklahoma, Oklahoma State University and Oklahoma Baptist University will be at SMO with free hands-on activities and demos as part of the American Chemical Society's National Chemistry Week.
Dremel Pumpkin Carving, 11 a.m. to 2 p.m., Oct. 29-30: Carve a pumpkin with a Dremel tool alongside the museum's Tinkering team. Pumpkins are free while supplies last.
Creepy-Crawly Creatures and Funky Fall Fun, 11 a.m. to 2 p.m., Oct. 29-30: Meet some of SMO's favorite six- and eight-legged friends, make ghost bubbles, get gunky with slime, or watch as SMO staff smash a pumpkin using only rubber bands.
Science Museum Oklahoma is open from 9 a.m. to 5 p.m. Monday through Friday; 9 a.m. to 6 p.m. Saturday; and 11 a.m. to 6 p.m. Sunday. Daily general admission is $15.95 for adults (ages 13 to 64) and $12.95 for children (ages 3 to 12) and seniors (65 and older). Annual memberships begin at $95.
For more information about Science Museum Oklahoma, call 405-602-6664 or visit www.sciencemuseumok.org.
###