Applications Open for Science Museum Oklahoma Summer Teen Apprentice Program
February 8, 2018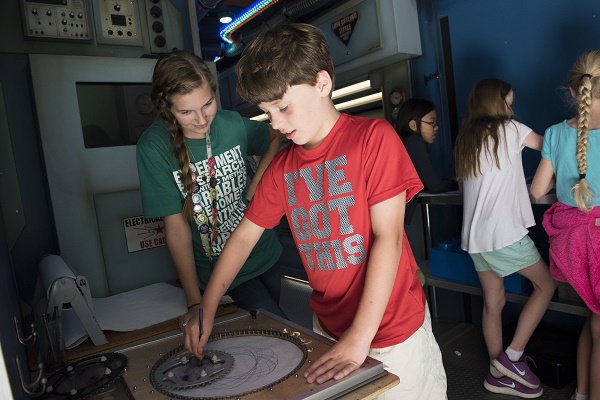 Oklahoma City metro students entering grades 7-12 can spend this summer increasing science literacy, developing job skills and having fun with the Teen Apprentice Program at Science Museum Oklahoma.
"The museum's Teen Apprentice Program is an outstanding opportunity for young people who want to learn about museums and informal science education — our apprentices get a behind-the-scenes look at what makes a hands-on museum work and have the chance to develop key soft skills over the course of the 9-week program," said Greg Miller, director of education and training at SMO.
Apprentices may assist in facilitation and activities including day-to-day operation of exhibits, camp activities, production of stage performances and educational programming, and more. Applications are available on SMO's website and will close on March 16.
"The museum offers a truly fun environment for students to further develop skills they'll need to succeed in the workplace — among others, confidence, leadership, working in teams, problem-solving and good communication are big takeaways," Miller added.
"The Apprentice Program is a wonderful addition to a young person's resume. It's not uncommon for teens who finish the program to come back to the museum and join us as staff members or to discover a new interest during the course of their apprenticeship that changes their trajectory."
Finalists will be interviewed from March 26 to April 6 and all selected apprentices must attend training from June 4-8. The 2018 SMO Apprentice Program runs from June 4 to Aug. 3 and will conclude with a celebratory banquet on Aug. 4. 
SMO's Teen Apprentice activities take place at the museum located at 2020 Remington Place in Oklahoma City. For more information about the Teen Apprentice Program at Science Museum Oklahoma or to apply, visit www.sciencemuseumok.org/apprentices.
###