'Backyard Bugs' Invade, Earth Day Celebrations Set for Science Museum Oklahoma
April 12, 2017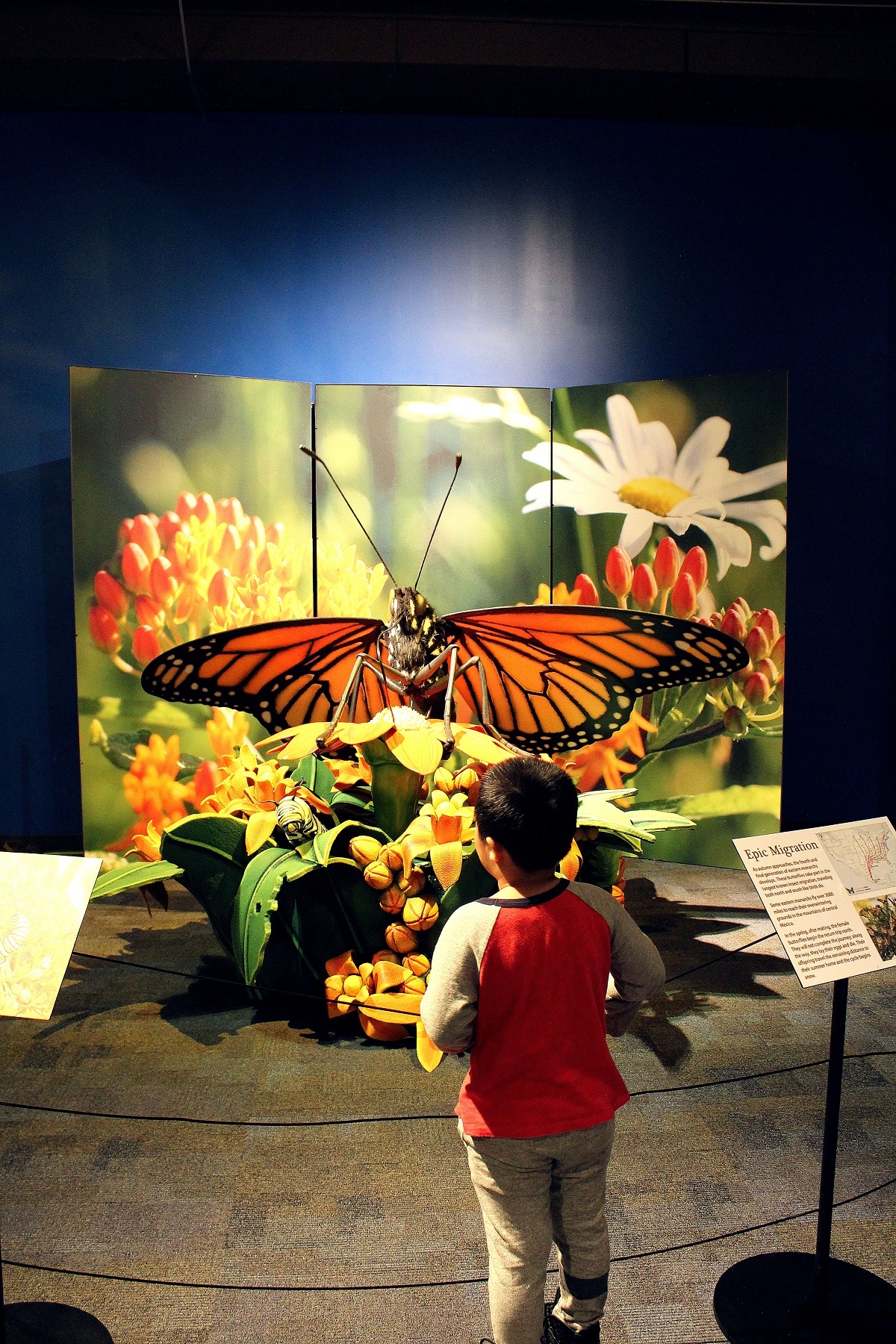 Science Museum Oklahoma guests are invited celebrate Earth Day with special activities in the museum's gardens and explore the just-opened exhibit "Backyard Bugs: An Oklahoma Insect Adventure" on Saturday, April 22.
Visitors can take part in upcycling activities and a butterfly release in the SMO Gardens from 10 a.m. to 2 p.m. alongside museum educators and gardening experts from SMO and the Oklahoma Gardeners Association. The butterfly release will take place at the event's conclusion.
Inside the museum, guests can explore the Science Museum Oklahoma-based Oklahoma Museum Network's brand new "Backyard Bugs" exhibit to learn about the six-legged neighbors that are critical to our ecosystem. To continue the experience at home, guests can purchase a caterpillar, lady bug or butterfly habitat from the museum's Science Shop.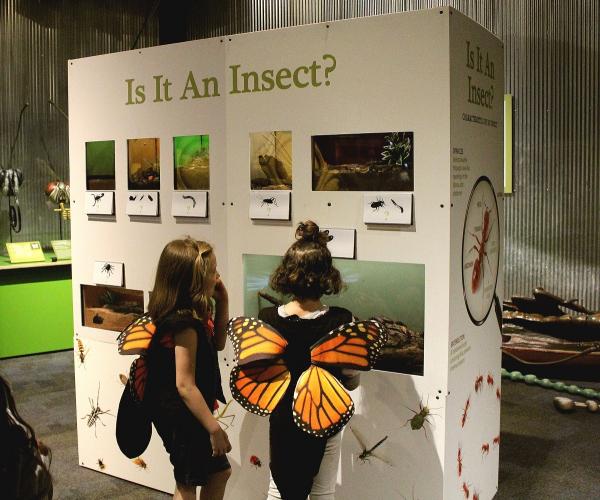 "'Backyard Bugs' takes Oklahoma's insects to a larger-than-life level," said Eileen Castle, director of the network.
"Our giant animatronic insects, interactive exhibits and live insect displays give visitors a truly unique perspective of a bug's world."
The exhibit includes an enormous animatronic praying mantis and monarch butterfly, more than a dozen varieties of live insects and arachnids including a black widow, a scorpion, Madagascar hissing cockroaches, darkling beetles and hornworms. Hands-on  components include a build-a-bug station, DIY firefly flash patterns, a climb-in honeycomb, and more.
The 9-foot praying mantis operates using an infrared technology that enables it to detect the movement of people in the exhibit and even to distinguish between children and adults. The praying mantis not only reacts to exhibit visitors but also to the exhibit's animatronic butterfly.
Castle noted that one of the driving forces behind the exhibit's design was to make guests feel smaller than the insects they encounter day-in and day-out.
"Insects are often feared, loathed and even taken for granted — but they're absolutely essential to life as we know it. They pollinate flowers and crops, help keep the environment clean, and are food for thousands of species," she said.
"Backyard Bugs: An Oklahoma Insect Adventure" will be open through August at the museum located at 2020 Remington Place in Oklahoma City. The exhibit and all Earth Day activities are included with general admission.
Science Museum Oklahoma is open from 9 a.m. to 5 p.m. Monday through Friday; 9 a.m. to 6 p.m. Saturday; and 11 a.m. to 6 p.m. Sunday. Daily general admission is $15.95 for adults (ages 13 to 64) and $12.95 for children (ages 3 to 12) and seniors (65 and older). Annual memberships begin at $95.
For more information about Science Museum Oklahoma, visit www.sciencemuseumok.org.
###