'Building Buddies' Now Open at Science Museum Oklahoma
April 30, 2018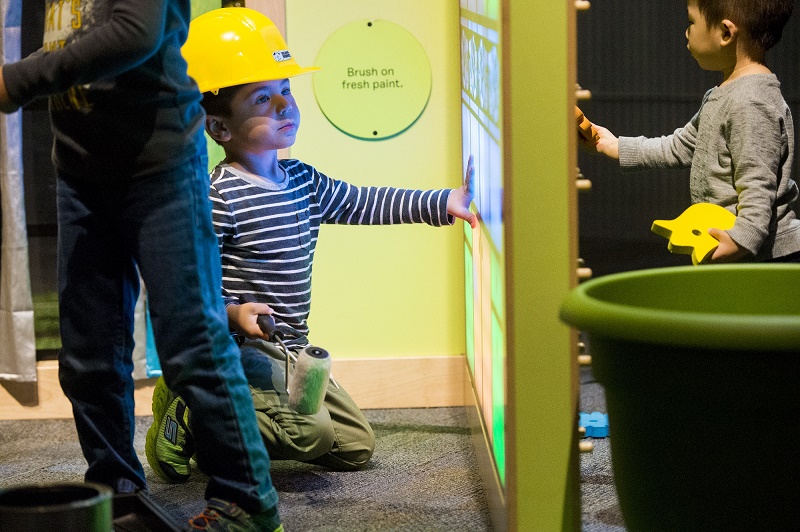 An interactive village and construction zone that invites families to play, explore and improve a neighborhood is now open in the Oklahoma Museum Network (OMN) gallery at Science Museum Oklahoma.
Designed for young children, "Building Buddies" is a bright, interactive village that features a variety of experiences to help the different characters, or "buddies," fix up their houses. The creative construction site features hands-on stations that encourage children to construct, build, paint with light, decorate, tile and more. It is open through September at the museum located at 2020 Remington Place in Oklahoma City.
"'Building Buddies' is an opportunity for our youngest visitors to get hands-on in a fun, collaborative construction zone — hard hats and all," said OMN Director Eileen Castle.
"In the midst of foam bricks, measuring pieces of siding and working out the mechanics of a pulley, children are developing critical thinking skills through imaginative play and cooperation."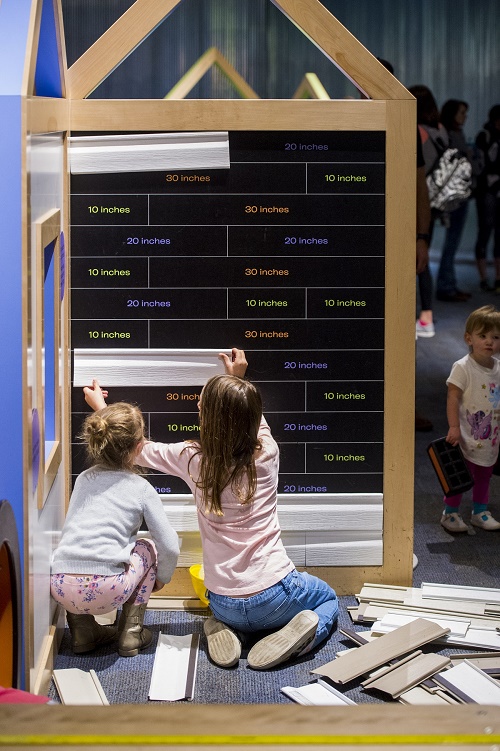 Exhibits in SMO's OMN gallery rotate approximately every six months. Recent exhibits include "Kid Inventor," "Backyard Bugs: An Oklahoma Insect Adventure" and "Red Dirt Dinos: An Oklahoma Dinosaur Adventure." OMN exhibits can be found at network partner museums Jasmine Moran Children's Museum in Seminole, Leonardo's Children's Museum in Enid, Museum of the Great Plains in Lawton and Tulsa Children's Museum Discovery Lab.
Science Museum Oklahoma is open from 9 a.m. to 5 p.m. Monday through Friday; 9 a.m. to 6 p.m. Saturday; and 11 a.m. to 6 p.m. Sunday. Daily general admission is $15.95 for adults (ages 13 to 64) and $12.95 for children (ages 3 to 12) and seniors (65 and older). Annual memberships begin at $105.
For more information about the Science Museum Oklahoma-based Oklahoma Museum Network, visit www.oklahomamuseumnetwork.org.
For more information about Science Museum Oklahoma, visit www.sciencemuseumok.org.
###