Families Invited to a Night of Spooky Science at Science Museum Oklahoma's 'Late Nite Lab,' Oct. 26
October 8, 2018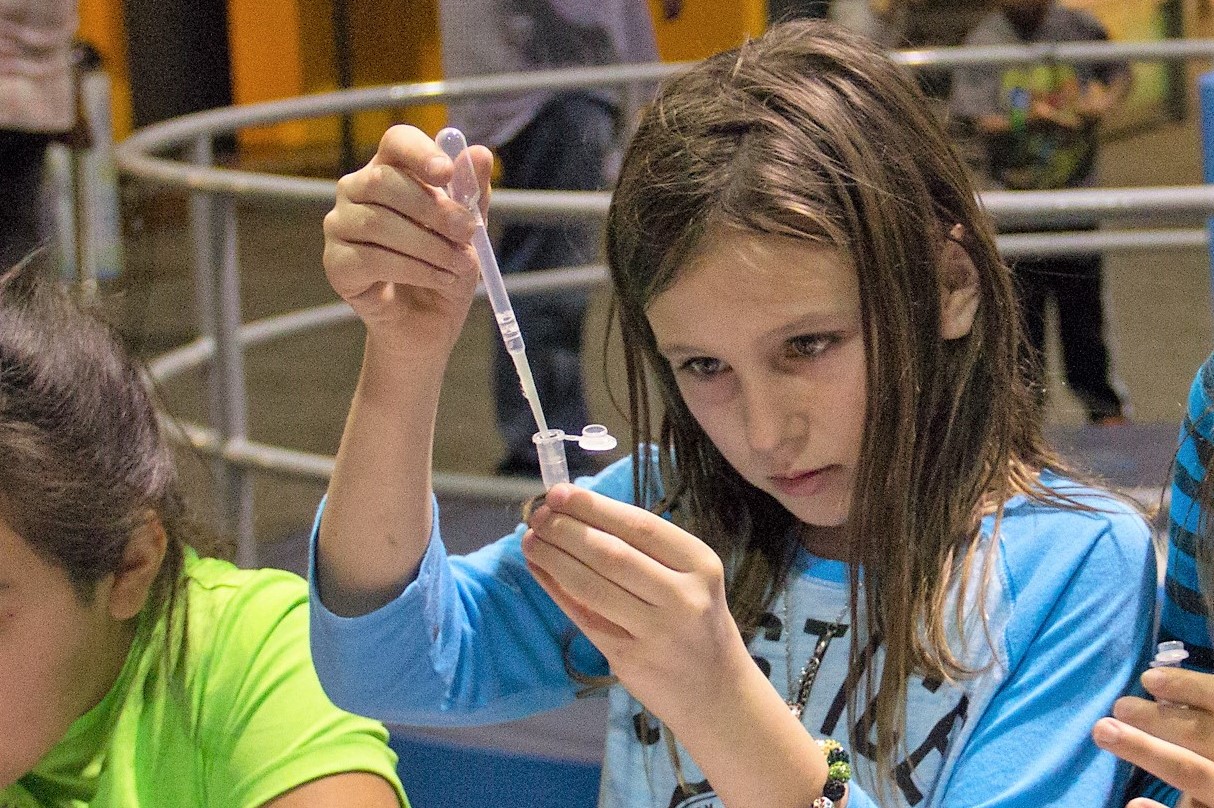 Oklahoma families will have the chance to solve a mystery in the museum from 6-10 p.m. on Oct. 26 at Science Museum Oklahoma's Haunted Whodunnit Late Nite Lab.
Designed for families with children of all ages, SMO's Late Nite Lab program offers a variety of unique activities connected to each lab's theme as well as access to the museum's permanent exhibits and live shows.
The Haunted Whodunnit Late Nite Lab will revolve around the science of solving crimes — guests of all ages can try their hands at fingerprinting, substance identification, blood typing, DNA extraction, searching for clues and more. Family-friendly costumes are welcome.
"It's the spookiest time of year, but our 'Haunted Whodunnit' is anything but scary. It will be a fun night of exploring the museum and trying special activities you can't necessarily do at home and that we don't offer every day in the museum," said Kirsten Therkelson, museum educator for SMO.
In addition to the crime-solving science, the night will include shows in the museum's recently upgraded Kirkpatrick Planetarium at 7 p.m. and 8 p.m. and a Science Live show at 9 p.m. Seating is on a first-come, first-served basis for all shows.
For families who need a dinner, a snack or a drink, the museum's café will be open from 6-9 p.m.
SMO's Late Nite Labs take place at the museum located at 2020 Remington Place in Oklahoma City. Tickets are $18 per person for museum members, $20 for nonmembers and children under age 3 are free. Tickets may be purchased online or at the door, however advance purchase is recommended. Guests are encouraged to arrive by 7 p.m. There will be no same-day ticket sales after 8 p.m.
For more information or to purchase tickets to a Science Museum Oklahoma Late Nite Lab, visit www.sciencemuseumok.org/late-nite-labs or call 405-602-3760.
###