NASA to visit Science Museum Oklahoma, Feb. 22-24
February 19, 2018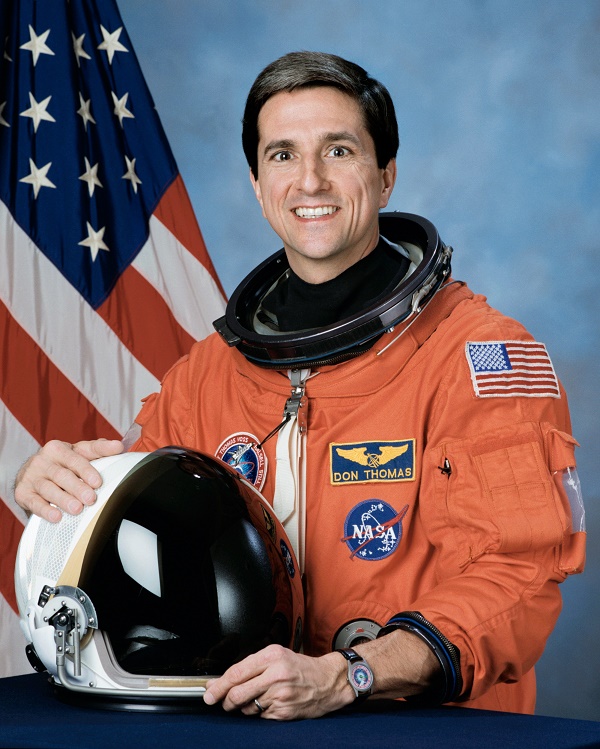 Editor's note: Due to inclement weather, the museum will be closed on Thursday, Feb. 22.  Please check our website, social media, or call 405-602-6664 after 7 a.m. on Friday, Feb. 23 for our Friday hours. 
Science Museum Oklahoma guests will have the chance to get hands-on with interactive NASA exhibits, meet astronaut Don Thomas, Ph.D., and talk to Boeing Company engineers working on NASA's Space Launch System in a series of events planned for Feb. 22-24 at the museum located at 2020 Remington Place in Oklahoma City.
The SMO events are part of a weeklong NASA event highlighting the work being done in Oklahoma to build and supply components for the agency's new heavy-lift rocket and crew vehicle, the Space Launch System (SLS) and Orion spacecraft. SLS will enable a new era of exploration launching astronauts in the Orion spacecraft on deep-space exploration missions to the Moon and ultimately Mars.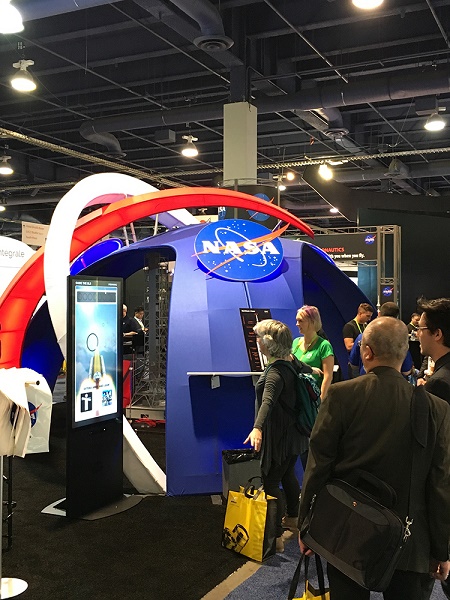 NASA's SLS exhibits will be available to guests during regular museum hours Thursday and Friday Feb. 22-23 and from 9 a.m. to 2 p.m. Saturday, Feb. 24. Also on Saturday, guests will have the opportunity to meet Thomas and Boeing SLS engineers Tiera Fletcher and Amanda Gertjejansen from 10:30-11:30 a.m. and 12:30-2 p.m. near the museum's Kirkpatrick Planetarium. All events are included with general admission.
In addition to SMO, agency representatives will visit area schools and universities, encouraging local students to pursue careers in the STEM fields of science, technology, engineering and math.
"We are thrilled to host NASA and their partners during this visit to Oklahoma — with all that is currently taking place in space exploration, this is an incredible opportunity for children and young adults to explore the possibilities of a career in the field," said Sherry Marshall, president and CEO of Science Museum Oklahoma.
Teams in Oklahoma and across the country are making steady progress toward the first flight of SLS and Orion with more than 1,100 companies in 44 states working to build or support America's new heavy-lift rocket.
On the first flight of SLS, Exploration Mission-1, the rocket will send an uncrewed Orion thousands of miles beyond the Moon before the spacecraft returns to Earth. The second flight of SLS will launch humans in Orion farther in space than ever before. These missions will help NASA build a flexible, reusable and sustainable infrastructure that will last for decades and support missions of increasing complexity.
Science Museum Oklahoma is open from 9 a.m. to 5 p.m. Monday through Friday; 9 a.m. to 6 p.m. Saturday; and 11 a.m. to 6 p.m. Sunday. Daily general admission is $15.95 for adults (ages 13 to 64) and $12.95 for children (ages 3 to 12) and seniors (65 and older). Annual memberships begin at $95.
For more information about NASA's Space Launch System, visit www.nasa.gov/sls.
For more information about NASA's Orion spacecraft, visit www.nasa.gov/orion.
For more information about Science Museum Oklahoma, visit www.sciencemuseumok.org.
###