Ray Harryhausen's 'Mythical Menagerie' Comes to Science Museum Oklahoma, July 29
June 5, 2017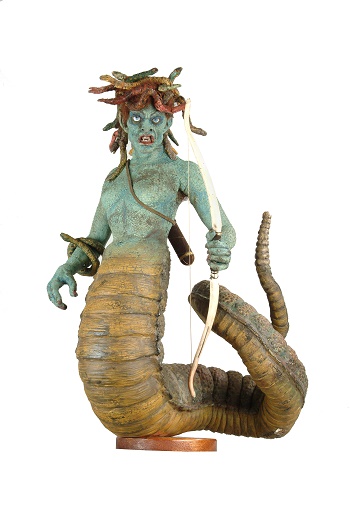 Mythical monsters, skeleton warriors and Greek gods will invade Science Museum Oklahoma's smART Space art galleries in July as the museum unveils "Ray Harryhausen – Mythical Menagerie," a comprehensive exhibition of the original models, prototypes, bronzes, sketches and storyboards of the fantasy films of stop-motion animation pioneer Ray Harryhausen.
Set to open July 29, the exhibition is the first of its kind in the U.S. and will include original art and models from five 20th century Harryhausen classics: "Clash of the Titans," "The 7th Voyage of Sinbad," "Jason and the Argonauts," "The Golden Voyage of Sinbad" and "Sinbad and the Eye of the Tiger."
The exhibition was developed in partnership with the Scotland-based Ray and Diana Harryhausen Foundation and is the first U.S. exhibition of Harryhausen's work since his death in 2013.
"This exhibition showcases the importance of Ray Harryhausen as the forerunner of movie special effects and how his innovation in stop-motion animation has led to the special effects and CGI animation people are familiar with today," said Scott Henderson, director of SMO's smART Space.
Harryhausen created Dynamation, his own signature stop-motion animation process that made his miniature creatures appear life-size on the silver screen.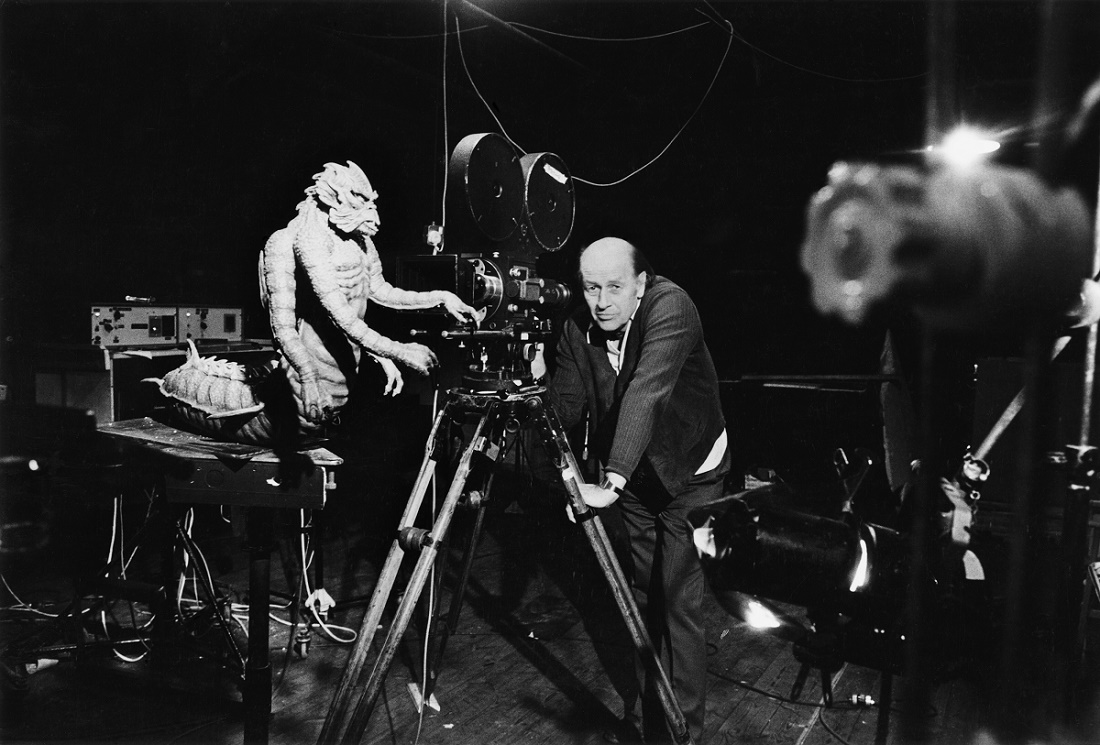 "Film giants from George Lucas and Steven Spielberg to James Cameron, Peter Jackson and Tim Burton credit Ray's work as an inspiration source. This exhibition offers a rare and special opportunity to see original models and art that make up a huge part of cinematic history," Henderson added.
Included in the nearly 150 artifacts on exhibit at SMO will be the original armatures of Cyclops from "The 7th Voyage of Sinbad," Skeleton Warriors and Hydra from "Jason and the Argonauts," and Medusa, the Kraken, Bubo the Owl and Pegasus from "Clash of the Titans."
The exhibition is part of the Harryhausen Foundation's #Harryhausen100, a countdown to Harryhausen's centennial on June 20, 2020. Now in its 30th year, the foundation archives, preserves and restores the Harryhausen collection and works to educate the public about his unique contributions to film history.
"The collection held at The Ray and Diana Harryhausen Foundation is not just artifacts of historical and cinematic importance, but is also a window into the science of photo chemical film making," said John Walsh, filmmaker and Ray and Diana Harryhausen Foundation trustee.
"In recent years, we have witnessed resurgence in both stop-motion animation and the use of film. Studios have recognized both the financial savings of returning to this technique and healthy box office receipts proving audiences will to come to what had been a widely-ignored art form."
A free-and-open-to-the-public gallery opening is set for 6-9 p.m. July 28. Admission to "Ray Harryhausen – Mythical Menagerie" is included with general admission. The exhibition will be open to museum guests during regular hours from July 29 to Dec. 3.
Science Museum Oklahoma is located at 2020 Remington Place in Oklahoma City and is open from 9 a.m. to 5 p.m. Monday through Friday; 9 a.m. to 6 p.m. Saturday; and 11 a.m. to 6 p.m. Sunday. Daily general admission is $15.95 for adults (ages 13 to 64) and $12.95 for children (ages 3 to 12) and seniors (65 and older). Annual memberships begin at $95.
For more information about The Ray and Diana Harryhausen Foundation (Scottish Charity No. SC001419), visit www.rayharryhausen.org.uk.
For more information about smART Space at Science Museum Oklahoma, visit www.sciencemuseumok.org/smart-space.
###