Science Museum Oklahoma Adds Amenities, Programming for Guests with Sensory Sensitivities
September 4, 2018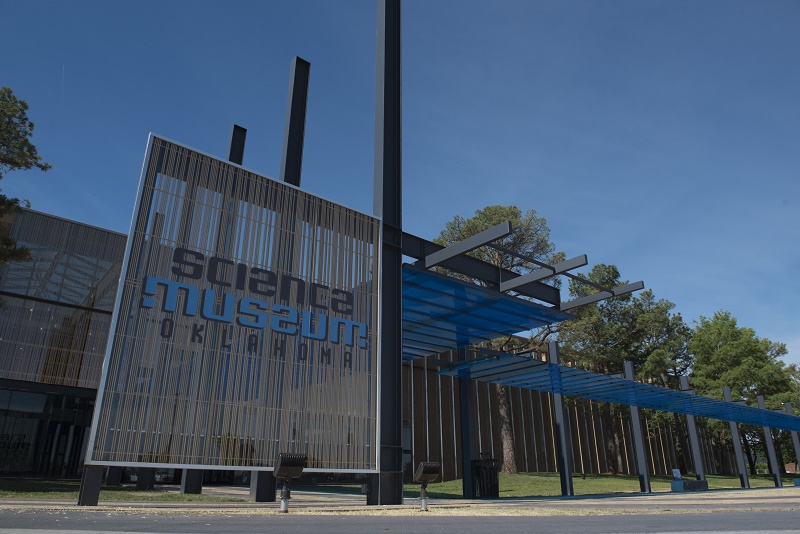 Families with children who have sensory processing disorders now have new amenities and programming options available to them at Science Museum Oklahoma with the addition of sensory kits and stories, a sensory-focused museum map, and a sensory-friendly family night at the museum set for early 2019.
SMO's museum educators have worked to develop the suite of tools over the last year with partners including the Oklahoma Autism Network, experts on sensory sensitivity, parents of children with sensory processing disorders and museums and organizations including the Oklahoma City Museum of Art, Oklahoma Museums Association and Tulsa Children's Museum Discovery Lab.
"Science Museum Oklahoma is for everyone — the young and old, science enthusiasts and guests who have a bit of curiosity. We strive to be an inclusive, welcoming place for all people who want to experience the wonder and relevance that is science or try something new," said Clint Stone, vice president for programs at SMO.
"To do this at the highest levels we have to be aware of what our guests might need and how we can provide a more comfortable visit. The tools in our sensory kits provide an organized way to give children a little extra help in staying relaxed and prevent overstimulation."
Each aspect of the museum's sensory kit, which includes earmuffs, a timer, gloves, sunglasses, fidget toys, and printed copies of the museum's sensory story and sensory-focused map, is designed to make a visit to SMO more enjoyable and to allow families with special needs to spend more time in the museum. Kits can be checked out at the museum's box office and should be returned at the end of a visit.
Sensory stories are a commonly used tool among families with children with autism spectrum disorder. The stories include brief descriptions about a place, activity or event and what to expect while there and why. For families who prefer to read it together ahead of time, SMO's sensory story and map are available for download at www.sciencemuseumok.org/amenities.
In addition to the new kits, a sensory-friendly family night at the museum has been set for 6-10 p.m. on Feb. 9, 2019. The evening will include numerous hands-on activities and is one of SMO's regular Late Nite Labs, a night at the museum designed for families to experience special programming as well as Science Live and Kirkpatrick Planetarium shows. Tickets are $18 for museum members, $20 for nonmembers, and registration is available on the museum's website or over the phone at 405-602-3760.
Science Museum Oklahoma is open from 9 a.m. to 5 p.m. Monday through Friday; 9 a.m. to 6 p.m. Saturday; and 11 a.m. to 6 p.m. Sunday. Daily general admission is $15.95 for adults (ages 13 to 64) and $12.95 for children (ages 3 to 12) and seniors (65 and older). Annual memberships begin at $105.
For more information about Late Nite Labs at Science Museum Oklahoma, visit www.sciencemuseumok.org/late-nite-labs.
For more information about Science Museum Oklahoma, visit www.sciencemuseumok.org.
###