Science Museum Oklahoma Awarded CARES Act Grant
October 20, 2020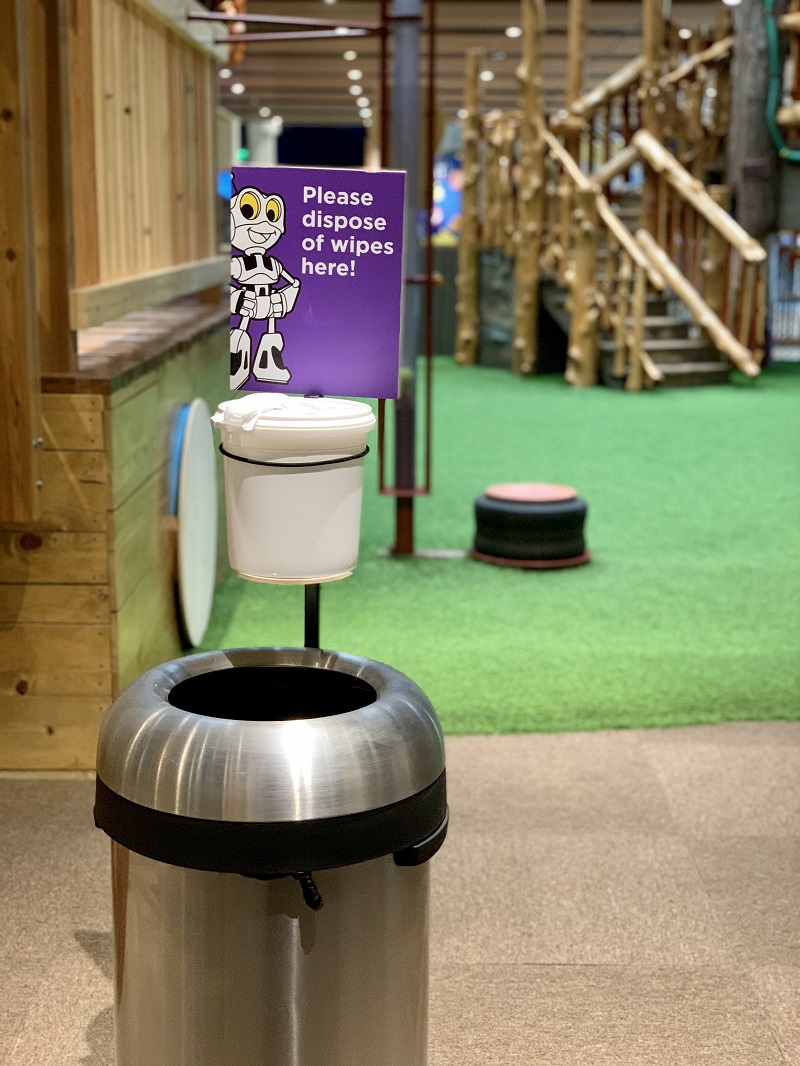 Science Museum Oklahoma visitors of all ages can safely escape into a world of scientific exploration and play thanks to a $500 PPE grant awarded by the Oklahoma Department of Libraries.
Science Museum Oklahoma is one of 64 institutions to receive a grant from ODL, courtesy of the CARES Act and the Institute of Museum and Library Services.
"Following science-based best practices is extremely important to us as an institution of science, and this grant enabled us to provide a safe space for our guests and staff," says Linda Maisch, vice president of community engagement for Science Museum Oklahoma. "Because of the generosity of the Oklahoma Department of Libraries, we were able to install extra hand sanitizing stations, construct stations for pop-up disinfecting wipes, and purchase other personal protective equipment and supplies."
Science Museum Oklahoma is open Monday through Friday, 10 a.m. to 5 p.m., Saturday from 10 a.m. to 6 p.m., and Sunday from 11 a.m. to 6 p.m. with extensive safety measures in place to ensure you and your family can leave your worries at the door. A complete list of Oklahoma's 64 PPE Grant recipients is available at https://news.oklibshare.org/federal-funding/odl-awards-cares-act-ppe-grants-to-64-institutions/.