Science Museum Oklahoma Extends Hours, Offers Parlor Car Tours, Last Chance to See Red Dirt Dinos During Spring Break
March 7, 2017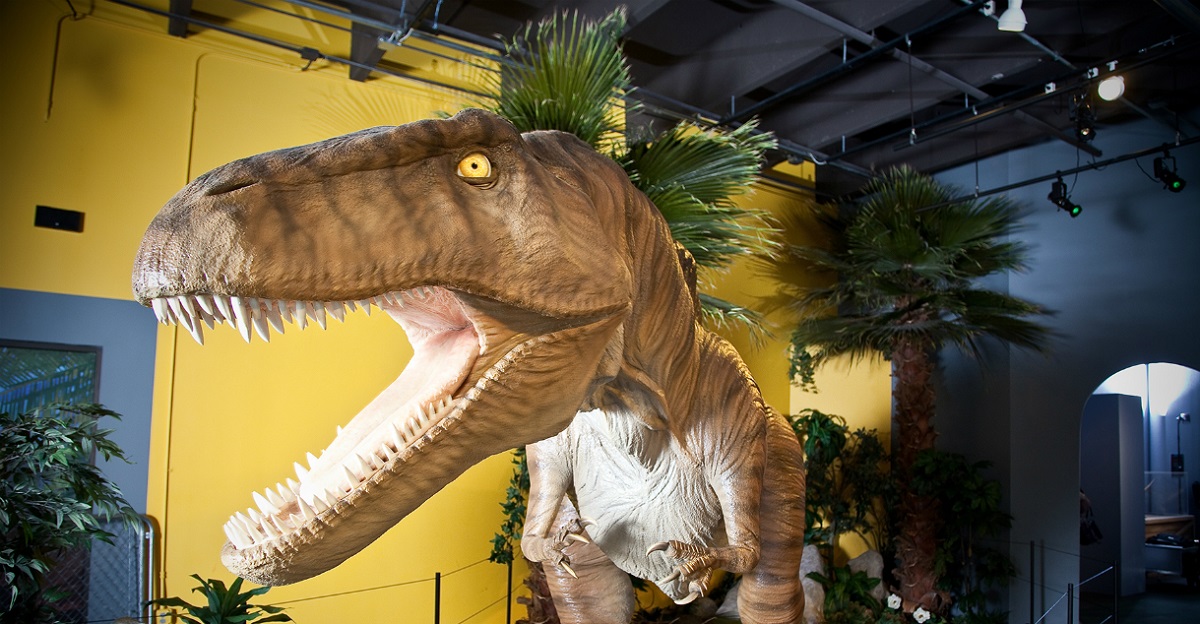 Science Museum Oklahoma guests can bank on extra time for science exploration, dinosaur adventures, tours of the museum's 1929 Pullman parlor car plus additional Science Live and planetarium showtimes from March 11-19 at the museum located at 2020 Remington Place in Oklahoma City.
The museum will be open from 9 a.m. to 7 p.m. Monday through Friday, 9 a.m. to 6 p.m. Saturday and 11 a.m. to 6 p.m. Sunday for families enjoying spring break staycations.
In addition to taking in the museum's full collection of permanent exhibits and live shows, spring break is the last chance to see the Oklahoma Museum Network's "Red Dirt Dinos: An Oklahoma Dinosaur Adventure" exhibit, which is slated to close March 20. The exhibit features three interactive, lifelike robotic dinosaurs and a variety of hands-on components that allow visitors to explore Oklahoma's early Cretaceous period.
Guests can also take in the just-opened "Sole Expression: The Art of the Shoe" in SMO's smART Space art galleries as well as tour the museum's fully-restored Pullman parlor car on the museum's first floor. The train car, normally closed to the public to maintain its preservation, will be open for tours from March 13-19.
The museum's popular live experiences, Science Live and the planetarium, have additional showtimes to accommodate spring break guests: Science Live shows will be at 11 a.m., 1 p.m., 3 p.m. and 5 p.m. Monday through Friday and planetarium shows will be at 11 a.m., noon, 1 p.m., 2 p.m., 4 p.m. and 5 p.m. also Monday through Friday. The weekends of March 11-12 and 18-19 will feature Science Live shows at 11 a.m., 1 p.m. and 3 p.m. Saturday and 1 p.m. and 3 p.m. Sunday, while planetarium shows will be available at noon, 2 p.m., 3 p.m., 4 p.m. and 5 p.m. on both weekend days.
Daily general admission is $15.95 for adults (ages 13 to 64) and $12.95 for children (ages 3 to 12) and seniors (65 and older). Annual memberships begin at $95.
For more information about Science Museum Oklahoma, visit www.sciencemuseumok.org.
###