Science Museum Oklahoma to host educators, artists, makers for special event
May 10, 2022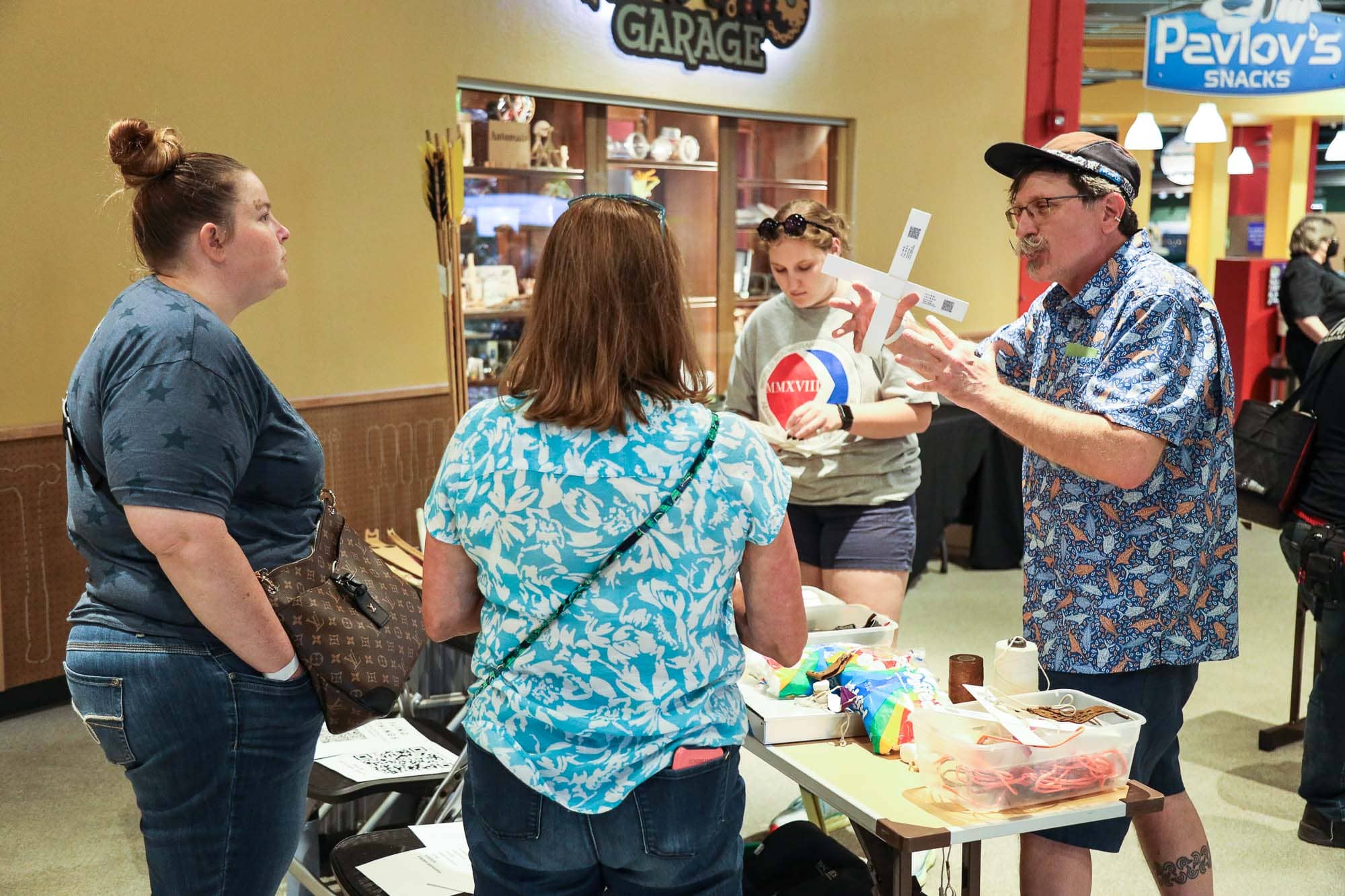 Science Museum Oklahoma will welcome creatives and teachers from across the state for the second annual Convening of Makers and Educators, a STEAM showcase designed to spark innovation and create connections.
The convening will be June 3-4 at the museum in Oklahoma City. Participants will connect and share ideas and hands-on resources for school makerspaces, classrooms, libraries and informal settings in the areas of science, technology, engineering, arts, and math, also known as STEAM.
"Making doesn't happen in a vacuum," said Chris Syfrett, the tinkering and special projects educator at Science Museum Oklahoma. "Any idea that has ever been had has involved at least one point of inspiration. The Convening, at its heart, is intended to be a point of inspiration among artists, makers, and the educators who seek to instill a curious spark in the next generation."
Tickets are $15, and all participants will receive a $15 voucher to the Science Shop at the museum. Registration is open at www.sciencemuseumok.org/convening.
The event kicks off with a meet and greet from 6 to 9 p.m. Friday, June 3. Participants will showcase their projects and designs, sharing techniques, innovations and new media and craft processes. Dinner will be provided to participants and we'll end the evening with a special activity to kick-off the conference.
From 9 a.m. to 2 p.m. Saturday, participants will hear a keynote speaker and attend breakout sessions about making, tinkering and problem-solving through STEAM. Sessions will focus on hands-on learning, where attendees can learn how to do various projects.