Science Museum Oklahoma to Host USPS 'First Moon Landing' Stamp Dedication, Aug. 2
July 29, 2019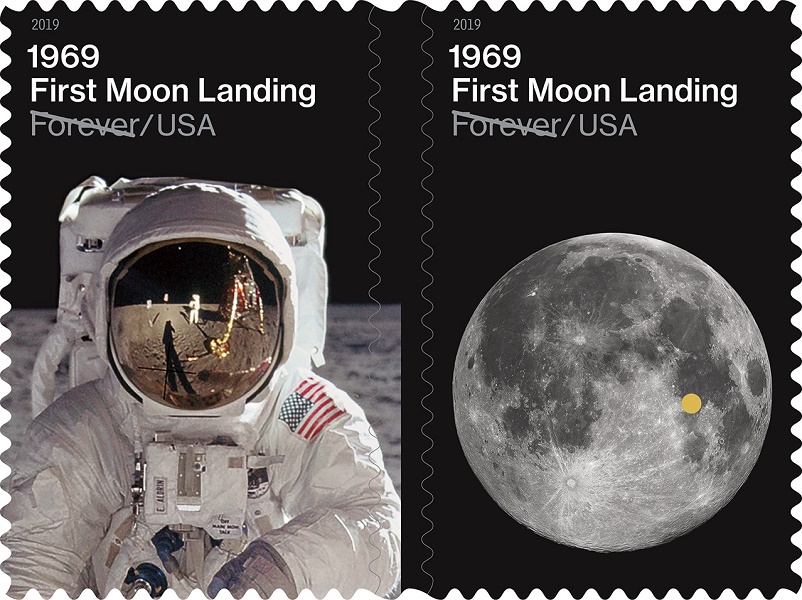 Science Museum Oklahoma will continue its celebration of the 50th anniversary of the first moon landing with a stamp dedication ceremony for the United States Postal Service's "1969: First Moon Landing" Forever stamps at 11 a.m. Aug. 2 at the museum located at 2020 Remington Place in Oklahoma City.
The ceremony will include an unveiling of the stamps, a special pictorial postmark bearing Science Museum Oklahoma's logo to commemorate the event, as well as remarks from Sherry Marshall, president and CEO of SMO, and Bill Moore, author of  "Oklahomans and Space: Chronicles of the Amazing Contributions of Oklahomans in the Aerospace Industry." The event will be conducted in the museum's lobby and is free and open to the public.
Following the ceremony, guests are invited to purchase admission to the museum to explore the museum's Destination Space exhibit, which features a section of newly-displayed Apollo artifacts, as well as experience "Apollo 11: For All Mankind" in the Kirkpatrick Planetarium at noon. Shows are included with general admission and seating is on a first-come, first-served basis.
With the dedication of the moon landing stamps, the USPS pays tribute to all those individuals with the right stuff — the astronauts, engineers, mathematicians, physicists, computer specialists and all the hidden figures, men and women, who worked behind the scenes to land Americans on the moon and bring them home safely.
Two stamp designs commemorate that historic milestone. One features Armstrong's iconic photograph of Aldrin in his spacesuit on the surface of the moon. The other, a photograph taken in 2010 by Gregory H. Revera from his home in Madison, Alabama, shows the landing site of the lunar module, Eagle, in the Sea of Tranquility. The site is indicated on the stamp by a dot. Art director Antonio Alcalá designed the stamps.
Located at 2020 Remington Place in Oklahoma City, Science Museum Oklahoma is open from 9 a.m. to 5 p.m. Monday through Friday; 9 a.m. to 6 p.m. Saturday; and 11 a.m. to 6 p.m. Sunday. Annual memberships begin at $105.
For more information about Science Museum Oklahoma, visit www.sciencemuseumok.org.
###