Science Museum Oklahoma hosts adults-only event laser focused on color
May 16, 2022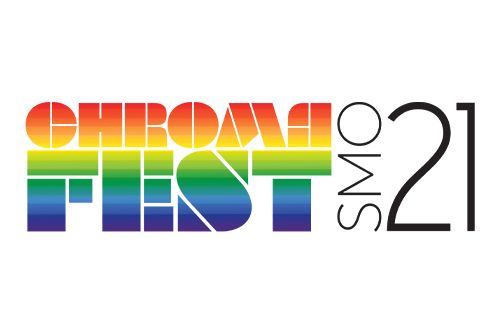 Science Museum Oklahoma is celebrating the full spectrum of color this summer with "SMO21: ChromaFest." The theme for the event is "Life is better in color!"
ChromaFest is 7 to 10 p.m. Friday, June 24 at the museum. VIP entry begins at 6:30 p.m. and includes a signature cocktail and special VIP activity. Guests are encouraged to dress to thrill as they enjoy the pulsating music from the DJ booth and special color-themed activities such as:
-    A mirror maze rave. 
-    A creation station that uses paint and a bicycle to create colorful art.
-    A huge paint-by-number community art project. 
-    A color run through the museum's gardens.
These activities and others are included in the ticket price as well as access to the museum's exhibits. 
ChromaFest will include cash bars featuring wine, beer and signature cocktails. The museum's café will be open for guests who work up an appetite. 
Admission is $25 in advance and $30 at the door. VIP tickets are available and include a signature cocktail, early entry, and special activities; VIP tickets are $35 in advance and $40 at the door. This event is expected to sell-out so people are encouraged to purchase tickets in advance. Guests must be 21+ to attend.
Doors close at 7:30 p.m. and no tickets may be purchased after that time. No outside food or drink are permitted for adult events.
For more information about SMO21 or to purchase tickets, visit www.smo.org/smo21 or call 405-602-3760.
About Science Museum Oklahoma
Science Museum Oklahoma is the only hands-on science museum in Oklahoma and, with more than 390,000 square feet, one of the largest science museums in the nation. With a mission of enriching lives by revealing the wonder and relevance of science, Science Museum Oklahoma demonstrates the relationship between the physical sciences and everyday experiences. The museum influences how Oklahomans learn about science through the medium of interactive exhibits, discovery-based activities, astronomy shows, Science Live demonstrations, educational outreach efforts and special events. The museum's clear mission and firm focus on science literacy encourage families to develop and build upon a strong foundation in the sciences.
About SMO21
SMO21, the museum's adults-only, after-hours program for ages 21 and up, is a chance for adults to explore SMO without children in tow. Events are heavily themed and include access to the museum's exhibits, special activities, and cash bars. Dressing according to theme is highly encouraged.