Science Museum Oklahoma Names New President, CEO
November 2, 2016
Science Museum Oklahoma's board of trustees has named museum Vice President of Programs and Outreach Sherry Marshall as its incoming president and CEO. Marshall, a native Oklahoman with more than 20 years of experience in museums and science education, will assume the role effective Dec. 1.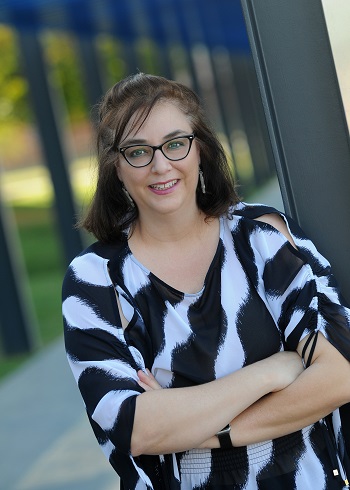 Marshall's selection comes following a nationwide search that yielded a number of qualified candidates. She replaces Don Otto, who retired Aug. 31 following 12 years of service to the museum.
"The board of trustees could not be more pleased to name Sherry as the next president of Science Museum Oklahoma. Among Sherry's many attributes that impressed the search committee was her successful leadership of the Science Museum Oklahoma-based Oklahoma Museum Network," said board chairman Colin FitzSimons.
FitzSimons noted that Marshall oversaw and grew the Oklahoma Museum Network from its initial funding of $7.2 million to more than $15 million, impacting more than 5.3 million children and adults throughout five partner institutions and the Science Matters Mobile Museum.
"This level of proven community impact and Sherry's wealth of knowledge about what makes a science museum great will continue to propel Science Museum Oklahoma in its mission to reveal the wonder and relevance of science to wider and wider audiences," FitzSimons added.
Marshall first joined SMO — then the Omniplex — as a museum educator in 1994, later serving as director of education and director of the Oklahoma Museum Network. She was named vice president of programs and outreach in 2015.
Marshall's earliest history with SMO dates back to her childhood. She credits attending a summer science workshop at the museum at age 9 with hooking her on science education.
"I am honored to lead Science Museum Oklahoma at such an exciting time in the life of this institution. The museum has evolved in remarkable ways since its founding nearly 60 years ago, and I know firsthand the importance Science Museum Oklahoma plays in our community — it was here that I first experienced the wonder of science as a child," said Marshall.
"Science Museum Oklahoma inspires, surprises, welcomes and challenges, giving everyone access to creative inquiry. I'm eager to explore new and innovative ways to engage our local, regional and national audience and look forward to building on the exceptional work accomplished by an amazing staff and devoted board of trustees."
Marshall, an alumna of Oklahoma State University, is a recipient of the Jasmine Moran Outstanding Education Award, a graduate of the Noyce Foundation Leadership Institute, has served as a fellow for the Center for the Advancement of Informal Science Education and has acted as an adviser and evaluator for institutions including the National Science Foundation and the Institute for Museum and Library Services.
For more information about Science Museum Oklahoma, visit www.sciencemuseumok.org.
###