Science Museum Oklahoma Sets Single-Day Attendance Record During Tinkerfest
October 5, 2018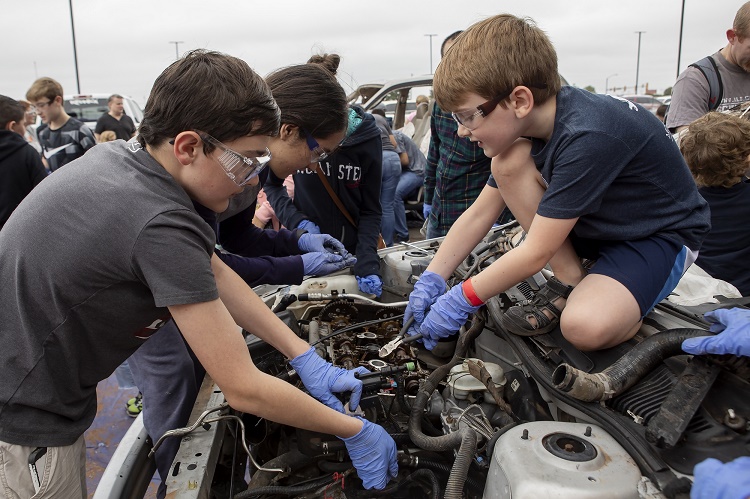 Two entire cars were taken apart, a 21-foot-tall robot dominated the landscape and more than 65 tinkering activities covered the floors and grounds of Science Museum Oklahoma as 11,163 guests attended the museum's Tinkerfest presented by Oklahoma NSF EPSCoR on Sept. 29, shattering the museum's single-day attendance record set during Tinkerfest in 2017.
"If there was any question of the importance of a day like this for our community, it's certainly gone now — we served an incredible group of families on Saturday, many who had never been to SMO before," said Sherry Marshall, president and CEO of SMO.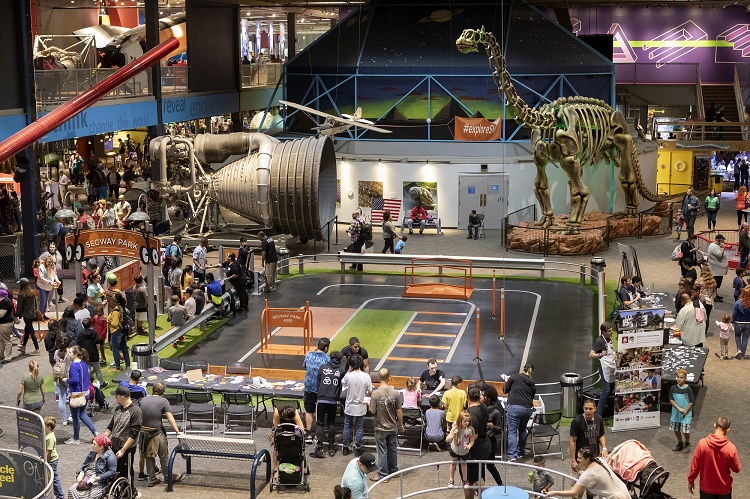 Admission to the museum and all Tinkerfest activities were free thanks to the event's presenting sponsor, Oklahoma NSF EPSCoR, the National Science Foundation Oklahoma Established Program to Stimulate Competitive Research. Additional support for Tinkerfest was provided by Allied Arts, Boeing and Express Employment International.
"The impact of this event was enormous, and we would not be able to offer anything of this scale without the support of our sponsors. I have been with Science Museum Oklahoma for 24 years — Saturday's Tinkerfest was the single best day of my career here," Marshall added.
More than 40 guest tinkerers hosted tables, demonstrating everything from 3D printing and beginner's carpentry to wind energy and violin making, while volunteers from more than 40 local businesses, schools and organizations gave their time to support Tinkerfest and the museum.
Now an end-of-summer tradition for SMO, the museum's third annual Tinkerfest is set for Sept. 28, 2019.
For more information about Science Museum Oklahoma's Tinkerfest or to learn how to get involved in 2019, visit www.sciencemuseumok.org/tinkerfest or email tinkerfest@sciencemuseumok.org.
###