Science Museum Oklahoma to Celebrate Earth Day with Day of Events, Butterfly Release
April 9, 2018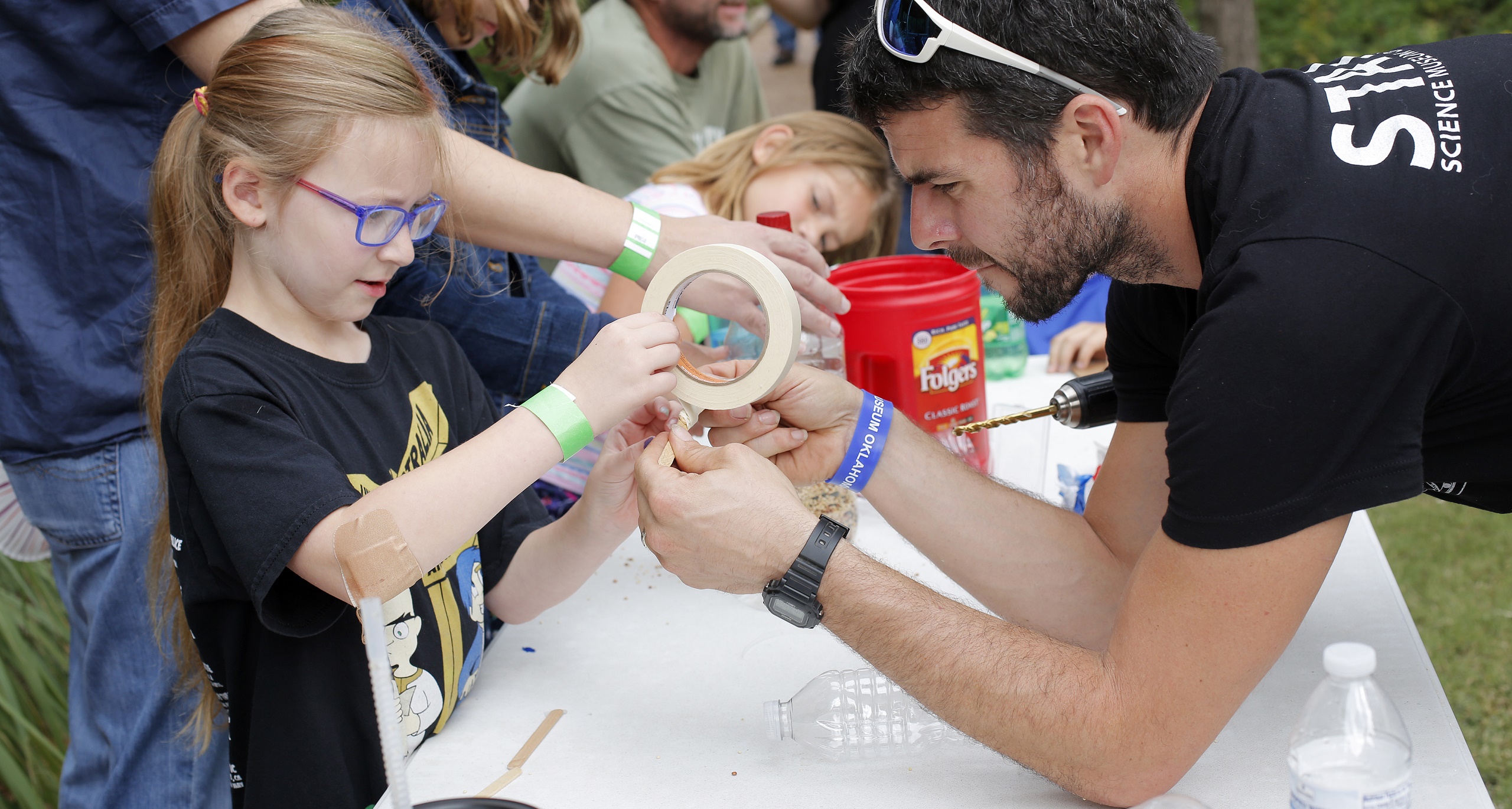 Weather Note: In the event of rain, activities will move inside the museum. Instead of insect releases, guests will be able to use viewing boxes to get a closer look at the butterflies, praying mantises and lady bugs.
--
Butterflies, lady bugs and praying mantises will fill the gardens at Science Museum Oklahoma from 10 a.m. to 2 p.m. on April 21 as the museum celebrates Earth Day with a morning and afternoon of special events.
"Earth Day is a perfect day to think about the actions we can take to live more sustainably and be better stewards of the resources we have," said Barry Fox, gardens and grounds manager for SMO.
"We'll have hands-on activities for all ages, and we'll look at topics from monarch butterfly conservation and recycling to composting, landfill reduction, home gardening, and beyond."
SMO's Earth Day events include upcycling activities, a praying mantis release at 11 a.m., a talk on aquaculture, vermiculture and the SMO Gardens' rabbits at noon, a lady bug release at 1 p.m., and a release of 400 butterflies at 2 p.m. All activities are included with general admission.
In addition to hands-on upcycling activities with SMO's museum educators, representatives from the Choctaw Nation of Oklahoma, Fertile Ground, Oklahoma Gardeners Association, Oklahoma Green Schools Program and SpiritWind Kidz Ranch will be in attendance with activities and information about incorporating sustainability practices into everyday life.
Guests can continue the experience at home with a visit to the museum's Science Shop, which will have a variety of Earth Day items available including butterfly, ladybug and ant habitats, butterfly nets, books about insects, and live butterfly larva.
Located at 2020 Remington Place in Oklahoma City, Science Museum Oklahoma is open from 9 a.m. to 5 p.m. Monday through Friday; 9 a.m. to 6 p.m. Saturday; and 11 a.m. to 6 p.m. Sunday. Daily general admission is $15.95 for adults (ages 13 to 64) and $12.95 for children (ages 3 to 12) and seniors (65 and older). Annual memberships begin at $105.
For more information about sustainability at Science Museum Oklahoma, visit www.sciencemuseumok.org/sustainability.
###