Smithsonian Earth Optimism Event, Teen Apprentice Applications Open at Science Museum Oklahoma
February 18, 2020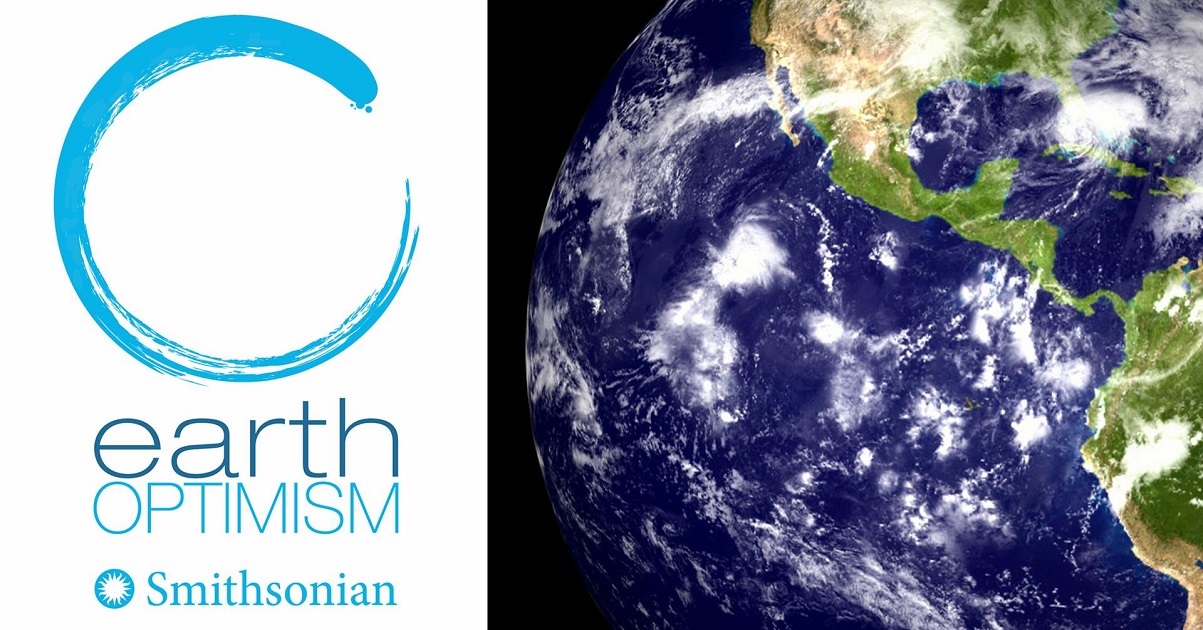 Two exciting opportunities for teens are coming to Science Museum Oklahoma this spring and summer as the museum hosts an Earth Optimism Teen Event in collaboration with the Smithsonian Institution in March and welcomes a new class of apprentices to the museum's Teen Apprentice Program in June.
Set for 9 a.m. to 3 p.m., Saturday, March 14, and open to teens ages 13-17, SMO's Earth Optimism Teen Event will be a day dedicated to learning from local teens who are working to live more sustainably. Thanks to support from the Smithsonian, up to 100 teens can receive free admission to the event by applying on the museum's website by March 2 at www.sciencemuseumok.org/earth-optimism.
"As we look forward to celebrating the 50th anniversary of Earth Day, we recognize that our home planet needs us and the teens who will inherit this planet can lead us all to be better," said Clint Stone, vice president of programs for SMO.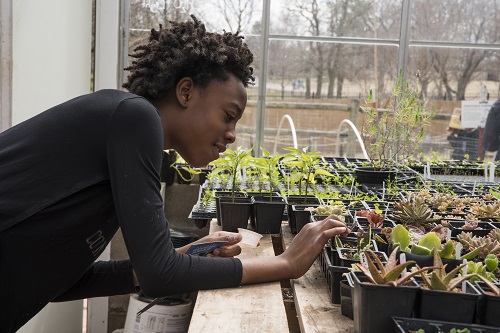 Developed in collaboration with the Smithsonian Institution and Smithsonian Affiliates across the U.S., SMO's Earth Optimism Teen Event will include the chance for attendees to learn from local organizations and scientists working in environmental science, meet with organizations and peers who are making efforts to live more sustainably, participate in a panel discussion with other teens who are taking steps to protect the environment and more.
"We're excited to welcome teens to our Earth Optimism event who are motivating others to use less stuff, who choose walking over driving, who may have started a recycling or composting program at school or where they work, who are repurposing items instead of throwing things away, and any other number of ways to reduce, reuse and recycle," Stone added.
At the conclusion of the event, teens will develop and suggest ideas for community action that they want to lead themselves. Representatives from SMO will take those ideas to Washington, D.C., and present them at the Smithsonian during the Smithsonian's Earth Optimism Summit, April 23-25, and compete for a micro-grant to support implementation.
An Affiliate of the Smithsonian since 2003, SMO was chosen as one of only 12 partners for the project out of the Smithsonian's affiliated network of 213 museum and educational organizations. SMO's event is part of the Smithsonian's National Earth Optimism Teen Conversation, a nation-wide outreach effort to cultivate teen leaders around issues impacting the environment.
Applications are also open for SMO's Teen Apprentice Program, a summertime volunteer program for students entering grades 7-12. Through the Apprentice Program, teens can spend a summer increasing science literacy, developing job skills and having fun at the museum.
"Our apprentice program is an opportunity for students to build on their love of science, develop valuable job skills and learn how to work in a professional environment. It's a competitive program because we're looking for students who will be hands-on with our exhibits, camp activities, stage performances and even some behind-the scenes work," said Greg Miller, director of education and training at SMO.
Applications are available on SMO's website and will close March 20. No applications will be accepted after the deadline.
For more information about the Earth Optimism Teen Event at Science Museum Oklahoma or to apply, visit www.sciencemuseumok.org/earth-optimism or https://earthoptimism.si.edu.
For more information about the Teen Apprentice Program at Science Museum Oklahoma or to apply, visit www.sciencemuseumok.org/apprentices.
###
About Smithsonian Affiliations
Smithsonian Affiliations develops long-term partnerships with museums and educational organizations to make the Institution's collections, scholars and resources widely available. The Smithsonian Affiliate network of more than 200 organizations collaborates with the Smithsonian – and with each other – to create experiences that educate and inspire millions of guests each year in their own neighborhoods. For more information, visit affiliations.si.edu.
About Earth Optimism
Earth Optimism is a vision, an event, and a movement to shift the conservation conversation from one of doom and gloom to hope and optimism. The global conservation movement has reached a turning point. We have documented the fast pace of habitat loss, the growing number of endangered and extinct species, and the increasing speed of global climate change. Yet while the seriousness of these threats cannot be denied, there are a growing number of examples of improvements in the health of species and ecosystems, along with benefits to human well-being, thanks to our conservation actions. Earth Optimism celebrates a change in focus from problem to solution, from a sense of loss to one of hope, in the dialogue about conservation and sustainability.