'Sole Expression: The Art of the Shoe' Steps Into Science Museum Oklahoma, Feb. 18
January 31, 2017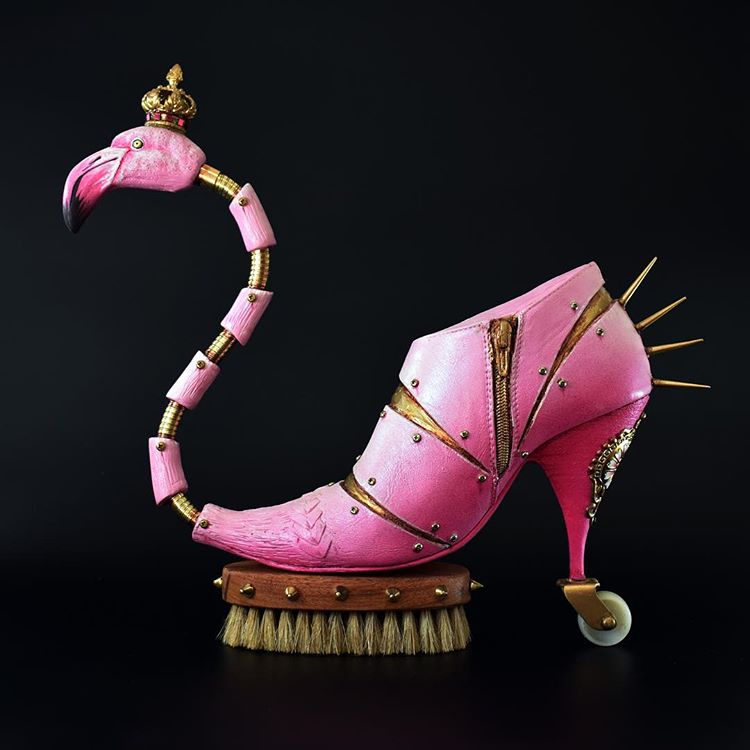 Shoes, the designers who create them, and the artists who interpret them will take center stage in Science Museum Oklahoma's smART Space art galleries in February as SMO unveils "Sole Expression: The Art of the Shoe" with an exhibit opening from 6-9 p.m. Feb. 18 at the museum located at 2020 Remington Place in Oklahoma City. It is free and open to the public.
"Sole Expression: The Art of the Shoe" features 25 shoe designers and artists from throughout the state, nation and world and includes six unique elements, from how shoes have been interpreted in art throughout history to local artists' interpretations of their relationships with shoes.
"'Sole Expression' has a lot of layers and includes artists from Oklahoma City to Indianapolis to Israel and the Netherlands — and their creations are incredible," said Scott Henderson, director SMO's smART Space.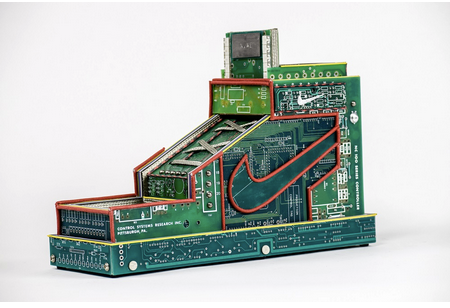 "Guests will get to explore modern artistic interpretations of the shoe, the enchanted shoes featured in fairy tales and folklore, a materials touch wall, as well as an installation that explores people's relationships with footwear that was created from donated shoes."
One of the Oklahoma artists featured, Marilyn Artus, will give a talk at 7:30 p.m. about her American flag installation, "In Our Shoes." The piece is made up of 364 sewn-together photos of footwear submitted from across the country.
Shoe designers and their country or city of residence include Zita Attalai, Hungary; Amber Ambrose Aurele, Netherlands; Suhandan Ozay Demirkan, Turkey; Gabriel Dishaw, Indianapolis; Costa Magarakis, Israel; Hugh Meade, Oklahoma City; Mark O'Brien, England; Mark Schwartz, New York; Kelly Jo Shows, Kennebunk, Maine; Lisa Sorrell and Paige Sorrell, Guthrie, Oklahoma; and Col-lec-tion artists Liza Snook and Charlotte Visser, Netherlands. Oklahoma artists are Artus, Alyson Atchison, Nick Bayer, Erica Bonavida, Kim Camp, Kjelshus Collins, Gayle Curry, Douglas Shaw Elder, Klair Larason, Nathan Lee, Sean Vali and Julie Yang.
Admission to SMO's smART Space galleries is included with the cost of general admission. "Sole Expression: The Art of the Shoe" will open to museum guests during regular hours beginning Feb. 19.
Science Museum Oklahoma is open from 9 a.m. to 5 p.m. Monday through Friday; 9 a.m. to 6 p.m. Saturday; and 11 a.m. to 6 p.m. Sunday. Daily general admission is $15.95 for adults (ages 13 to 64) and $12.95 for children (ages 3 to 12) and seniors (65 and older). Annual memberships begin at $95.
For more information about smART Space at Science Museum Oklahoma, visit www.sciencemuseumok.org/smart-space.
###