Students Reach for the Stars During Science Museum Oklahoma's Space Day
May 9, 2017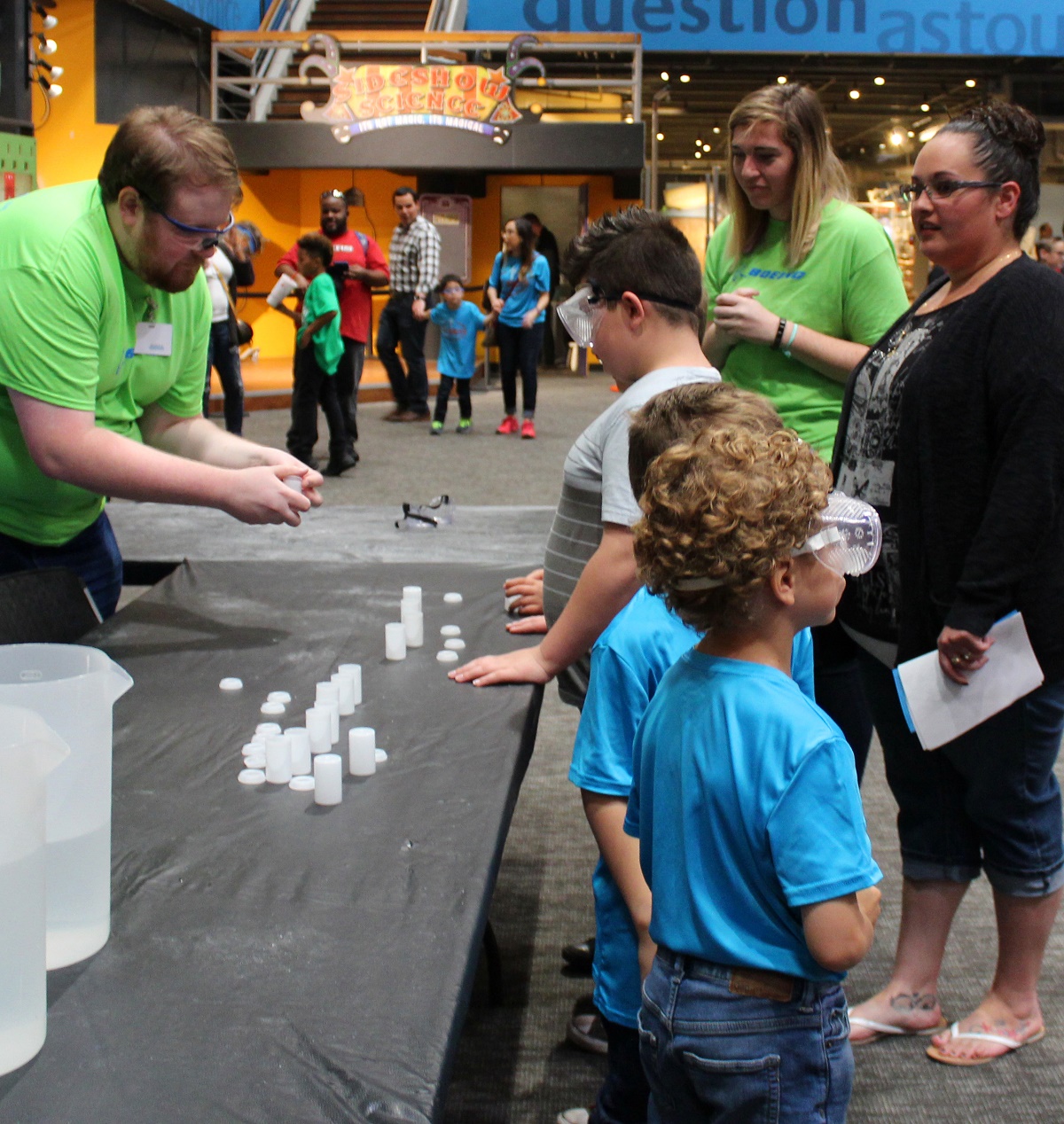 More than 1,900 students from 28 schools across the Oklahoma City metro, state and into Kansas explored the cosmos through hands-on activities and demonstrations during Science Museum Oklahoma's annual Space Day held on Friday, May 5.
Sponsored by Boeing, the day of events is designed to increase students' understanding and appreciation of science, technology, engineering and math (STEM) at a time when classroom budgets continue to shrink and school districts increasingly move to 4-day weeks.
"Space Day activities give us a chance to talk about and truly get hands-on with physics, chemistry and engineering in exciting ways," said Clint Stone, director of education and training at SMO.
"We're serving the next generation of scientists, engineers, and mathematicians — year after year we see Space Day spark wonder in kids young and old. We are proud to support teachers in their mission to show students how much fun and discovery there is in STEM."
Across the museum, students built rockets propelled by chemical reactions, worked in teams in a race to identify planets and their moons, experienced the difficulties astronauts face while working in space suits, designed parachutes and safety systems for egg drops, had the opportunity to touch an actual space shuttle tile, and more.
Activities were facilitated by SMO museum educators and volunteers from Boeing, Chesapeake Energy, Microsoft, OG&E, SandRidge Energy and students from the University of Oklahoma School of Aerospace and Mechanical Engineering.
"With a century of innovation under our belt, Boeing understands the importance of inspiring and preparing the next generation of visionaries," said Jenny Hatton, Boeing community investor.
"Space Day is one way we nurture the natural curiosity of young people and show them how science and engineering solve real-world problems."
Science Museum Oklahoma is open from 9 a.m. to 5 p.m. Monday through Friday; 9 a.m. to 6 p.m. Saturday; and 11 a.m. to 6 p.m. Sunday. Daily general admission is $15.95 for adults (ages 13 to 64) and $12.95 for children (ages 3 to 12) and seniors (65 and older). Annual memberships begin at $95.
For more information about Space Day at Science Museum Oklahoma, visit www.sciencemuseumok.org/space-day.
 
###