Wizards, Sports and Biology Burst into Science Museum Oklahoma Fall Break Camps
September 24, 2019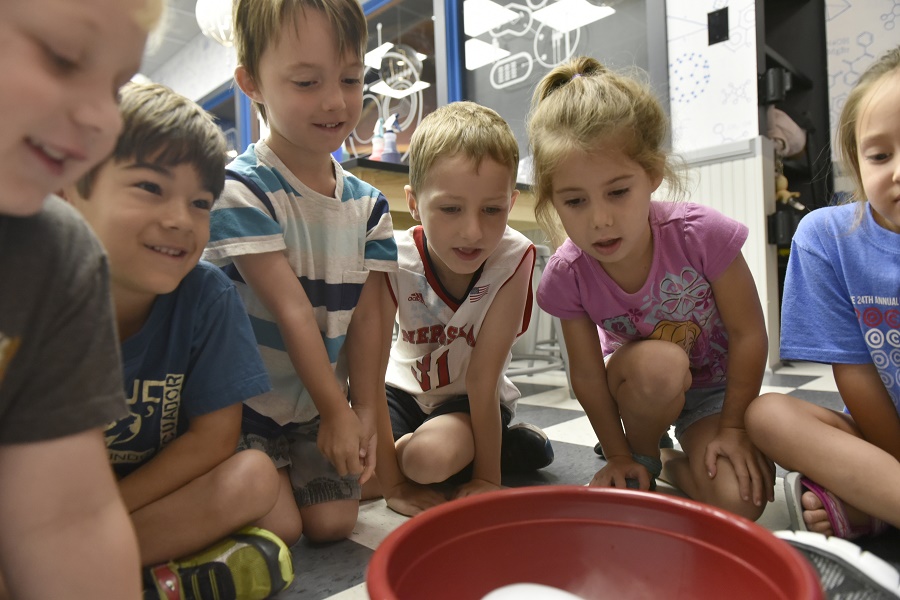 Oklahoma City metro children from preschool to sixth grade can explore wizardry, the science of sport and unusual plants and animals during Science Museum Oklahoma's fall break camps set for Oct. 17-18.
"Summer has just come to a close and we're thinking about the fun we'll have learning with campers over fall break — our camps offer lots of hands-on exploration, the museum's live shows, small group instruction, and of course, the museum itself. They're truly unlike anything else," said Annie Bewley, manager of camps and special programs for SMO.
Camps times, dates and themes are:
Wizarding Prep School, 9 a.m. to noon, Oct. 17-18, Early Explorers (Pre-K and kindergarten, ages 4-5): Wands at the ready — for the first time ever, SMO's wizarding school will welcome the smallest but mightiest wizards to begin official training. Visit with almost-magical beasts, hear storytime tales of

charmed

adventures and more — SMO's best professors will guide wee wizards as they explore potions and spells and seek the science of this magical realm.

Team STEAM, 9 a.m. to 4 p.m., Oct. 17-18, Explorers (grades 1-3): An athlete's talent comes down to countless hours of practice and a whole lot of science. Campers will join Team STEAM and dive into the world of science and sport, investigate the mechanics of movement with concepts like force, the influence of gravity and the movement of muscles, compete in a chemistry relay race and more.
Species Oddities, 9 a.m. to 4 p.m., Oct. 17-18, Innovators (grades 4-6): Biology is full of strange, rare and sometimes creepy species. Campers will uncover the fascinating world of zoology and botany as museum educators show them how nature's misfits can shine plus explore the different traits and adaptations that help unusual animals and plants survive in the elements.
 
Early Explorers camps are $45 for museum members and $50 for nonmembers while camps for Explorers and Innovators are $90 for museum members and $100 for nonmembers. Rates include both dates of camp.
All camps take place at the museum located at 2020 Remington Place in Oklahoma City. Advance registration is required and closes the Wednesday before each camp or when full.
Located at 2020 Remington Place in Oklahoma City, Science Museum Oklahoma is open from 9 a.m. to 5 p.m. Monday through Friday; 9 a.m. to 6 p.m. Saturday; and 11 a.m. to 6 p.m. Sunday. Daily general admission is $16.95 for adults (ages 13 to 64) and $13.95 for children (ages 3 to 12) and seniors (65 and older). Annual memberships begin at $105.
For more information about Science Museum Oklahoma or to register for a camp, visit www.sciencemuseumok.org/fall-camps or call 405-602-3760.
###