Science Museum Oklahoma Invites Adult Wizards to SMO 21, April 20
March 19, 2018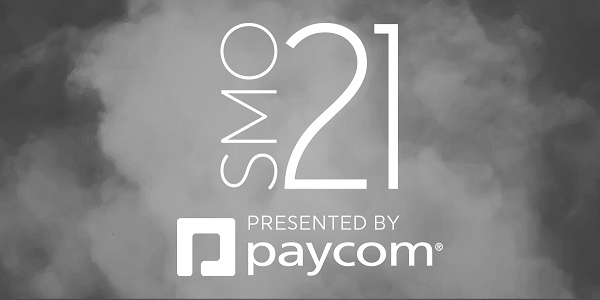 Editor's Note: The April 20th SMO 21, presented by Paycom, is completely sold out. No tickets will be available at the door. For information about future SMO 21 events and themes, sign up for our newsletter.
Science Museum Oklahoma will explore the more dangerous side of the wizarding world from 6-9 p.m. on Friday, April 20 as the museum kicks off SMO 21, an adults-only, after-hours event for ages 21 and up.
Presented by Paycom, the journey into the darker side of the wizarding world will allow guests to try their hands at Arduino wand dueling, the care of almost-magical creatures, fire eating, potions and many more wizard-themed activities.
"We're launching the SMO 21 experience with a trip into the wizarding world — it will be a night of unforgettable experiences," said Clint Stone, vice president of programs for SMO.
The entire museum will be open during SMO 21, giving guests the opportunity to explore SMO's permanent exhibits like CurioCity, Big Game Theory and the smART Space galleries plus experience the museum's Kirkpatrick Planetarium.
In addition to themed activities, the museum's café will be open with a cash bar as well as numerous entrée and snack options.
"SMO has undergone some incredible renovations over the last several years. Adults who haven't visited since grade school — or even in just a handful of years — will be amazed to see how the museum has evolved. We're thrilled to welcome friends new and old for a night they'll never forget," Stone added.
Tickets for SMO 21 are $21 in advance or $25 on the day of the event and include all activities and access to the entire museum. Guests are encouraged to purchase tickets in advance as admission is limited.
Those purchasing tickets at the door should check SMO's website for updates regarding ticket availability and arrive no later than 7 p.m. There will be no admission after 7 p.m.
Additional SMO 21 events — with themes to be announced — are planned for June 22, Aug. 17 and Oct. 19. All events will take place at the museum located at 2020 Remington Place in Oklahoma City.
For more information about SMO 21 or to purchase tickets, visit www.sciencemuseumok.org/smo21 or call 405-602-3760.
###