Science Museum Oklahoma Offers Winter Break Fun, Last Chance for 'Da Vinci - The Genius'
December 19, 2016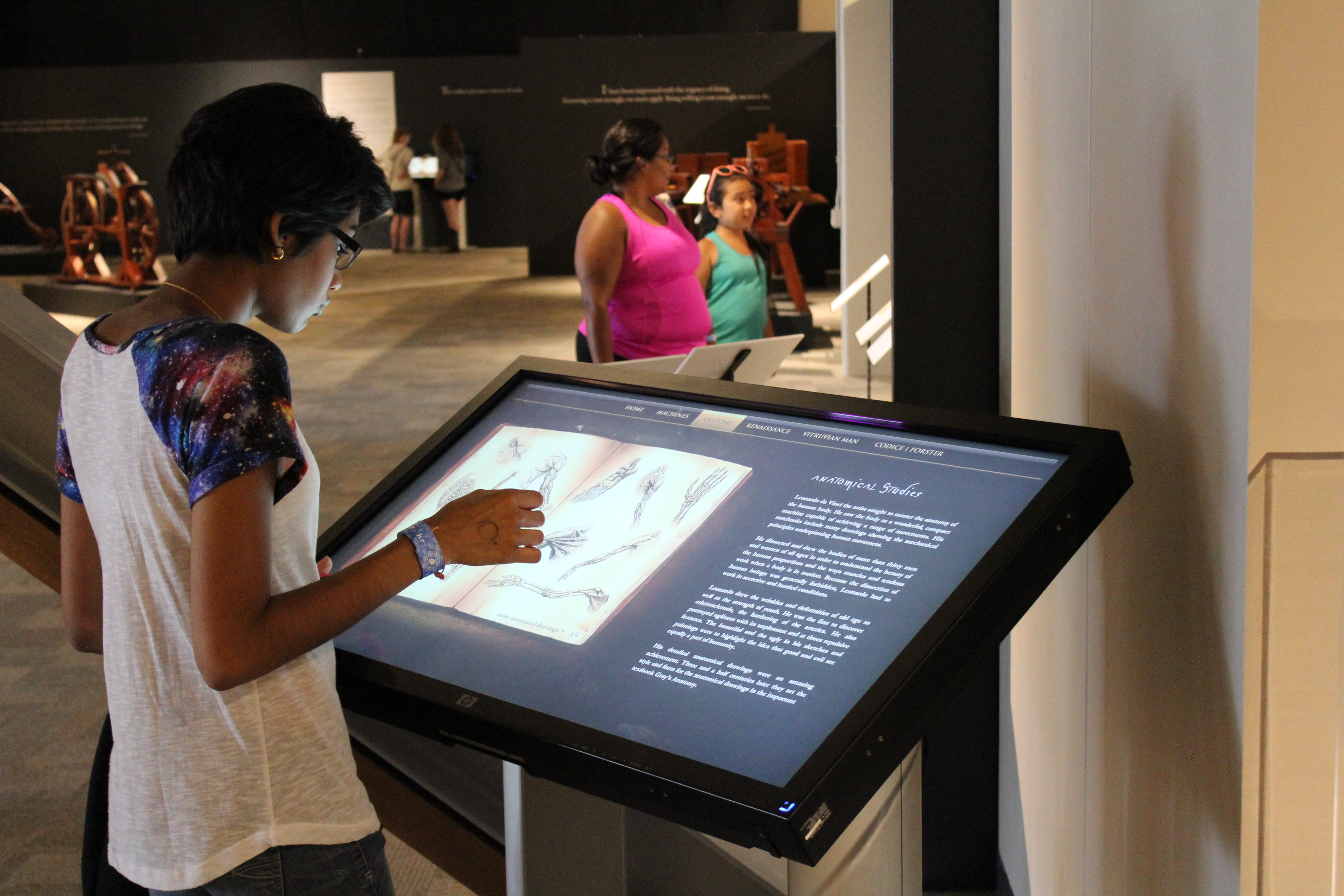 Families eager to get out of the house and enjoy winter break with friends and visiting relatives in Oklahoma City this holiday season need look no further than Science Museum Oklahoma for a cold weather retreat. In addition to the museum's regular shows and exhibits, only weeks remain for a holiday tour of the museum's Pullman parlor car and to see "Da Vinci – The Genius."
Called a "must-see" museum exhibit by USA Today, "Da Vinci – The Genius," is the most comprehensive exploration of Leonardo da Vinci's work ever created. The interactive experience immerses guests in da Vinci's timeless brilliance through full-scale interpretations of the mastermind's inventions and unparalleled studies of his iconic art. The exhibit first opened at SMO in June and will close Jan. 8, 2017.
"We were delighted to bring this exceptional project to Oklahoma City. 'Da Vinci – The Genius' offers visitors of all ages and backgrounds an entertaining, educational and enlightening experience, whether they are art and history aficionados or seeing da Vinci's work for the first time," said Clint Stone, director of education and training at Science Museum Oklahoma.
The exhibit demonstrates the full scope of da Vinci's remarkable genius as an inventor, artist, anatomist, sculptor, engineer, musician and architect. Guests will enjoy life-size machine inventions, entertaining animations of da Vinci's most notable Renaissance works and an eye-opening, in-depth analysis of his most famous piece, "Mona Lisa." Visitors are able to push, pull, crank and interact with many of these exhibits for a hands-on understanding of the scientific principles behind them.
Tickets for "Da Vinci – The Genius" are available for purchase at SMO's box office. Tickets to the exhibit are $9.95 for adults and $5.95 for children 12 and younger, in addition to regular museum admission.
In addition to "Da Vinci – The Genius," visitors to SMO can tour the normally-closed-to-the-public 1929 Pullman parlor car through Jan 1.
The car was built for the Missouri Pacific Railroad and, after several other owners, was donated it to the then Kirkpatrick Center, now Science Museum Oklahoma, in 1982.
"The portion of the museum that houses the Pullman parlor car was actually built around the train car. Thousands of guests tour the parlor car during the holidays and have the opportunity to learn about its history as well as what riding in these cars was like for the guests, cook and porter," said Clint Stone, director of education and training for SMO.
The parlor car, like the rest of the museum, is decorated for Christmas. Tours of the train car are offered during regular business hours and are included with general admission.
Science Museum Oklahoma is open from 9 a.m. to 5 p.m. Monday through Friday; 9 a.m. to 6 p.m. Saturday; and 11 a.m. to 6 p.m. Sunday. The museum is closed Christmas Eve and Christmas Day and open during regular hours on New Year's Day. Daily general admission is $15.95 for adults (ages 13 to 64) and $12.95 for children (ages 3 to 12) and seniors (65 and older). Annual memberships begin at $95.
For more information about Science Museum Oklahoma, call 405-602-6664 or visit www.sciencemuseumok.org.
###